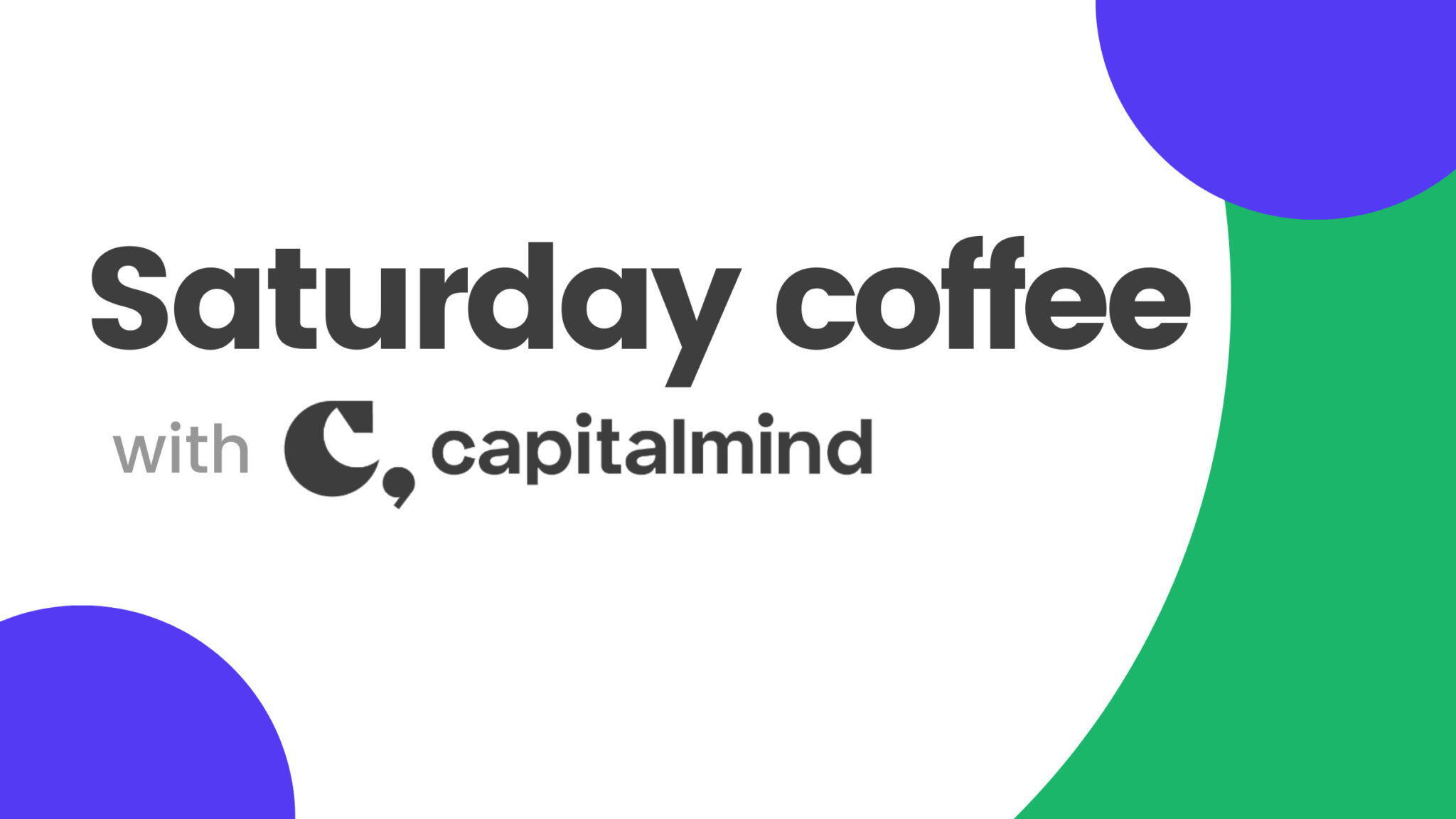 Reading Time: 3 minutes
🔆 Quick glance
What's up with markets: Crisp overview of markets & macros
What we are reading: 5 good reads from across the globe
What stock: Honda India Power(s) through as Outlier
What's on YouTube: India's Q2FY23 GDP Analysis & More
---
What's up with markets? 📉📈
It was a pleasant, positive week for the markets with the Nifty 50 index inching up yet another percent and staying near the All-Time High.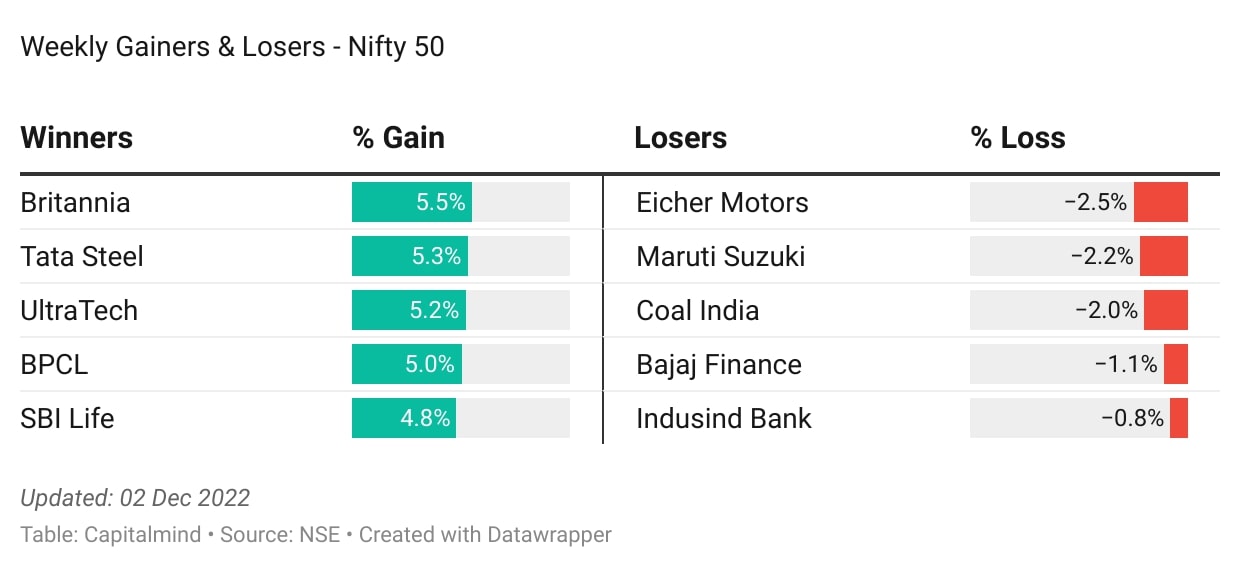 The geopolitical and economical dynamics of the world have revolved around crude in 2022. This week crude gained 3.7% and closed at 87. The volatility of crude can be gauged from the fact that it is up by 24% in the last 1 year while it is down by ~28% in the last 6 months.
With one more month to go in 2022, Nifty has gained 8% over the past 1 year with half of it coming in the last 5 weeks.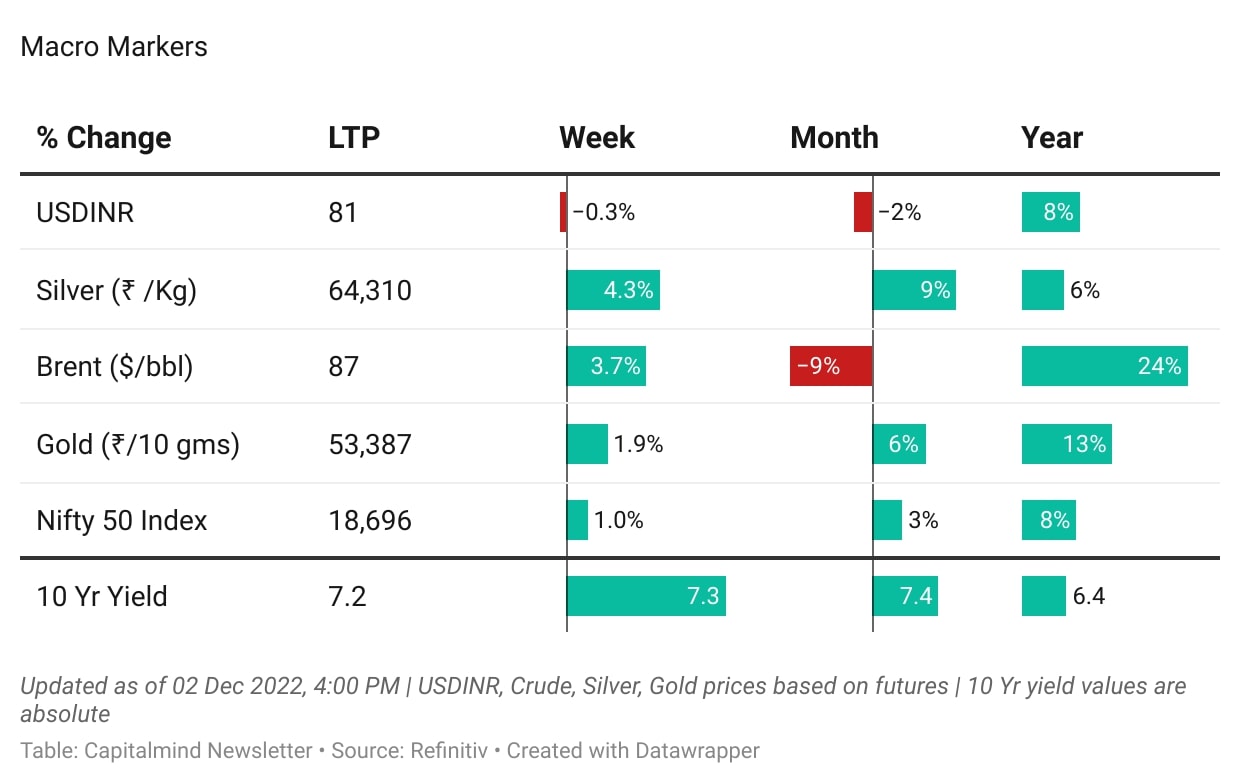 On valuations, the price-to-earnings (PE) ratio for the Sensex was at 24.1, and there's a graph below for historical comparison.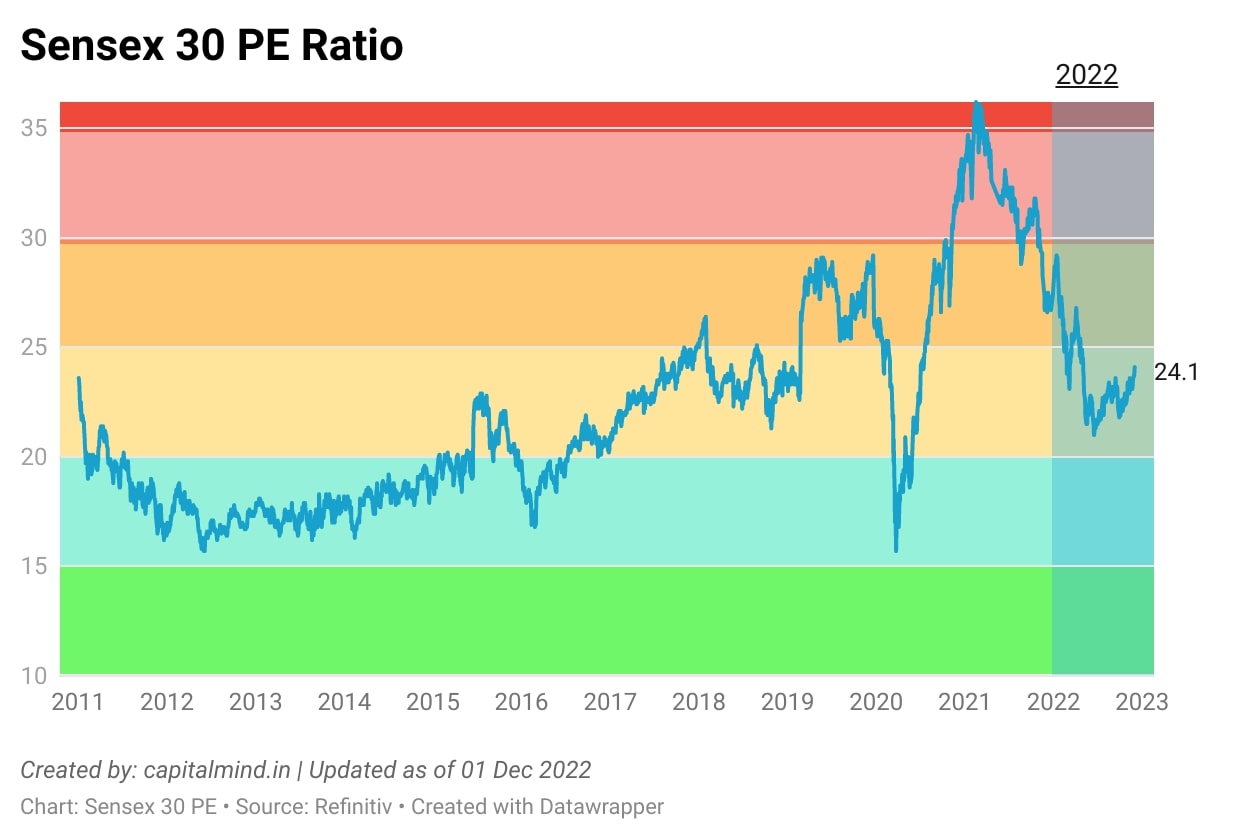 ---
Honda India Power(s) through as Outlier💡
Capitalmind Outliers is our in-house screening tool that helps you discover stocks with trends and momentum in their favor.
This week, we have a Noida-based power and agricultural equipment manufacturer in the spotlight: Honda India Power Products (formerly Honda Siel Power Products).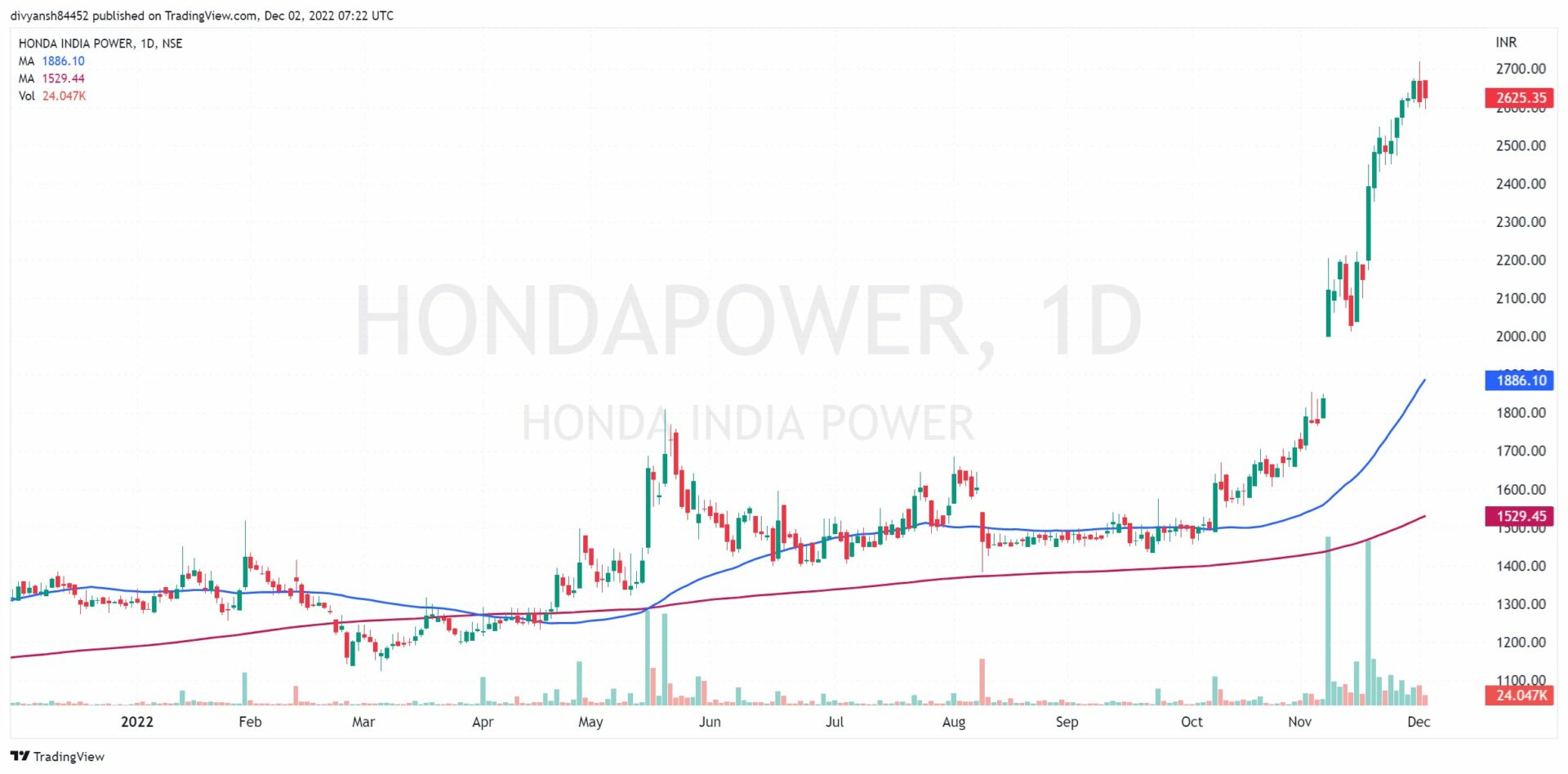 Until recently, the company was a joint venture between the Honda Motor Group, and Usha International. The JV agreement later stood terminated, Usha International's shareholding was reclassified from the promoter to the public category, and at present, the company is a subsidiary of the Japanese company Honda Motor Co.
The company makes and sells portable generators, water pumps, general purpose engines, lawn mowers, brush cutters, and tillers among other products to domestic (45% of F22 revenues) and international (55% of F22 revenues, 35 countries) customers.
HIPP's products enjoy the brand recall of "Honda", aided by a distribution network of 600 dealers, and the technical expertise supplied by its global parentage. Given that dealerships which sell Honda pumps are hard to find, the company has recently launched an e-commerce platform to reach more customers.
Moreover, the company entered the marine outboard business this year, targeting to capture a 10% market share in the 4-stroke segment in the next three years. Lastly, the company crossed 5 million units in production (5.7% CAGR since 2018) earlier this year. The combination of recent developments seems to have instilled some investor confidence in the company.

It is worth mentioning that HIPP paid about 7.5% of its revenue to its parent company as royalties, technical guidance fees, and export commissions last year.
(Disclaimer: The information conveyed in this post is intended for informational purposes and shouldn't be considered as investment advice. Please do your own research before making investment decisions)
---
What are we reading? 📝
Capitalism is hard. Part of the reason is that earning and keeping money are two different skills. Read – Getting wealthy-vs-staying wealthy
Extended, frothy bull markets are a breeding ground for unwarranted corporate behaviour. Read – Venture capital red-flag checklist
A big part of investing is to study people and see them clearly. Even if it's unpleasant or contrarian. Read – Magic words in the world of magic money
The combination of low rates and rising markets made the last 10 years feel like one long sunny day at the beach. The future may be different. Read – 5 big trends changing the markets
Are you confusing your good fortune due to your own skill rather than luck? Read – Above-average wealth may be due to luck
---
What's on Youtube? 🎙
Tune in to watch Deepak Shenoy and Nihit candidly discuss events in the market. In this episode, Deepak answers a host of questions on Fixed Income, Personal Finance and shares a quick update on GDP data.
(If you have questions you would like to ask us, do join in LIVE every Friday at 4:00 PM on our Capitalmind youtube channel)