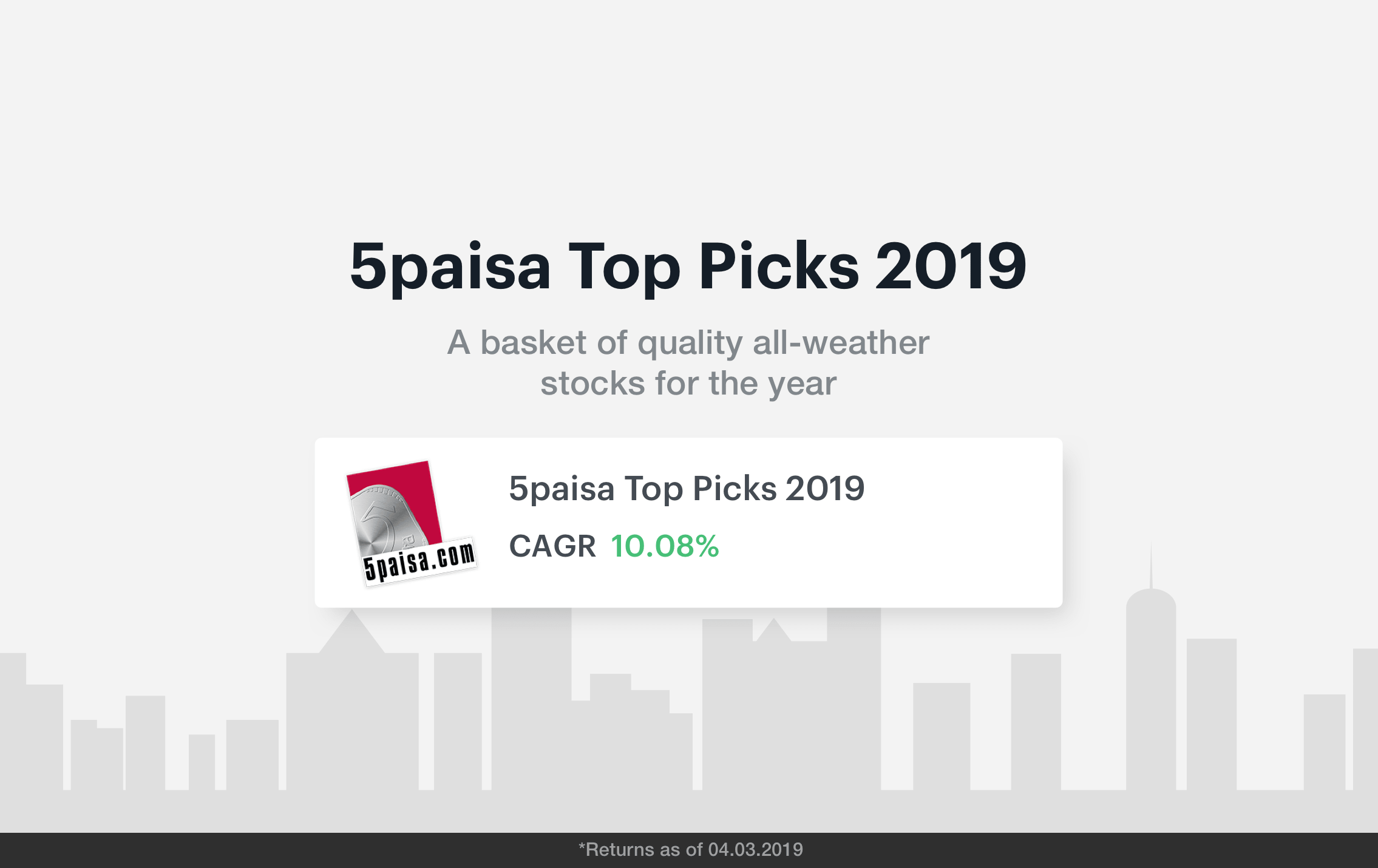 Reading Time: 2 minutes
Every year brings with it new resolutions, fresh challenges, and many uncertainties. This is not only true for us as individuals, but also for the overall national economy. And no where do these collective beliefs and uncertainties reflect/manifest themselves more than the constant flickering of the stock market – after all, It's the one place where all kinds of people go to express their views in hopes of benefitting from them.
Will India attack Pakistan? Has Tata Motors bottomed out & finally on the path to recovery? Is the latest budget better or worse for the overall economy? Is Walmart's acquisition of Flipkart good for domestic consumers and the broader Indian FMCG sector? Will the RBI increase interest rates? These are only some of the questions the overall market tries to evaluate & accurately guess on a daily basis. Sometimes the answers aren't difficult to imagine – but sometimes, these uncertainties are heightened due to various situations. 2019 appears to be one of those years.
The recent tensions with Pakistan and the impending Lok Sabha elections in the first half of 2019 have raised many question marks for the Indian stock market. In the global context too there are many situations the results of which will impact the Indian economy in different ways – how will Brexit unfold, will the Chinese economy show recovery signs, who will be the candidates for the 2020 US elections, etc.
Such macroeconomic uncertainties make it difficult to look at the global & Indian markets using a top-down lens since there are many variables at play. What tends to be more rewarding in such times is having a bottom-up approach to identifying good companies across various sectors. This method requires selecting individual stocks after going through company reports, analysing financials, and screening stocks using a host of qualitative and quantitative parameters. As such, this approach ensures that one invests in companies with strong/improving fundamentals that have a great earnings momentum – irrespective of how the macroeconomic situation turns out, such companies will have a higher chance of doing well.
Keeping this in mind, the 5paisa Research team created the 5paisa Top Picks 2019 smallcase which invests in companies that the team is confident will do well even in uncertain times. It consists of companies that are across sectors – like Biocon, Larsen & Toubro, Aarti Industries, etc. – but united by their strong fundamentals and/or solid revenue drivers.
The research team has deliberately allocated a higher weightage to stocks in the Private Banking space as they believe asset quality related issues in this sector has largely played-out yet not fully priced-in. Specifically, Axis Bank has been selected owing to its new management, better execution, and lower slippages while HDFC Bank has been picked due to its stability coming from strong and sustained operational performance.
Moreover, to ensure that this smallcase only invests in companies that meet the above criteria, the research team rebalances the portfolio once every month and adds/removes stocks to ensure the portfolio remains true to its theme.
Overall, the 5paisa Top Picks 2019 smallcase represents a good investment case for anyone looking to weather the uncertainties of 2019 by making a long-term investment in quality companies that are powered by strong earnings momentum.