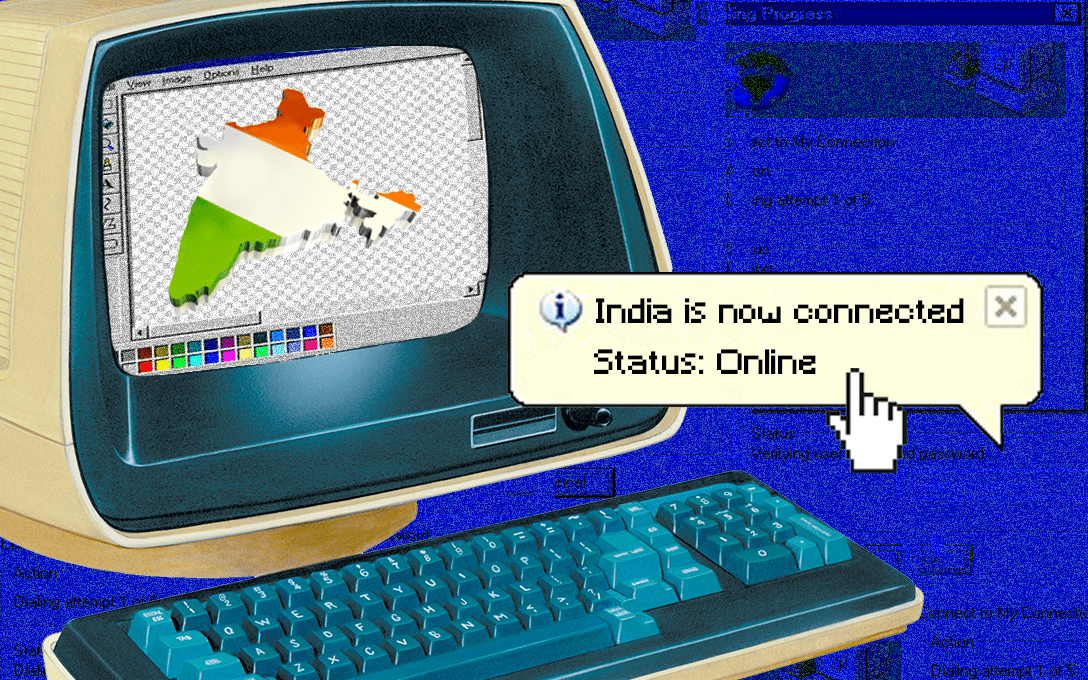 Reading Time: 5 minutes
Imagine the state of our lives in India back in 2015 – smartphones were still a luxury, 4G was expensive and not widely available, e-commerce giants like Amazon & Flipkart were still struggling to earn the trust of Indian users & convince them of its convenience. There was no Swiggy, and Zomato was merely an online directory/catalogue of restaurants. Uber & Ola had only recently launched in India, and their white cars were far from dominating the roads of metro cities. Netflix was still only in the US, and Hotstar was still an idea being worked on. Paytm had just started its wallet, but UPI was non-existent, as were PhonePe & Google Pay. And WhatsApp was a simple messaging service that was used by a handful of young Indians.
A lot has changed in the last 5 years. Thanks to a combination of affordable smartphones & cheap internet data, apps & services that were non-existent have now become ubiquitous and an integral part of the daily lives of millions of Indians. So integral, that even during the current lockdown imposed by the Indian Government in an effort to contain the spread of Covid-19, many of them have been given special permission to continue operations – because they're now just that essential.
India has had the world's 2nd largest population for many decades now. But it's only been in the last 5-10 years that the vast majority of Indians have started to benefit from the technological advancements that have been made. While India may have been slow to adopt the internet revolution compared to most developed nations, today is a different story.
With 560+ million internet users, India is now the 2nd largest online market behind China.
And with the rising disposable income & increasing awareness about the potential uses of smartphones, the number of internet users is expected to grow to more than 700 million by 2021. Simply put, the digitisation of India has been phenomenal over the last few years. And it's all mainly thanks to the rapid increase in mobile subscriptions.
While broadband internet has been around for a while, throughout the world this revolution has been driven first by the advent of smartphones, and closely followed by the cheapness of mobile data.
Drivers of the Digital Revolution
The digital revolution in India that's happened in the last 5-10 years can be attributed to the following factors:
Rising income: India's income per capita has increased from approx. ₹1 lakh in 2015 to about ₹1.5 lakh in 2019-20, an increase of about 50% in the last 5 years. This resulting increase in disposable income has led many to buy smartphones, spend on data services, and internet based apps/services
Demographics: our country is also a young one, and the young population is a lot more ambitious, aspirational, and willing to spend compared to the previous generations. We're a lot more tech-savvy as well, and have fuelled heavy demand for data usage
Govt. policies: there's been strong support from the Government via digital-friendly policies such as reduction in license fees, relaxed FDI norms, enhanced spectrum limit, etc. The push towards digital a banking system has also been proactively pushed by the Govt. via implementation of UPI, reduction in online transaction fees, etc. The side-benefit of the demonetisation in 2016 was also a massive increase in the usage of cashless payments and electronic transfers
Cheap hardware: smartphones were once a gadget for the rich; today they've become affordable & even essential for most people. As the smartphone industry moved beyond the premium phones made Apple & Samsung, the demand for it mushroomed once cheaper products became available. A combination of imported Chinese phones (like Xiaomi, Huawei/Honor, Vivo, etc.) and homegrown brands like Micromax, Karbonn, Lava, etc. have spearheaded this revolution
Cheap data: this has been the other key in accelerating the digital revolution in India & pushing internet based apps/services deeper into the economy. The commercial launch of 4G services by Airtel, BSNL, and Vodafone in 2013-14 was the start, but it was the entry of Reliance Industries' Jio in 2015 that truly revolutionised this & made it commonplace. Offering high-speed data for free for months, Jio gave Indian consumers a taste of the revolutionary technology to millions of Indians, and provided a glimpse of what digital India can look like.
But despite the large size of India's online market, internet penetration is only 48% as of 2019

Source: Statista
Internet penetration refers to the % of population that has internet, or simply how many people out of 100 have internet access. While this number has increased almost 3x compared to the 17% back in 2015, this is still very low compared to global standards. Developed nations like the US, Germany, the UK, etc. have more than 90% internet penetration, and even developing economies like Brazil (82%), Thailand (73%), Vietnam (71%), Philippines (67%) have much higher internet penetration.
As such, it's fair to say that the digital revolution has only begun in India, and there's still much scope for internet penetration to increase from here. Rural India remains a large untapped market, since rural penetration is even lower at about 30%. With smartphones becoming cheaper each day and already low data prices (and micro prepaid plans), this is expected to significantly increase over the next few years.
Investing in Digital India
Like any other change, this shift towards a more a digitised India also provides an investment opportunity with high potential returns. While VCs have been at the forefront of this, investing heavily in e-commerce companies, food delivery services, and a host of other businesses – such investment opportunities aren't available to common retail investors.
However, there are also many listed companies that will benefit from this push towards digital. The most obvious ones are the companies providing the underlying infrastructure that's enabling this growth – broadband companies, 4G providers like Jio & Airtel, telecom tower owners like Bharti Infratel, etc.
But there are also numerous online-focused businesses that will benefit from this trend. IRCTC is a great example since it's fresh in the mind of investors due to its recent blockbuster IPO in 2019. It's catering services aside, IRCTC is the flagship online ticketing platform for the Indian Railways. It's growth depends not only on many people who want to use the Indian Railways, but also on how easy & convenient it is for them to book tickets online. Online portals like naukri.com (owned by InfoEdge) or bharatmatrimony.com (owned by Matrimony Group), and even services like JustDial are likely to see increased business as more & more Indians use smartphones & get access to the Internet.
Happy Investing!