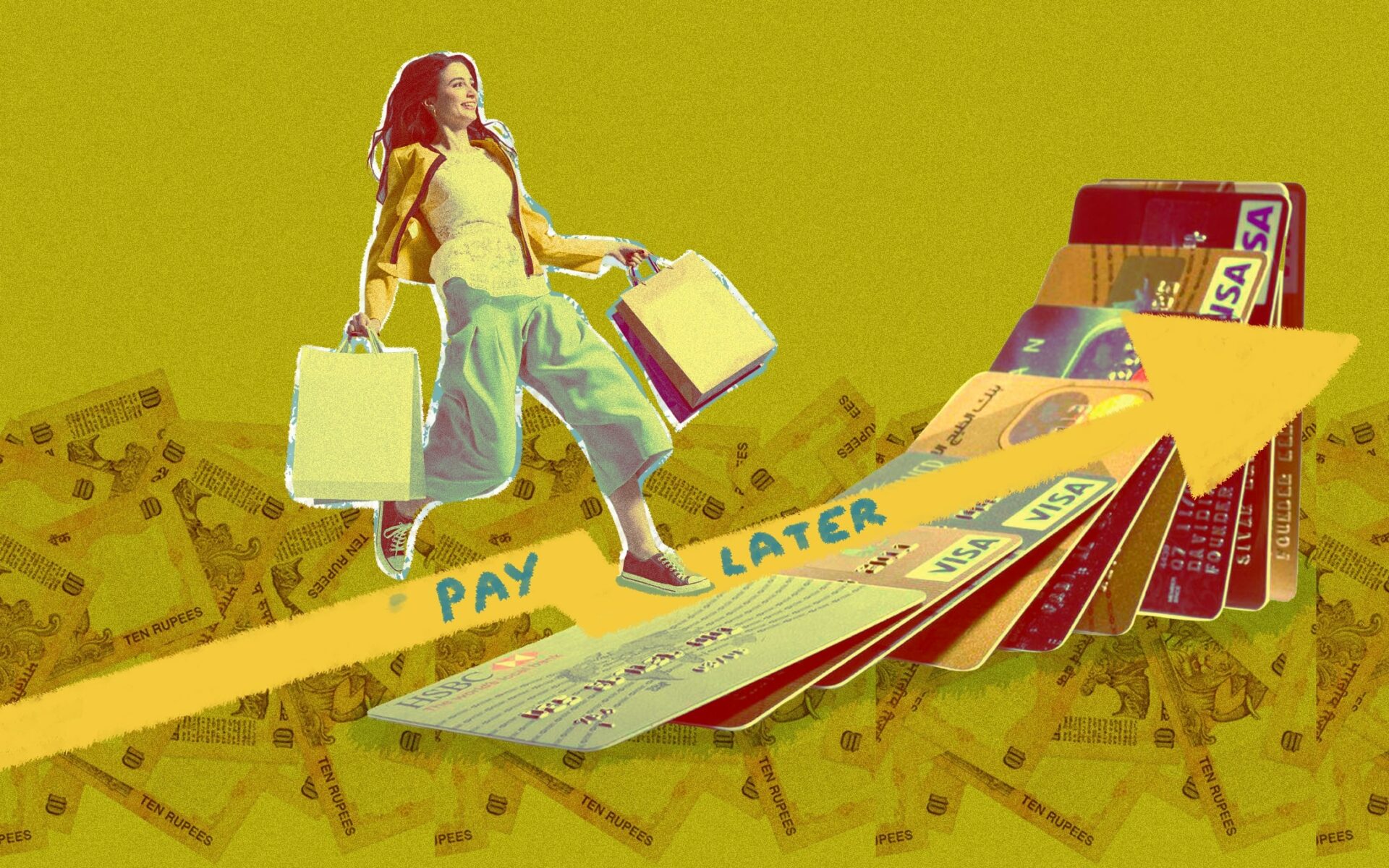 Reading Time: 2 minutes
Good strategy, patience and SIP can make market levels and volatility a moot point over long periods.
'Buy Now, Pay Later (BNPL) is a new trend that has turned the retail lending industry on its head. This has pushed the Credit Card industry into panic mode.
So what is BNPL? Ever heard of 'Interest-free' instalments without a Credit Card? This is definitely a game-changer. Now customers don't have to worry about credit cards due to their late fees. Just pure bliss.
Basically, instead of charging interest from borrowers, these 'BNPL' lenders make a commission of 5-10% from Brands (Merchants) every time a customer makes a purchase.
This is huge as it 're-writes the whole business of lending.
So how is this a winning model? Let's break it down.
Step 1
I as a borrower gets to buy on instalment without a Credit Card and Zero Interest.
So that's great for me. But what about the seller or the merchant you ask?
Step 2)
The Seller/Merchant is happy to pay a small commission to the 'BNPL' company that has directed the customer to the merchant's website.
The seller or merchant gains a new customer and the lending company makes money through commissions.
All 3 parties win in this new lending model.
With the rise of 'D2C' businesses thanks to the 'E-Commerce' boom, there is a huge need and demand for 'BNPL' players.
Let's take a simple example.
If I was to start a new business selling Apparel online, I would be more than happy to pay a 'BNPL' company if they bring customers to my website and help me make a sale.
Furthermore, in a chat with Moneycontrol.com, 'ZestMoney' has claimed that their 'BNPL' user base has expanded 10x in the last 3 months alone. This was backed up with Amazon claiming that the volume on their 'BNPL' products had increased by 10x too during its latest mega sale event. Flipkart had also issued a similar statement.
And if you are ever feeling where this all started?
Australia is practically the birthplace of the 'Buy Now, Pay Later' concept.
And is BNPL here to stay?
Well, credit card issuance dropped 4% last year. Degrowth for the first time in the country's history.
Conclusion: The rapid adoption of this 'Credit-at-checkout' is making the credit card industry sweat worldwide.
Last I heard, SBI Cards were out of 'Tissue Paper' in their offices. I wonder why 😉
Ps: MobiKwik is a new IPO which is expected soon. They would give investors exposure to the 'BNPL' space.
You can also check out my Negen Opportunities smallcase here.