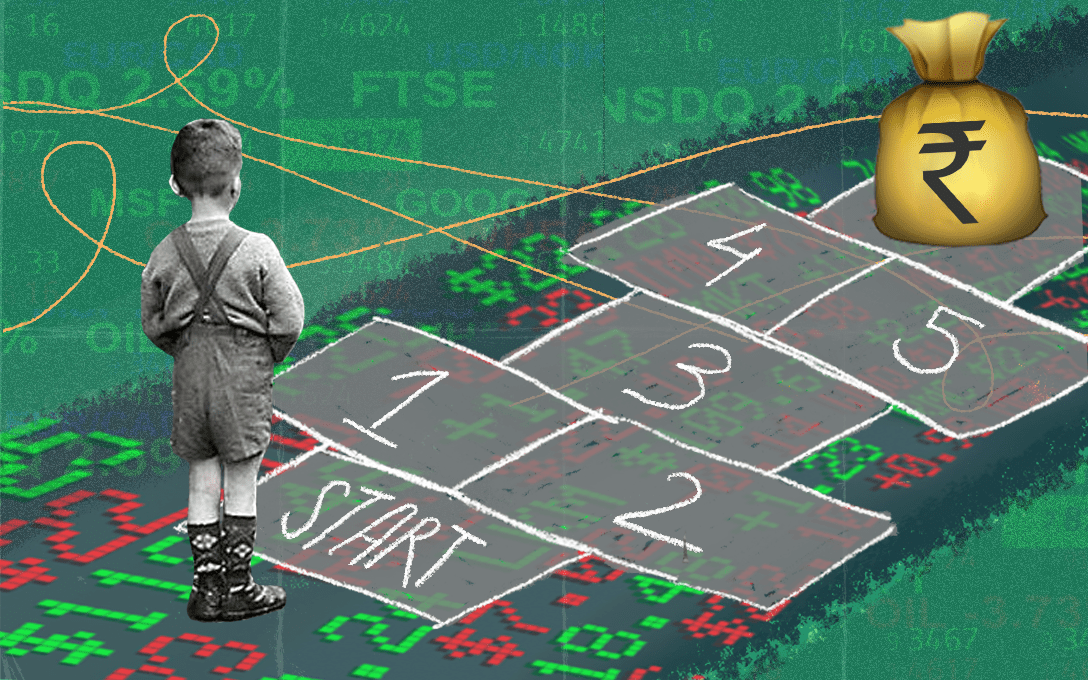 Reading Time: 3 minutes
The investment landscape is always tricky for first-time investors. Fixed income options are safe, but they don't get you any meaningful returns. Real estate is often out of reach because it requires big investment amounts. Equity seems to be an ideal middle ground, but the volatility is often scary.
Hence, two questions that often plague first-time investors are–Should I invest in equities? And where should I start?
Let's get both of these questions answered for you.
Should you invest in equities?
The short answer is Yes. Equity is your best bet to earn inflation-beating returns and create wealth over the long-term by investing small amounts periodically.
We decided to check if numbers matched up to these claims. We compared investments in equity with investments in real estate, fixed deposits (FD), gold and provident fund (PF). The results show that equity is the best investment for 2018 and beyond.
Equity is your best bet to earn inflation-beating returns and create wealth over the long-term by investing small amounts periodically!
Click To Tweet
The chart below shows the annualised returns generated by these asset classes over the past 20 years. As you can see, equity outperforms substantially.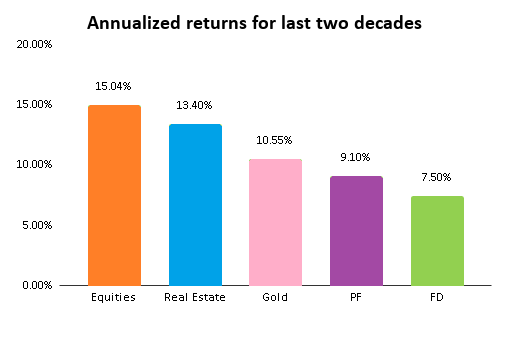 We also checked the annualised returns over different holding periods and entry points. The chart below shows that no matter how long or short your holding period, equity trumps every other investment option.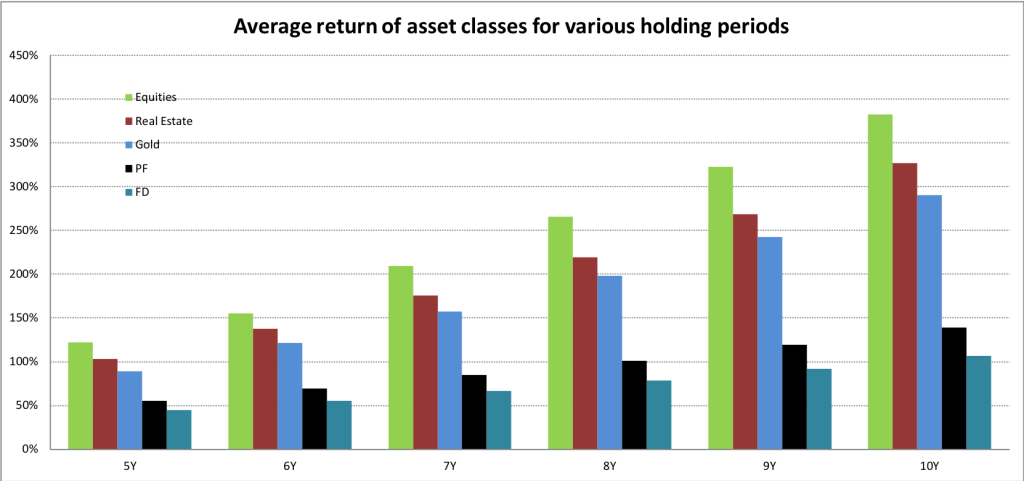 You can read more about this analysis in our detailed story, which establishes the truth that if you want your invested money to work effectively for you, you have to invest it in equities.
How can I start with smallcases?
A smallcase is a portfolio of stocks, based on a specific strategy, theme or idea. These stocks are of fundamentally strong and technically sound companies that are selected after they pass our stringent proprietary filters. A smallcase contains at the most 20 stocks. These points make a smallcase an effective way to invest in equities.
smallcases can primarily be classified into four broad categories:
Thematic smallcases: These are portfolios that reflect a specific market theme or trend
Smart Beta smallcases: These are smallcases that are large-cap focused and aim to beat the markets
Sector trackers: smallcases that have stocks of companies that belong to only one specific sector are called sector trackers
All smallcases can be found under the Discover section. Here, you can either look at smallcases among collections or filter them by specific attributes.
To make it easier for you to understand the concept or idea behind each smallcase, every smallcase comes with a concise rationale. The rationale will tell you about the idea behind the smallcase as well as the kind of companies that the smallcase comprises.
Few points to ponder
Don't get influenced by returns alone: It is easy to filter smallcases by yearly returns and just pick the ones that are on top. But that may not always be the right choice for you. You should also pay attention to how well you relate to the idea behind the smallcase
Don't invest in too many of the same type: Diversification is a major benefit of investing in smallcases, which should be in terms of market capitalisation, themes, sectors as well as investment
Don't invest and forget: Stock investments, in any form, should be made for the long-term but should be evaluated periodically as well. You should keep a periodic check on your smallcases to make sure they are on track
We hope we have been able to answer your concerns about investing in equities and choosing the smallcase way to invest. To make the case stronger, read why even direct stock investors should invest in them.
[cta color="blue" class="hide-on-platform" title="There's a smallcase for everyone" url="https://www.smallcase.com/discover/all?utm_source=smalltalk&utm_medium=banner&utm_campaign=smalltalk&utm_content=direct_stocks" button_text="See all smallcases"]Discover smallcases reflecting different ideas, strategies & risk levels[/cta]