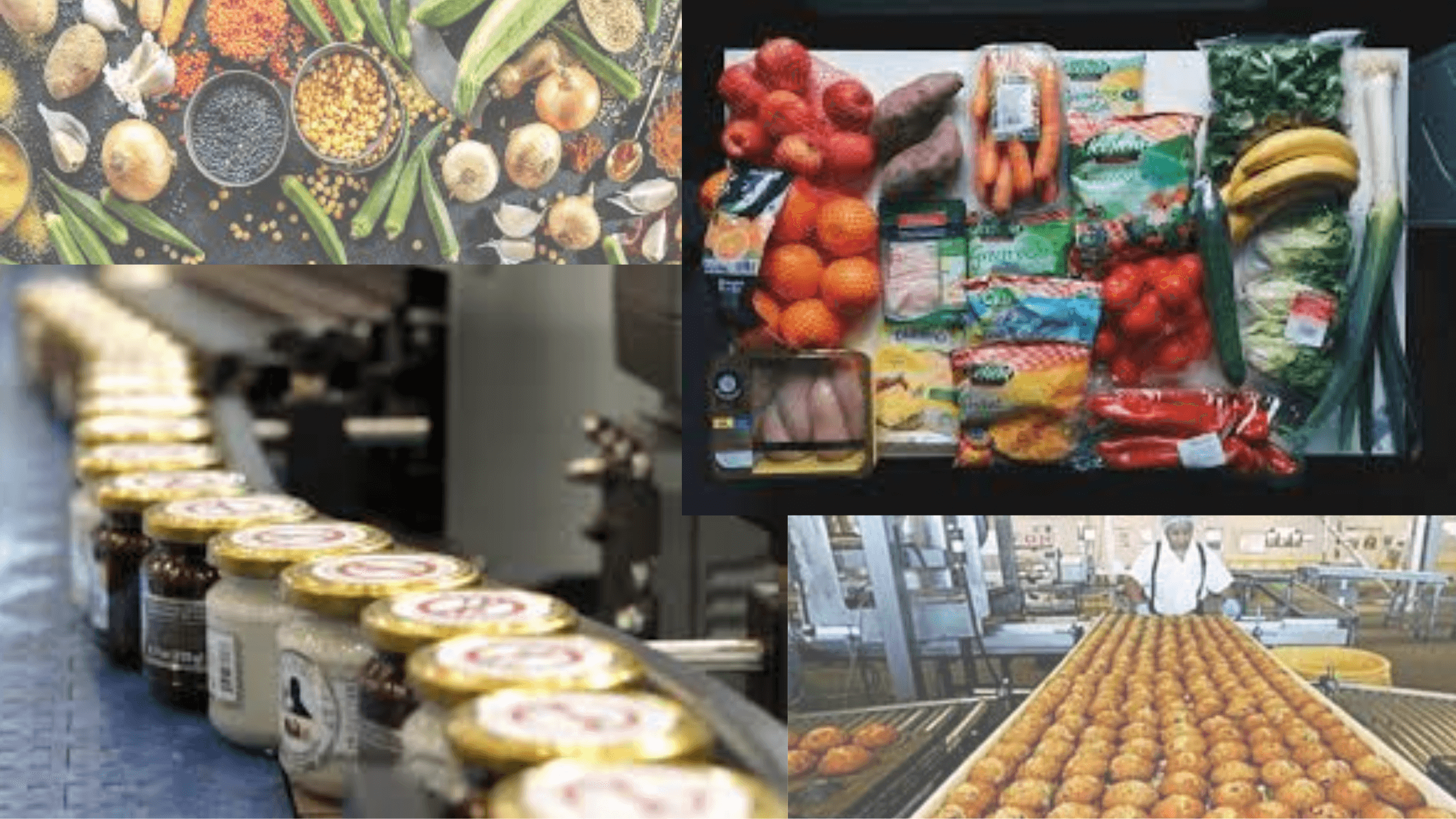 Reading Time: 3 minutes
India is the world's largest processor, producer, and consumer of cashew nuts.
Click To Tweet
With the online food business revolution first, and now online grocery retailing, the food processing sector has grappled everyone's attention.
The food processing industry accounts for 32 per cent of the country's total food market and contributes 12.8 per cent to the Indian GDP.

India is the largest nation in the world in terms of food supply, demand, production, and processing. Its food market is rated fifth in production, consumption, and export while accounting for 70% of global sales and placing sixth overall. We also export 6% of our industrial investment and 13% of our total manufacturing output.
The food processing sector will be led by the demand in retail and the rise of health-conscious consumers.
As per a KPMG report from 2021, this is what the Indian food processing industry looks like: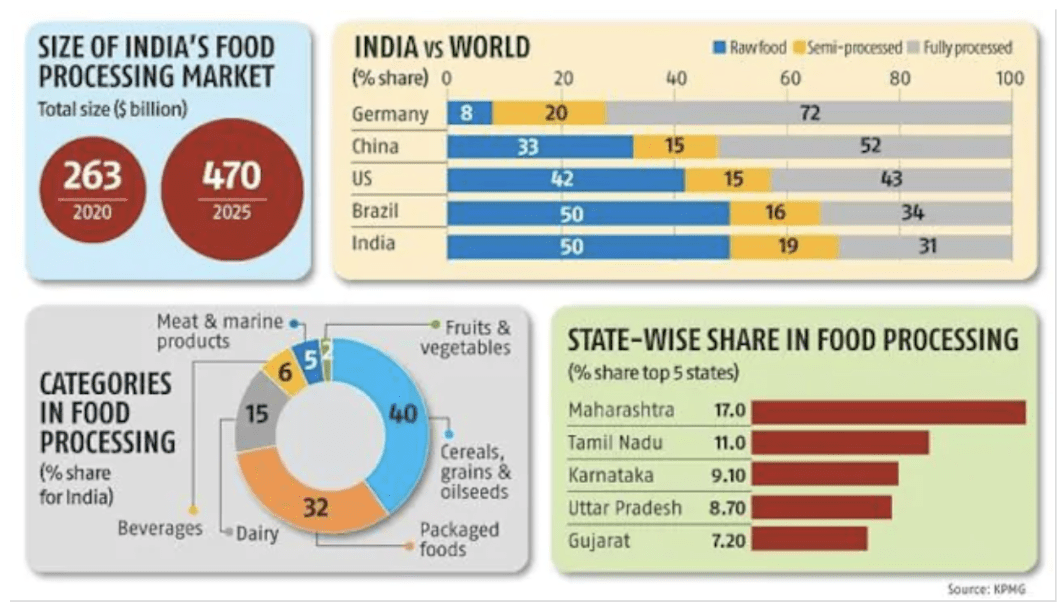 What's driving the industry?
India has become a worldwide agricultural powerhouse as pointed out via a McKinsey & Company report. It is the world's second-largest agricultural producer, leading in the production of grains, pulses, fruits and vegetables, sugar, and milk.
India is the second largest producer of fruits & vegetables in the world. We rank first in the production of bananas (26.08%), papayas (44.05%) and mangoes (including mangosteens and guavas) (45.89%). Amongst vegetables, we are the largest producer of ginger and okra.
In the current scenario, India ranks 1st in cattle & buffalo population. It is the world's largest producer of milk and buffalo meat, 2nd largest producer of goat meat and 3rd largest producer of poultry.
Exports of Meat, dairy & poultry products were valued at $3.9 Bn.
The Union Government has announced a special PLI scheme for the food processing industry. The four major categories of food products that were shortlisted by the government for support under the scheme were— ready-to-eat foods, processed foods and vegetables, marine and seafood products and lastly, mozzarella cheese.
India will soon overtake other countries as major cheese suppliers with investments in cheese manufacturing and higher quality. Due to Russia's restrictions on European cheese exports due to the continuing crisis in Ukraine, new markets are opening up for Indian dairy goods.
Did you know: India is the largest exporter of sheep and goat meat in the world which was valued at $91 mn in 2019-20; major export destinations being: UAE, Qatar, Kuwait, Saudi Arabia and Oman.
India is ranked 1st in milk production, contributing 23% of global milk production.
Dairy is the single largest agricultural commodity contributing 5% of the national economy, witnessing 6.4% (CAGR) in the past 5 years.
Click To Tweet
Why is food processing the 'sunrise sector'?
India's food processing sector is one of the largest in the world, and its output is expected to reach $535 bn by 2025-26.
There is always a need for locally processed food, notwithstanding the emergence of major MNC players in the food processing industry.
Better government policies and a surplus of raw resources are further enabling elements for food processing plants. Only a local brand can satisfy regional taste preferences, which has led to the emergence of several local companies with sizable market shares in smaller locations, particularly in tier 2 and 3 cities.
The existence of effective D2C marketing channels has aided in promoting regional companies to national prominence
Food preferences, consumption patterns, cheap production costs, and changing eating habits have all significantly fueled the growth of the food processing sector.
This week, we've been…
Reading Factfulness by Hans Rosling: The book offers us a perspective that the world, for all its imperfections, is in a much better state than we might think. It is an essential read that will change how you see the world and empower you to respond to the crises and opportunities of the future.