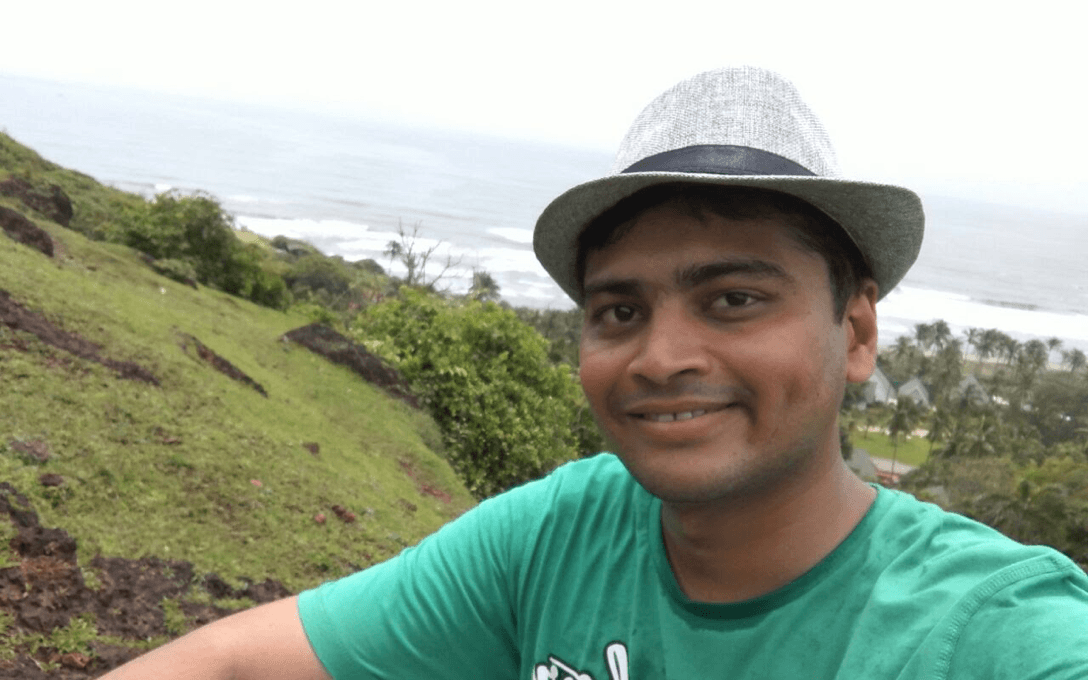 Reading Time: 2 minutes
If there are two things that a Gujarati loves more than anything else, it's good food and good business. It's a well-known fact that Gujaratis are foodies. Much the same way it can be said that most Gujaratis have an acute business sense. All of them might not be running their own business, but they understand what makes a good business.
Ayan Shah understands this just as much as any Gujarati. He doesn't have a business of his own, but he knows which is a good business to invest in. "I have been an active trader in the stock markets for the past couple of years," he says.
Ayan's tryst with investing began in 2013 after he started working as an SAP Functional Consultant. Originally a resident of Jamnagar, which is also where he began his career, Ayan is now in Navi Mumbai. "I started investing to save taxes," he recalls. "But I knew investing more in equities would be a great way to build wealth."
Soon after that, he forayed into share trading and eventually, smallcases. "I prefer smallcases over equity mutual funds because my money goes into direct shares," says Ayan.
This is, by far, one of the biggest advantages of investing in smallcases. When you have direct shares in your demat account, as against mutual fund units, you can choose to sell specific stocks and instantly redeem your investments during market hours. "Direct shares also helps an investor like me earn dividends from the companies," adds Ayan. Dividends from equity funds, on the other hand, are not actual dividends—they're merely a part of your own investments that are paid out to you.
Being the savvy investor that he is, Ayan prefers to invest in direct stocks, which smallcases allow him to do. "With a smallcase, I can take the portfolio investing approach and get direct shares," he says.
Ayan also likes the fact that smallcases are transparent and before making an investment, the investor can see the stocks and weightages within the smallcase. "You know exactly where your money is going when you invest. This is very important to me."
Ayan began with the CANSLIM-esque smallcase. This smallcase allows him to invest in efficiently-managed growth companies that are experiencing positive momentum. CANSLIM is an investment model of specific criterion set out by American stock broker and investor, William O'Neil. As the returns show, this smallcase has successfully adopted this model for the Indian markets. No wonder it is a favourite of investors like Ayan.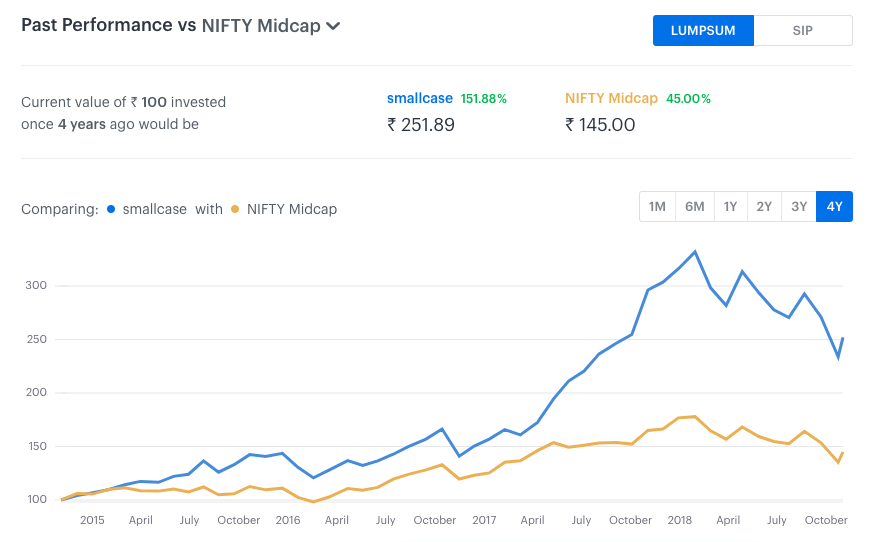 Ayan has benefited by investing in smallcases to the extent that he actively recommends them to the people around him. "Some of my older colleagues were investing in PPF," he says. "I showed them smallcases and how they can invest in equities in just a couple of clicks."
"With smallcases, you can manage your own money on your own," believes Ayan. It is this belief that will also drive him toward creating his own smallcase in the near future.
Going back to telling his family and friends about smallcases, Ayan says, "If there is something good and useful, I always like to promote it."
We thank him for that and hope to continue helping him invest in an efficient and lucrative manner.
[cta color="blue" class="hide-on-platform" title="There's a smallcase for everyone" url="https://www.smallcase.com/discover/all?utm_source=smalltalk&utm_medium=banner&utm_campaign=smalltalk&utm_content=direct_stocks" button_text="See all smallcases"]Discover smallcases reflecting different ideas, strategies & risk levels[/cta]