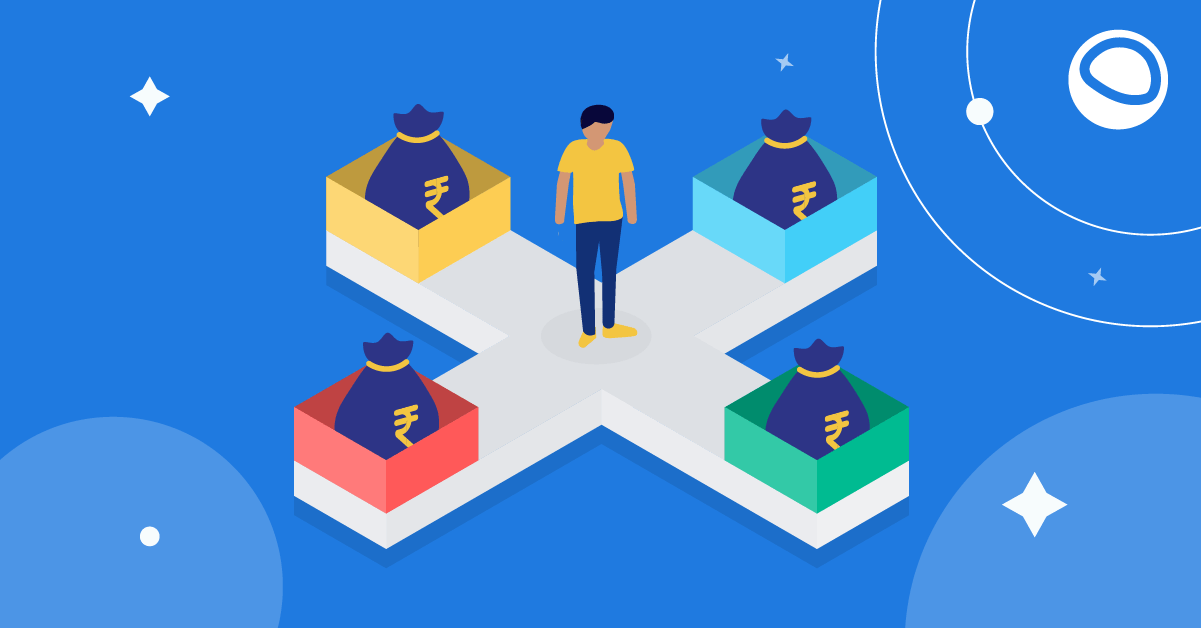 Reading Time: 2 minutes
Investing is important in order to achieve your financial goals. And, to make the most out of investing, it's equally important to have an overall healthy portfolio . A healthy portfolio is a well-diversified portfolio that can tackle market volatility & protect your investments while ensuring maximum efficiency in long-term wealth creation.
How to build a healthy portfolio?
While there are several ways you can go about building your portfolio, the core-satellite approach is an established, time-tested & one of the most popular methods. This approach aims to reduce risk through proper diversification while also providing an opportunity to outperform the broad market as a whole. Learn more about the core-satellite approach.
The below charts depict the performance of different portfolios (including core, fast and slow-moving satellites) during the Covid 1.0 market dip.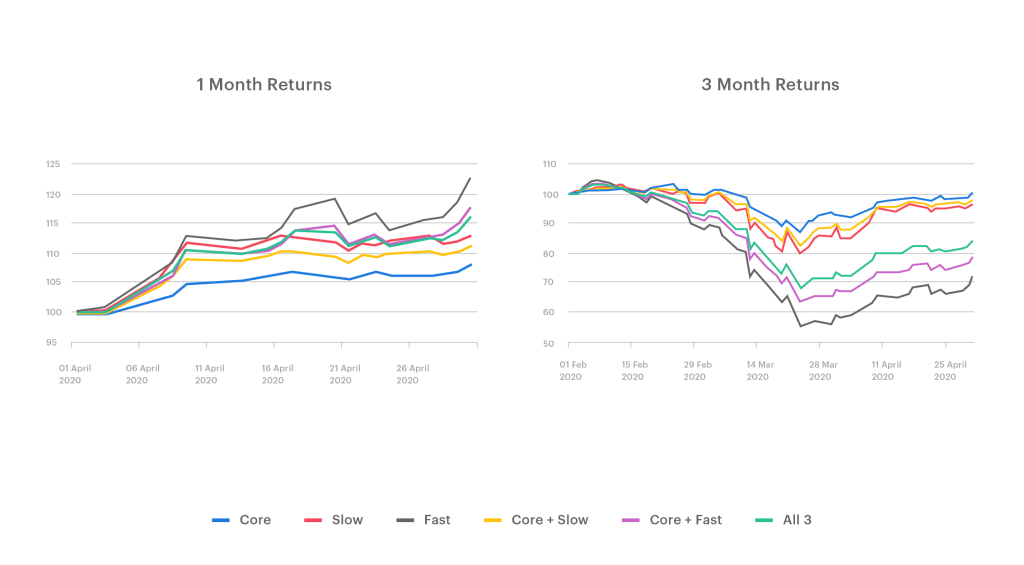 The next set of charts depict the performance of strategies just prior to the covid crash. Note that the crash occurred sometime around March 2020.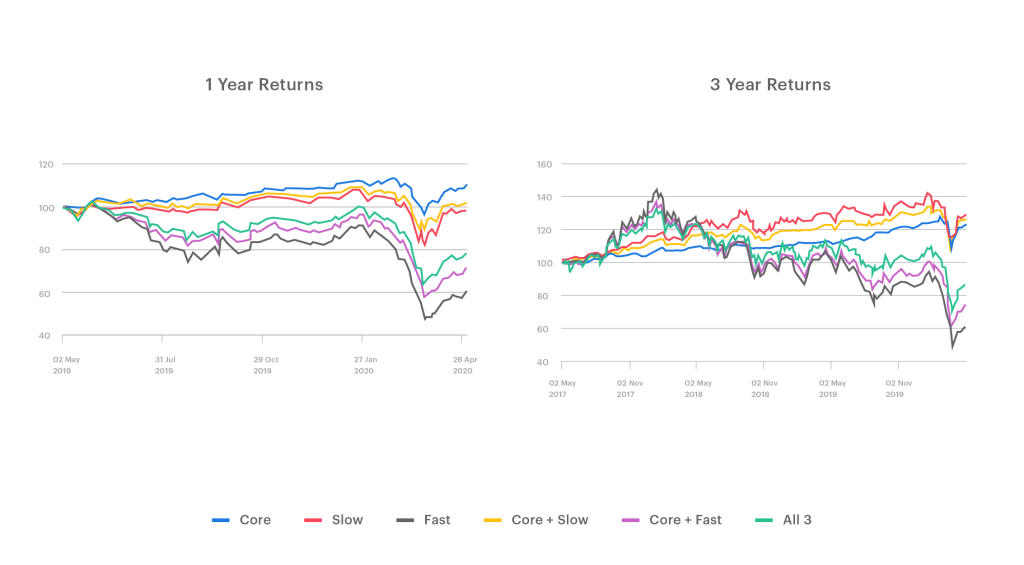 And this final chart depicts the performance of different portfolios during the bull-run period starting in 2014.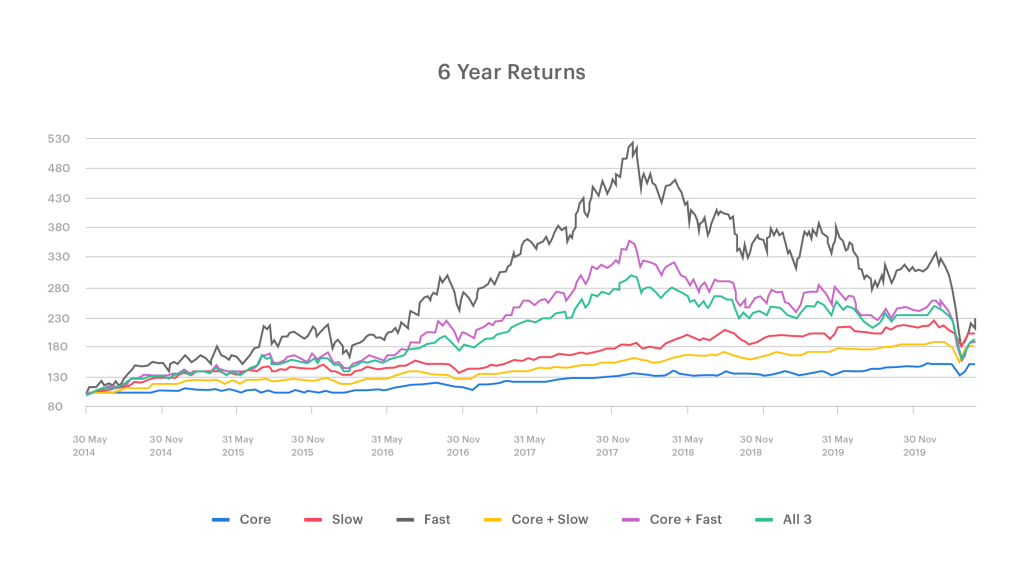 The core-satellite approach can be useful in building a healthy portfolio & gives the best possible risk-adjusted returns.

The 'Portfolio Health' tool
'Portfolio Health' is a tool based on the core-satellite approach that analyses your smallcases portfolio & helps mitigate risks through adequate diversification. You'll find it on your Investments page.
Based on the analysis & the resulting health status, the tool will show you a relevant action (if any) that could help in improving the health of your current portfolio.
The tool does the analysis using multiple checks like —
You can perform the shown relevant action in just a couple of clicks – a simple & fast way for anyone to build a healthy & strong overall portfolio.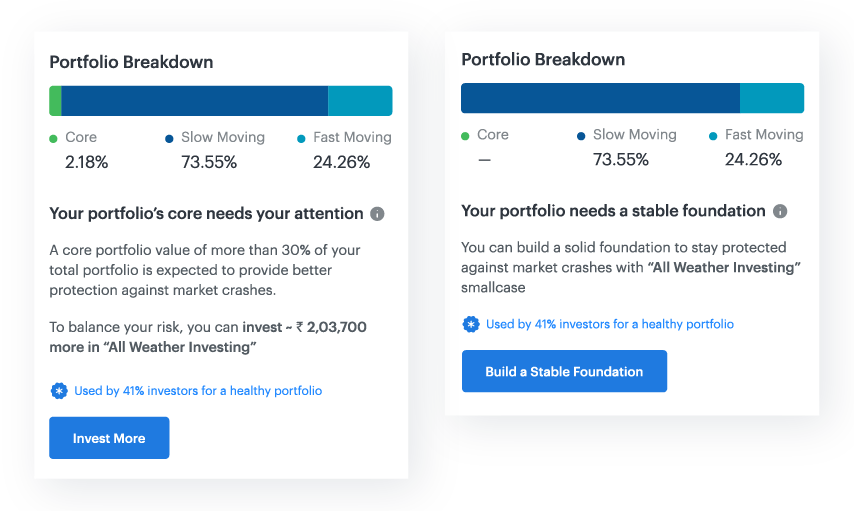 Portfolio Health saves you the time & effort required to understand the nuances of building & maintaining a healthy portfolio.
Invested in smallcases?
Check your Portfolio Health on the 'Investments' page on the web platform & the smallcase mobile app.
Not invested yet?
[button url="https://www.smallcase.com/awi?utm_source=smalltalk&utm_medium=CTA&utm_content=IntroducingPH&utm_campaign=PortfolioHealth" color="blue"]Build a strong foundation[/button]
---
Disclaimer:
The objective of the Portfolio Health tool is to identify and evaluate the risks in your smallcases portfolio due to inadequate diversification. Suggestions for investing in additional smallcases (if any), are only for the purposes of ensuring proper diversification, on a best effort basis. These suggestions are derived from a fixed model without any reference to the investor's risk profile, financial needs and goals. This should not be construed as investment advice or as a solicitation to invest in the smallcases and the investor is advised to consult his / her advisor prior to arriving at any investment decision. There is no assurance or guarantee that the investment objectives of the respective smallcase(s) will be attained.
---
[cta color="blue" title="Invest in ideas on the go!" url="https://link.smallcase.com/aAnmi46LJ5″ button_text="Download"]Get the smallcase app[/cta]