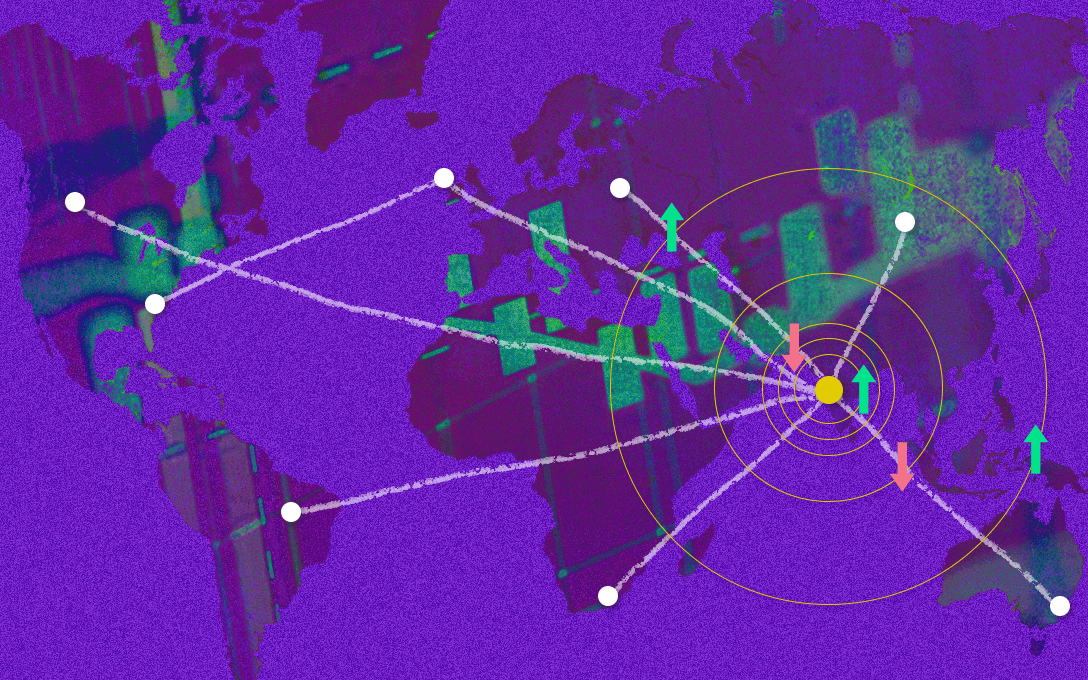 Reading Time: 3 minutes
The Indian stock markets ended a truncated trading week on a positive note as benchmark indices closed in the green. Investors became hopeful of a strong global recovery as vaccine rollouts have gained pace. A major development in global markets that made investors bullish was that the US has finally passed a $1.9 trillion stimulus package to get the pace of economic recovery in full flow. Moreover, the latest data revealed a retreat in global inflation levels – which also led investors to take a breather.
Before moving on to further market updates, let's read a little about a man who runs the world's largest steel manufacturing company in the world!
Matter of Fact
ArcelorMittal is the largest steel manufacturing company in the world! It is headed by an Indian origin man called Lakshmi Mittal. Mr Mittal is renowned for making taking over loss-making steel companies and turning them into profitable ventures.
He is one of the wealthiest people in Europe and is often referred to as the King of Steel!
Lakshmi Mittal is the CEO of ArcelorMittal – the largest steel-making company in the world. He is an Indian origin man and is often referred to as the King of Steel!
Click To Tweet
Markets Update
The Big Picture
As per RBI data, the value of commercial bank deposits and commercial bank loans grew by 12.1% and 6.6% respectively in the fortnight ended February 26th, 2021.
Consumer Price Inflation (CPI) jumped to 5.03% in February 2021 from 4.06% in January, above market forecasts of 4.83%. It is the highest reading in 3 months.
Industrial production measures the output of businesses integrated into the industrial sector of the economy. India's industrial production dropped 1.6% from a year earlier in January 2021.
Foreign Exchange Reserves in India decreased to $580.3 billion on March 5 from $584.550 billion in the previous week.
Ok, so?
India is changing its Oil Import game
The Organisation of Petroleum Exporting Countries – famously called OPEC – is an international cooperation between oil-rich countries that export petroleum and crude oil to other nations. Lately, they have been artificially curbing supply in order to pump up the price. This hurts petroleum importers – like India – since our trade deficits widen as import costs rise. India is looking to other nations and also other energy sources to combat this adversity. Okay, so why should you care? Click below!
Inside smallcase
SIPs with smallcase
SIP stands for Systematic Investment Plan. As the name suggests, it helps the investor allocate funds in a smart and disciplined manner. Timing the markets is a difficult task, but SIP eliminates that worry. With SIP, you can invest fixed amounts at regular intervals. You, then, stand to have an advantage over market volatility and do not need to monitor the markets constantly.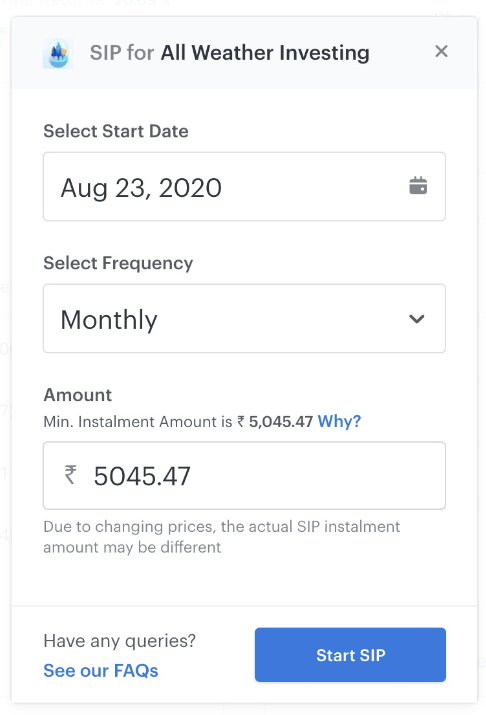 Buy more when the price is low, less when the price is high. If on the SIP date, the stock price is high, you will be able to buy a lesser number of shares. And vice versa. This ensures that you invest more at lower prices and less at higher prices, and hence your overall cost of acquisition gets averaged out. Try out investing with SIPs in smallcases for passive, long-term wealth creation. Read more about SIPs, here.
That's a wrap for this week. Happy Investing! 🙂