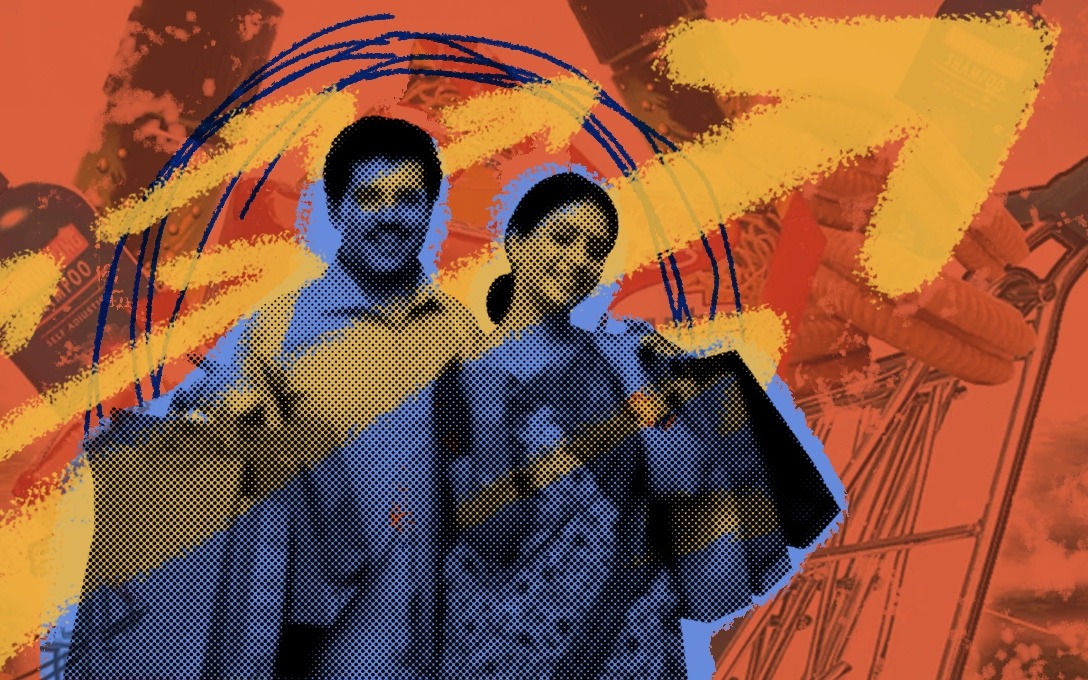 Reading Time: 5 minutes
What's that one sector or theme you'd really want a boost for in tomorrow's Budget session?
It'd be awesome if u0026lt;name of sector/themeu003e got a boost from Budget 2022! What are you hoping for?
Click To Tweet
It's KBC time!
According to a McKinsey report, the core industries of a sector have the potential to create USD 1 trillion worth economic value by 2025. What's this sector?
You should resist that urge to Google; read on and we'll tell you the answer.
Last year the Union Budget was a pretty historic one – for the first time, a paperless Budget was held. Everything was digitized with an app and access for ministers. It was a huge boost for the Digital India initiative that's revolutionizing India.
However, Budget time means everyone's speculating about the sectors to bet on. Which sectors will get a boost? Is digitization going to be the new theme? Will the Great Indian Middle Class stand to benefit from tax laws? Is it smart to buy that house you've been eyeing all this while? Guess Nirmala Sitharaman's 4th consecutive Budget presentation has all of India's eyeballs looking already, albeit for various reasons.
There have been 73 annual budgets, 14 interim budgets and four special budgets, or mini-budgets since India achieved independence in 1947, but our Budget history can be traced 180 years back to the British colonization days when James Wilson, the Finance Minister of the British Government, presented it on 7 April 1860.
Coming back to going paperless, Digital India is here. The statement made with last year's paperless Union Budget was pretty emphatic – the world is going online and so is India.
India's IT industry contributed around 7.7% to the country's GDP and is expected to contribute 10% by 2025.
With over half a billion internet subscribers, India is one of the largest and fastest-growing markets for digital consumers. According to a McKinsey report titled "Digital India: Technology to Transform a Connected Nation", core digital sectors like IT and business process management, digital communication services, and electronics manufacturing have the potential to expand India's GDP level to US$355-435 billion by 2025.
And the answer to the question we'd asked you earlier is – India can create USD 1 trillion of economic value using digital technology by 2025.
The Modi government has consistently pushed for a 'Digital India' through several initiatives like aadhaar, direct subsidy transfer and digital payments. With the Union Budget '22 here, industry experts and analysts are hoping for a major boost for this sector.
Look around. The internet surrounds you. Worth a while, perhaps, to think what potential the idea holds?
Markets Last Week
The Indian stock markets continued its decline last week as well as major benchmark indices – Nifty & Sensex shed ~3% each. A number of developments have led to this… The most prominent effect could be seen due to the US Federal Reserve's decision to raise interest rates this year.
As the Fed will raise interest rates, foreign institutions will take out money from India and invest it back in the US as yields (or interest rates) rise there. Next, crude oil prices have been on the rise. India being a net-importer of oil is feeling the pressure as import costs rise. Finally, geopolitical tensions between Russia and the US over potential invasion and annexation of Ukraine by Russia has left investors nervous, leading to market sell-offs.
Anything Special cooking this week?
What are the world's markets if not the biggest symbol for what faith and belief in a piece of paper can do? In a structure so driven by emotions, it's inevitable that markets will react to rumours and early breaking news. Investing in a stock going through such a scenario, while betting on future valuation, is called Special Situation investing.
Our Managers at Adroit Financial Service have curated this unique portfolio dealing with mispriced stocks going through tumult so that you don't have to do the heavy-lifting. Believe the idea has potential? All you have to do is hit invest!
Meme of the week
In other news…
…India is incentivising production! Why should you care? See what our Managers at Windmill Capital have to say about it –
What are you doing this week? We are…
Reading Lexicon By Max Barry – To those of you tired of reading non-fiction, here's a book that you could read for a breather. However, let that not make you take this book any less lightly. Lexicon relates modern-day questions of privacy, identity, and the rising obsession of data collection to centuries-old ideas about the power of language and coercion. All of this is done through a thriller about a unique school the goal of which is to teach students the art of persuasion and negotiation.
Watching Devs – This show is being hailed as one of the most impactful sci-fi shows that talks about the next future that's in store for humankind. The show is through the eyes of a software engineer Lily Chan who investigates the secretive development division in her company after her boyfriend goes missing.
And that's a wrap on this week's newsletter. Are you stoked about the Budget session tomorrow? Since it is also around salary day, you might want to keep your investment corpus for the month aside. Until next week, stay safe and invested in ideas!