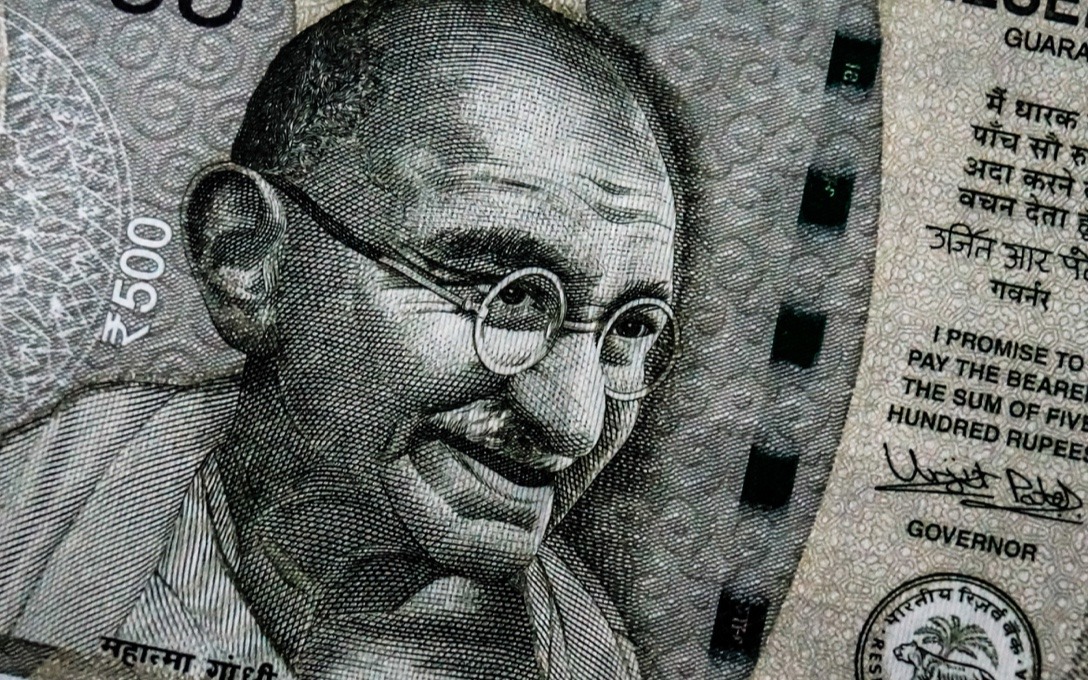 Reading Time: 1 minutes
Gross NPA ratio of banks has also declined
According to the bi-annual financial stability report released by RBI, the bad asset problem of the banking sector is receding for the first time since 2015. The gross non-performing assets (GNPA) ratio of the banks declined from 11.5% in March 2018 to 10.8% in September 2018. Stress-test results showed that the banks had liquidity and should be able to withstand pressure, while there appeared to be greater discipline in credit assessment, higher sensitivity to market risks, and a better appreciation of operational risks. The report further stated that the introduction of the Insolvency and Bankruptcy Code had improved the discipline in the credit culture of the country.
Rajnish Kumar, Chairman of State Bank of India, said that multiple opportunities for growth are opening up in 2019. He said that bank credit, currently growing at 15%, will continue to expand due to increased spending by public sector units. He was confident of private sector investments also picking up in the near future.
Keki Mistry, Vice-chairman and CEO of HDFC, said that the thrust on housing by the government, benefits of RERA reform, increased rural demand helped by upcoming polls and increased investment in infra projects will all combine to drive growth.
Investors can benefit from the growth of the banking sector in India by buying the smallcase Banking Tracker. The tracker has returned 6.93% over the previous month compared to Nifty returns of 0.31%.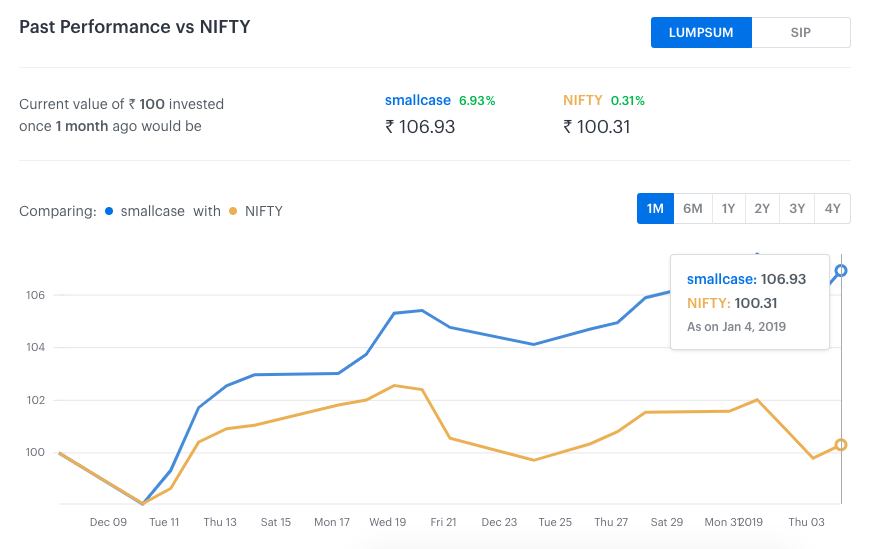 Markets in the red
Benchmark indices ended the previous week in red. Nifty closed down 1.22% at 10,727.4 and Sensex closed down 1.06% at 35,695.1.
Nikkei manufacturing PMI during December 2018 was 53.2, indicating continued expansion of factory output. Nikkei services PMI for the same period was also 53.2, pointing to an expansion in service sector output, which was among the strongest recorded in the past two years.