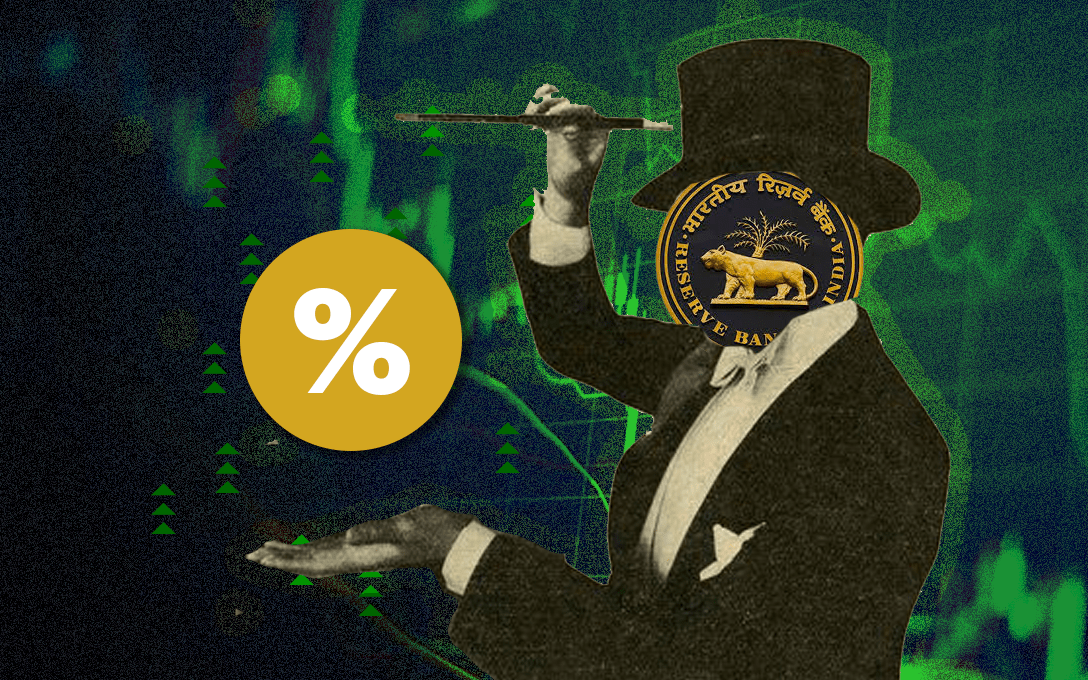 Reading Time: 2 minutes
The Indian stock markets have been witnessing an unprecedented run over the last couple of weeks. Last week was no different, as markets kept chasing newer highs to end the week in green. Sensex surpassed the 52k level and Nifty inched closer to 16k as global liquidity and hopes of a strong recovery take investors by storm.
It was an important week for the markets as investors were closely looking out for key macroeconomic indicators like GDP growth and interest rate decisions by the RBI, etc. Before getting to those, let's look at some benchmark levels below…
Markets Update
The Big Picture
The Indian economy's GDP growth stood at 1.6% in the period from January – March 2021 when compared to the same period last year. It was the 2nd straight quarter of growth since the country exited a pandemic-induced recession.
The RBI left its benchmark interest rates – repo rate and reverse repo rates unchanged at 4% and 3.35% respectively – during its June meeting. It announced additional bond purchases, saying it was maintaining an accommodative monetary policy stance. This means that the central bank is willing to further lower rates and inject money into the economy as long as necessary to support the economic recovery and to help mitigate the negative impact of COVID-19.
India's infrastructure output, which measures the performance of industries like steel, coal, natural gas, electricity, etc. jumped by 56.1% year-on-year in April 2021 when compared to the same period last year – this is the biggest gain since records began in 2005.
India's fiscal deficit, which is the difference between government revenues and expenses, fell sharply to ₹0.79 lakh crores in April 2021.
As per RBI data, the value of commercial bank deposits and commercial bank loans grew by 9.7% and 6% respectively in the fortnight ended May 21st, 2021.
Ok, so?
A blessing for the private housing market!
Renting out property in India can be a tedious task – both for the tenant and the owner. One major criticism that our govt has received is its stance on protecting property rights. Any growing economy must have an efficient framework of protecting people's property rights – both intellectual as well as physical property.
Working in this direction, the government has finally passed the Model Tenancy Act (MTA). With this, it aims to streamline the process of renting property and hence tackle the problem of acute vacancy in properties across urban markets. This might be a game-changer for private housing. Okay, so why should you care? Click below to find out!
Quote of the week
"Money is always eager and ready to work for anyone who is ready to employ it."
Money is always eager and ready to work for anyone who is ready to employ it.
Click To Tweet
Aaaand that's a wrap for this week. Take care, and happy investing! 🙂