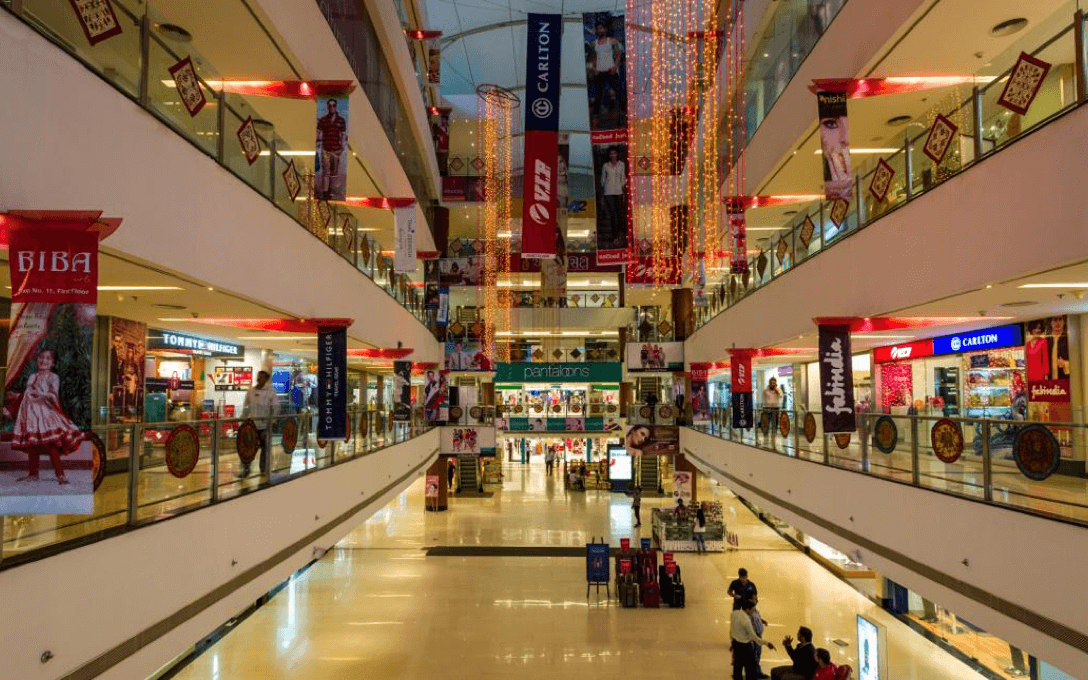 Reading Time: 2 minutes
IMF forecasts 7.3% growth in 2018
Last week, the International Monetary Fund forecasted a growth rate of 7.3% for India in the current year of 2018 and that of 7.4% in 2019. According to the world body, the acceleration is due to strengthening investments and robust private consumption.
According to a report by Deloitte and FICCI, robust demand outlook from households presents an excellent opportunity for companies and provides major boost to India's consumption story. Higher disposable incomes have been a driving factor for this robust growth. With per capita income expected to increase 10.2% to Rs 2,66,500 by 2025, discretionary spending is also expected to increase to 45% in 2025, from 35% presently.
You can benefit from the growing consumption trend by buying The Great Indian Middle Class smallcase. The smallcase consists of consumer companies expected to benefit from India's growing middle class. It has gained 10.46% over the previous year compared to Nifty return of 2.36%.

Steel demand at high levels
According to a report by Crisil, elevated pellet prices and growth in domestic demand have led to a rise in prices of iron ore in India. According to a government report, finished steel demand rose by 6.8% in the September quarter, compared to year ago. During both August and September, steel demand was seen at higher levels. Demand during the April-September period grew by 7.8% compared to 4.3% a year ago. A Macquarie Research report stated that domestic steel prices are trading at a discount of 6-7% to the landed import price, leaving room for price hikes in the near future.
In related news, Bloomberg has said that ferrous companies will post strong September quarter numbers due to a combination of volume and price uptick. Strong commodity prices are expected to aid non-ferrous players as well during the quarter.
You can gain exposure to the metal sector stocks by buying the smallcase Metal Tracker.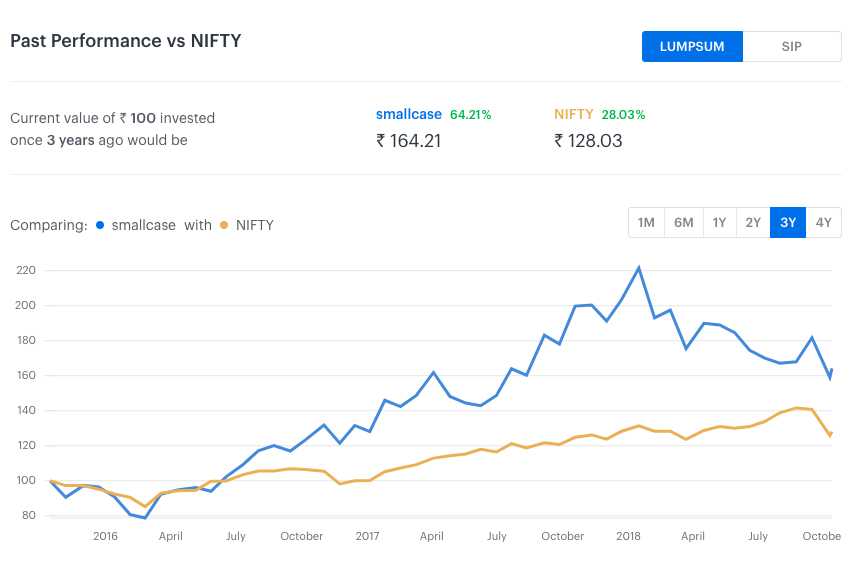 Rupee recovers, so do markets
Amidst marginal drop in crude oil prices and recovery in Rupee towards the end of the week, benchmark indices closed in the green this week. Nifty closed up 1.51% to end at 10,472.5 and Sensex closed up 1.04% at 34,733.6.
After ending Tuesday at a record low of 74.39/$, the Rupee staged a recovery on Friday, ending at 73.57/$. Brent crude prices hit $84.75/barrel mid-week but dropped to $80.79 on Friday. Industrial production for the month of August 2018 grew by 4.3% compared to the same period a year ago. Consumer price inflation for September 2018 stood at 3.77% compared to analyst estimates of 4.1%.