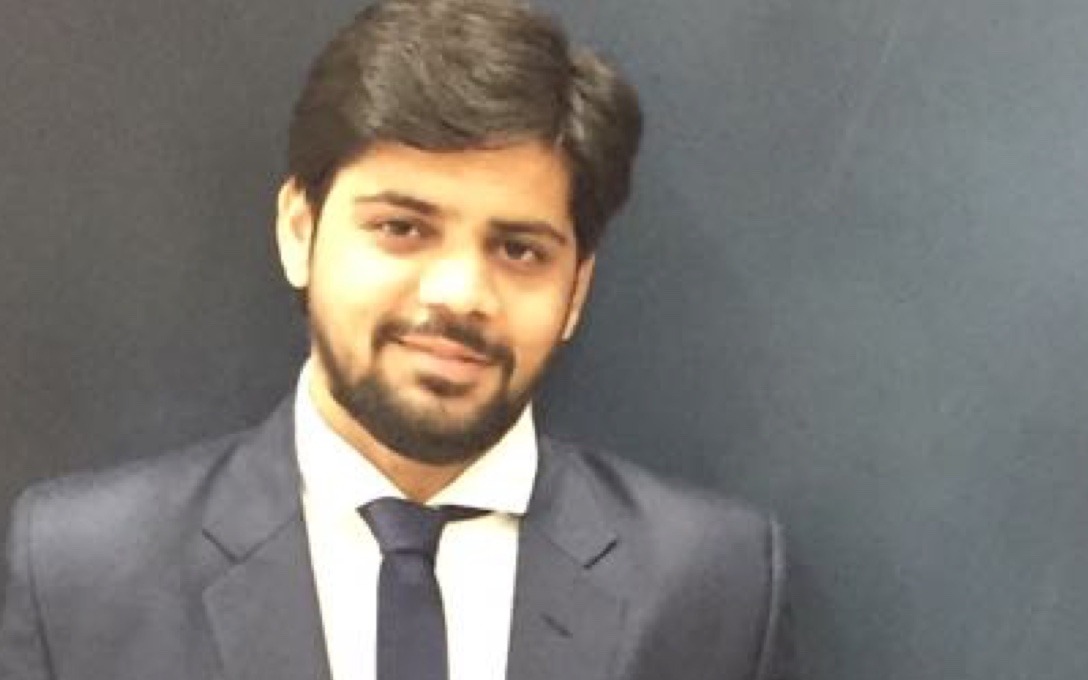 Reading Time: 2 minutes
Much like the story of the broader market indices has been in recent times, it was the same in October 2016 as well. Nifty and Sensex were at record highs during that time. It was in the beginning of the month when Nifty had breached the 8,800 mark for the first time ever. The small-cap and mid-cap indices of Nifty were at record highs as well.
Naturally, the word on the street was that anyone with long-term goals should be investing in equities. Sumeet Jain had long-term goals and this is where his investment journey began. At the young age of 24, Sumeet understood the importance of planning his finances and saving for his future. "Once I started working, I realised that I had some surplus money at the end of every month after meeting my expenses," he says. "I decided to invest this money so that I would have enough wealth for my goals."
The need to invest in stocks
At 24, Sumeet felt that he was too young to have concrete goals but he wished to invest for his wedding and the family he would one day have. He also wanted to buy a car in a few years and make the down payment for a house of his own. He knew he had to invest in the stock markets to be able to earn meaningful, inflation-beating and tax-efficient returns.
However, the roadblock he faced was in picking quality stocks that would hold him in good stead over the long-term. "I had started working at that time and had no time to spare to do any kind of research on stocks to invest in," says Sumeet. "Even if I could find the time, I had very little understanding of how to go about selecting a stock. This is where smallcases came to my rescue."
Enter smallcases
Now 26, and working as an Application Developer in Mumbai, Sumeet started investing in smallcases in October 2016 and hasn't looked back since. Sumeet began by investing in the Banking Privately and Growth at a Fair Price smallcases. "The returns that I got were almost too good to be true," he recalls. The returns not only impressed Sumeet, but also gave him the confidence to invest more in smallcases.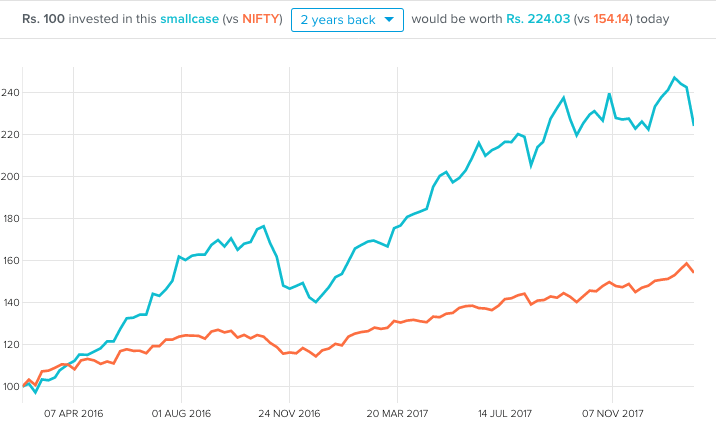 Sumeet says that he likes that there is a smallcase for every need. "I didn't have to do any research," he says. "I had to just pick an idea or theme that I could believe in." The stocks in every smallcase go through stringent quality filters and the aim is to solve this very problem that a lot of investors like Sumeet have. All he had to do was choose a smallcase that he could understand and relate to. The fundamental and technical analysis for the stock selection was taken care of by the smallcase team.
"What I like most about smallcase is that I don't have to bother about managing my portfolio," says Sumeet, "smallcase helps me do that."
You're welcome, Sumeet!
(smallcase Stories are features where users talk about their investing experience with smallcase. If you have a great story to share, write to us at blog@smallcase.com)