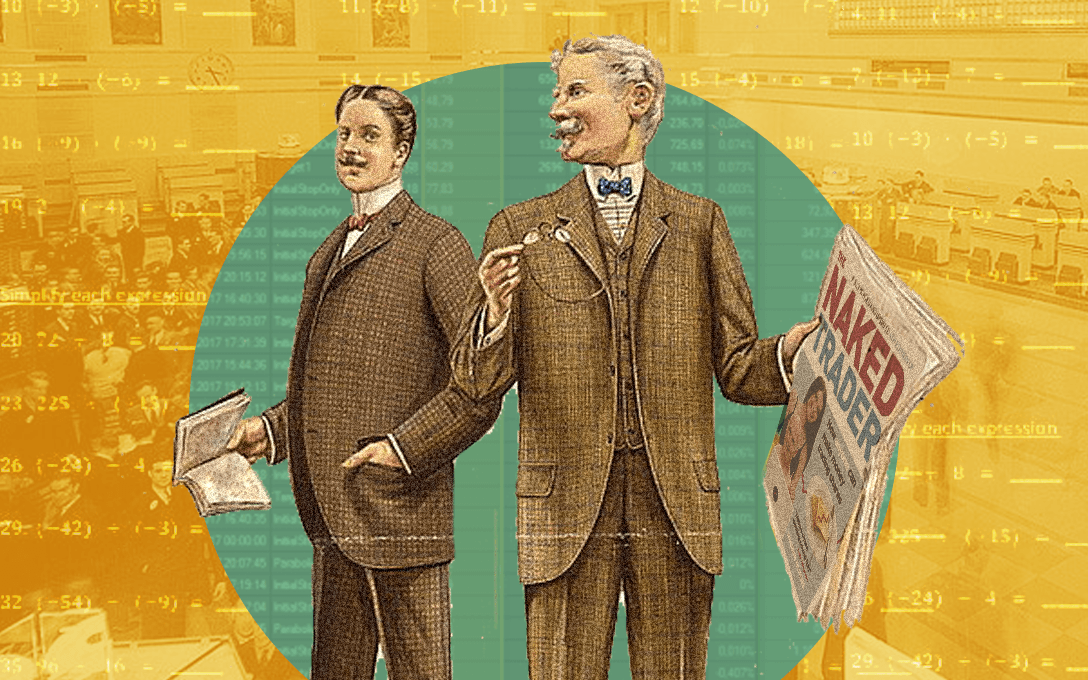 Reading Time: 2 minutes
Disclaimer: The Naked Trader is not about a promiscuous trader. Nor is there a controversial Netflix series based on this story. Instead, this plot is set in the relatively less exciting world of finance, and discusses an interesting investment strategy of a self-taught investor who has made millions over the last 20 years.
The Naked Trader is a book by UK based investor Robbie Burns. A journalist turned investor, Robbie gained initial popularity in the early 2000s when he became one of the few retail investors to make more than £2 million in gains from investing in stocks
"Stock market investment is easier than you think, simplicity is the key"
says Robbie, who also maintains an online trading/investing journal on his website that details his investment rationale, performance, etc. It's no surprise that over the years, both Robbie and his unique investment style have come to be known as 'The Naked Trader'.
In his book of the same name, Robbie lists out his success mantra: a rules-based investment strategy based on fundamentals, without relying on many technical indicators.
This strategy looks for profitable & growing companies that aren't debt laden, with a good P/E ratio to gain from in the long-term.
He also has a ruthless view on losing positions, insisting they are cut early on. The strategy aligns with what fundamental stock gurus also advocate – and it's no wonder that it has resulted in great profits over the long-term and the many people around the world continue to replicate his investment style.
As simple as Robbie's "Naked Trader" style of investing is, identifying and managing stocks that meet all his criteria still needs an understanding of  the stock market & time to execute. The latter especially, is something that many investors don't always have – which is why we've created The Naked Trader smallcase that's based on Robbie Burns' ideology.
The Naked Trader smallcase has been adapted to the Indian stock market conditions, and uses the following broad methodology to screen for stocks:
Current stock price has increased over the previous 1 year

Current stock price is at least 5% higher than its 52-week low

P/E ratio is less than 20

Earnings & Dividends per share (EPS & DPS) and sales growth for most recent year is positive

Price to profit before tax is less than 15

Net debt is less than 3 times the operating profit for the most recent financial year

From the shortlisted stocks, 15 companies with the lowest P/E ratio are selected
Due to its aggressive criteria, the Naked Trader smallcase can include a mix of large-cap, midcap, and smallcap stocks – currently, the portfolio predominantly includes midcap/smallcap names like Gujarat State Petronet, NIIT Technologies, and Vaibhav Global. 
To ensure that only stocks that meet the criteria remain in the portfolio as well as to eliminate losing stocks, this smallcase is rebalanced every 3 months. This high-risk and high-returns strategy has a historical CAGR of ~32%, and requires a minimum investment of approximately ₹10,000.
If you're investing to outperform the markets in the long-term, you can consider this smallcase. Happy investing!