Uncategorized
The Good Bad and Ugly weekly review : 27 Jan 2023
Absolute Carnage on the last trading day of the week to end what was a very stressful period for investors...
Introducing WeekendInvesting Loyalty Discounts
We have been very vocal about stressing on the importance of staying invested for long periods as your chances of...
Mi MT Allcap – Flexible Allcap Core Strategy for Long Term Wealth Creation
Mi MT Allcap is an absolute momentum strategy which aims to generate market beating returns aiding gradual wealth creation for its...
Mi ST ATH – Ideal Alpha Booster for your Equities Portfolio
MI ST ATH is an absolute momentum strategy which chases stocks near their All time highs. It is a well-researched...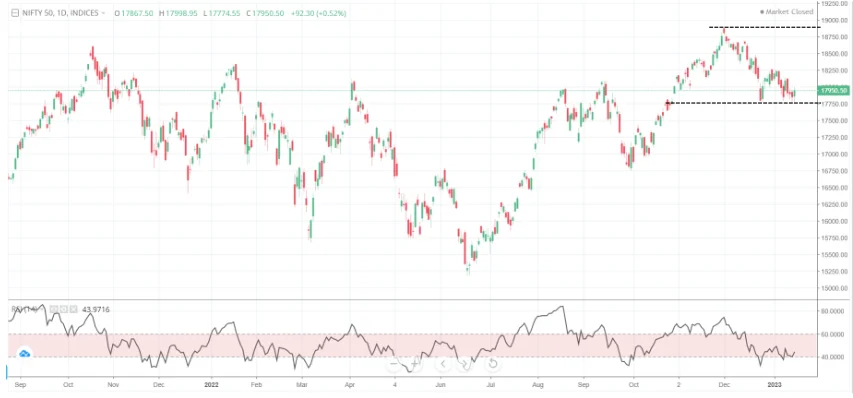 The Good Bad and Ugly weekly review : 13 Jan 2023
Nifty continues to remain volatile as buyers and sellers continue to battle it out. Every time Nifty takes support from...
Musings with Analyst – December, 2022
Reading Time: 3 minutes In this edition of Musings with Analyst, we talk to you about how we select pure plays for our smallcases and the way we update it.
Making smalltalk
Investment insights, news & views delivered to your inbox every alternate Wednesday
The Good Bad and Ugly weekly review : 16 Dec 2022
Though Nifty hit a fresh All Time High, lack of strength on the demand side was clear as you can...
The Good Bad and Ugly weekly review : 09 Dec 2022
We witnessed some profit booking after a spirited run that began in October 2022 pulling all the way to a...
Mi India Top 10 – Core Portfolio for your Long Term Compounding Journey
Compounding can actually change your LIFE . . Humans are wired to think linearly when it comes to compounding. It...