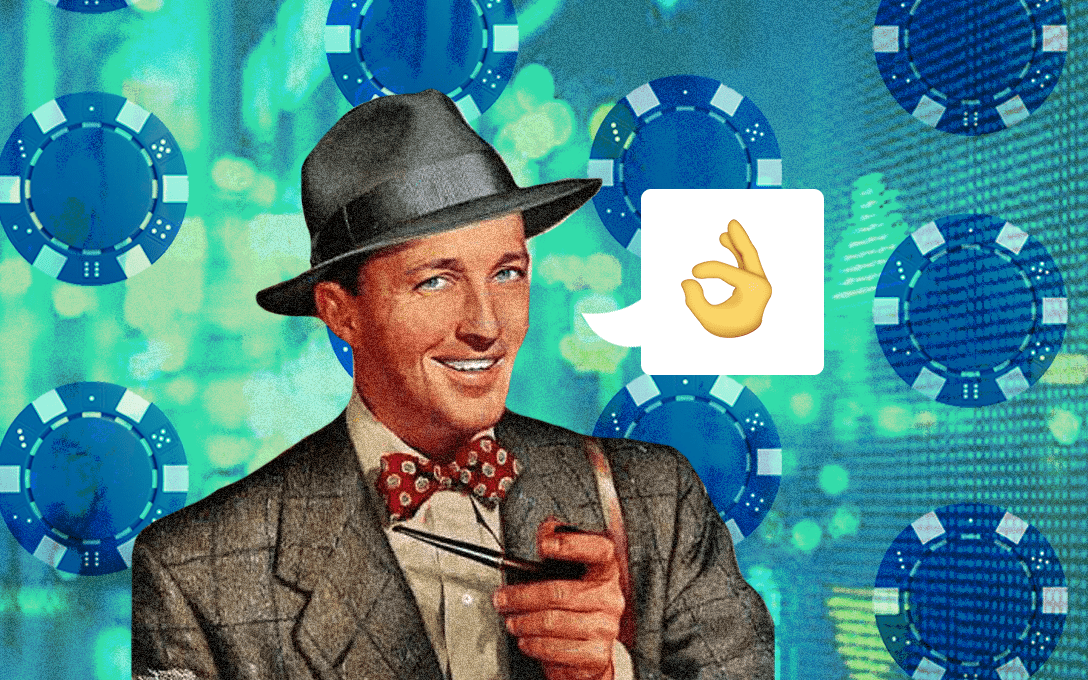 Reading Time: 3 minutes
Most people in the stock markets have heard the term "blue chip stocks". It is often used in the context of buying/recommending stocks of certain companies. But what exactly does the term refer to?
The first thing to note is that there is no objective definition of such stocks – the term has come as a reference to quality companies that are high in value, but there is no way to objectively measure it. Which means that what is a blue chip for you, might not be a blue chip for another.
So what does the term mean? Generally speaking, blue-chip stocks refer to high-quality stocks of well-established companies that have stable earnings & low debt. These are considered to be premium stocks due to these characteristics.
Origins of the phrase "Blue Chip Stocks"
Interestingly, the term has its origins in the game of poker! Most basic poker sets include chips of 3 colors – white, red, and blue – and blues traditionally are the highest in value.
Anecdotally, Oliver Gingold, an analyst/reporter working what became Dow Jones, is said to have coined this phrase when referring to certain expensive stocks in the early 20th century.
While the term was initially used to describe expensive stocks, over time it has become synonymous with high-quality stocks.
Why invest in Blue Chip Stocks?
Across the globe, such stocks are considered to have key characteristics that have become a defining trait:
Stable earnings:

These companies have matured & are in a position that generates regular cashflow over extended periods with a stable debt-to-equity ratio

Dividend payments:

Most of such stocks offer regular dividends to the shareholders which helps them earn a regular income

Competitive advantage:

Blue chips often have a competitive advantage due to their brand scale – which further enables cost efficiency, franchise value, goodwill, distribution control, etc.
Several parameters – like revenue growth, debt-to-equity ratio, RoE, etc. – can be considered to identify blue chip companies. Some of the generally accepted blue chip stocks in India are:
| S.no | Company | Industry | Market Cap (INR Crores) |
| --- | --- | --- | --- |
| 1 | Reliance Industries | Oil & Gas | 811,718.81 |
| 2 | Tata Consultancy Services | Computer Software | 790,852.60 |
| 3 | HDFC Bank | Private Banks | 654,207.93 |
| 4 | Housing Development Finance Corporation | Housing Financing | 389,539.64 |
| 5 | Hindustan Unilever | Cosmetics & Toiletries | 370,873.71 |
| 6 | ITC | Tobacco Prod. | 337,419.87 |
| 7 | State Bank of India | Public Banks | 324,498.88 |
| 8 | Infosys | Computer Software | 316,988.98 |
| 9 | Kotak Mahindra Bank | Private Banks | 283,296.06 |
| 10 | ICICI Bank | Private Banks | 275,570.85 |
You can invest in such stocks via multiple ways:
You can screen for such stocks based on commonly used definitions of blue chips & invest in them
Large-cap mutual funds often primarily consist of stocks that are generally accepted to be blue chips. However, it's not always certain these funds will invest in blue chips stocks. It largely depends on the defined objective of the mutual fund
There are 3 smallcases that have a defined objective to invest in quality & dividend-paying companies, and as such primarily invest in stocks considered to be blue chips. These are Quality Smart Beta, Dividend Smart Beta, and Dividend Aristocrats. The Top-100 smallcase, which invests in the 100 largest stocks, can also be considered for this purpose.
Things to keep in mind
The main thing to remember is that there is no objective definition of blue-chip stocks. This means that what is blue-chip for some might not be blue-chip to others or yourself. Unlike large/mid/small-caps that are objectively defined based on their relative size, there is no such measure of blue chips.
Also, while such stocks usually tend to be low-risk and quality companies that are likely to give steady returns in the long term – ultimately these are equity investments & come with inherent investment risks.
As an investor, you should evaluate if these investments suit your risk profile & help you meet your financial goals before making any investments.
Happy investing!
[cta color="blue" title="Find and invest in trending themes" url="https://www.smallcase.com/discover/explore?utm_source=smalltalk&utm_medium=cta-button&utm_content=article-05&utm_campaign=ttlg" button_text="Start Exploring"]50+ professionally-managed stock/ETF portfolios[/cta]