Reading Time:
4
minutes
Happy 2023, dear investor! Let this year be all yours 🏆
This morning you could've woken up one of two ways – either with a headache (in which case, don't forget to hydrate :P) or with a mission to accomplish all your new year resolutions within a single day.
But no matter what, soon, you'll be questioning your life choices when people ask you the inevitable question – "So, what are your New Year's Resolutions?" After a moment of timorous thought, you return to that one resolution you never fulfilled and have been guilt-tripping on for ages now.
"Yes, I will focus more on my financial goals this year."
The trick behind following through with resolutions is making them as simple to execute as possible. Let us help you out here – check out the collection below to see what others chose to invest in, in 2022. Psst, there's also a FLAT 30% off on subscriptions to these trendsetters from last year! Hurry, the offer ends on 10th January 2023.
So, what can we do differently this year to take a larger step towards achieving our financial goals? Read on to find out!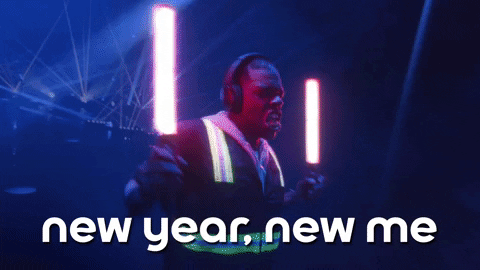 Are resolutions meant to be broken?
New Year's resolutions are inherently appealing, awakening a sense of zest to seize an opportunity. When the air of motivation clears, regret seeps through. When it comes to resolutions, we tend to rush into them and stop working on them altogether. Can this be tackled? And does this hamper the growth of the individual in different aspects of life?
Resolutions can be coined as habits we want to incorporate or change in our life. These resolutions mostly challenge us to step out of our comfort zone, which makes one relapse as fast as the habit even started.
Tackling the failure curve
Why is it so difficult to maintain a new, healthier behaviour? Habits are formed out of repetition, which is fundamentally a part of the formation process. It's important to remember that relapse is a part of the process, and sticking to the behaviour despite setbacks forms a habit.
Stepping out of your comfort zone requires activation energy. And most times, it is what stops us from realising our yearly financial resolutions. Here's how you can do things differently this year –
Share on Twitter
Good habits should not have an expiration date
The good thing about New Year's resolutions is that you get a fresh crack at them every year. When tackling your investing goals, there's no bad time to start. Let's look at some steps to get you going or make you invest strongly. Don't worry; if you're an amateur or pro at investing, it doesn't hurt to brush up on the basics.
Calculate your net worth: Get a clear picture of your finances and your financial goals. It'll help you save and prioritise your spending. Doing this will help you understand your savings and debt and correct any mistakes which might stop you from reaching your financial goals.
Set aside a fund: Segregate your spending and savings to cater to your needs and wants. Understanding where your money is going is always a good idea to understand how much you can invest.
Rebalance your portfolio: The stock market has its share of ups and downs. (Get it?) Not every sector performs the best, and some outperform. New Year's is a good time to look back and balance your portfolio to lock in gains from sectors with the best returns.
This year, I plan on taking a bigger step towards my financial goals. How? By simply sticking to my new year's resolution around personal finance! Read here to find out how you, too, can stick to your financial resolutions this year.
Tweet this
After doing the steps, set realistic targets to avoid relapsing. Transfer your money to a designated savings or investment account that's not easily accessible. Try to eliminate the temptation to give up, and remind yourself that a good action takes repetition to become a habit.
Stressing out? This new year, start investing from your bed…
Yes, go on! Get comfy in the sheets, cuddle that pillow, and light that aromatic candle. Dim the lights and indulge in the comfort of your bed.
Okay, all set?
Investing in itself can seem hectic and arduous, but it doesn't have to be!
Investing in smallcases will ensure there's an expert taking care of all your investing needs – and in the time you save, do your own thing – maybe follow through with your other resolutions for 2023?
To make things even simpler, we've curated a collection of trending smallcases from 2022, built by the most popular Managers on our platform. Check it out below and get FLAT 30% off on subscriptions.
---
Say hello to the co-sponsors of Shark Tank Season 2!
Did we mention we have an exciting announcement to make? Well, here you go – this year, we'll be joining the Sharks in their conquest to find and invest in the best budding businesses out there! We're happy to announce that smallcase is a proud co-sponsor for Shark Tank Season 2. Don't forget to join in tomorrow, only on Sony Liv.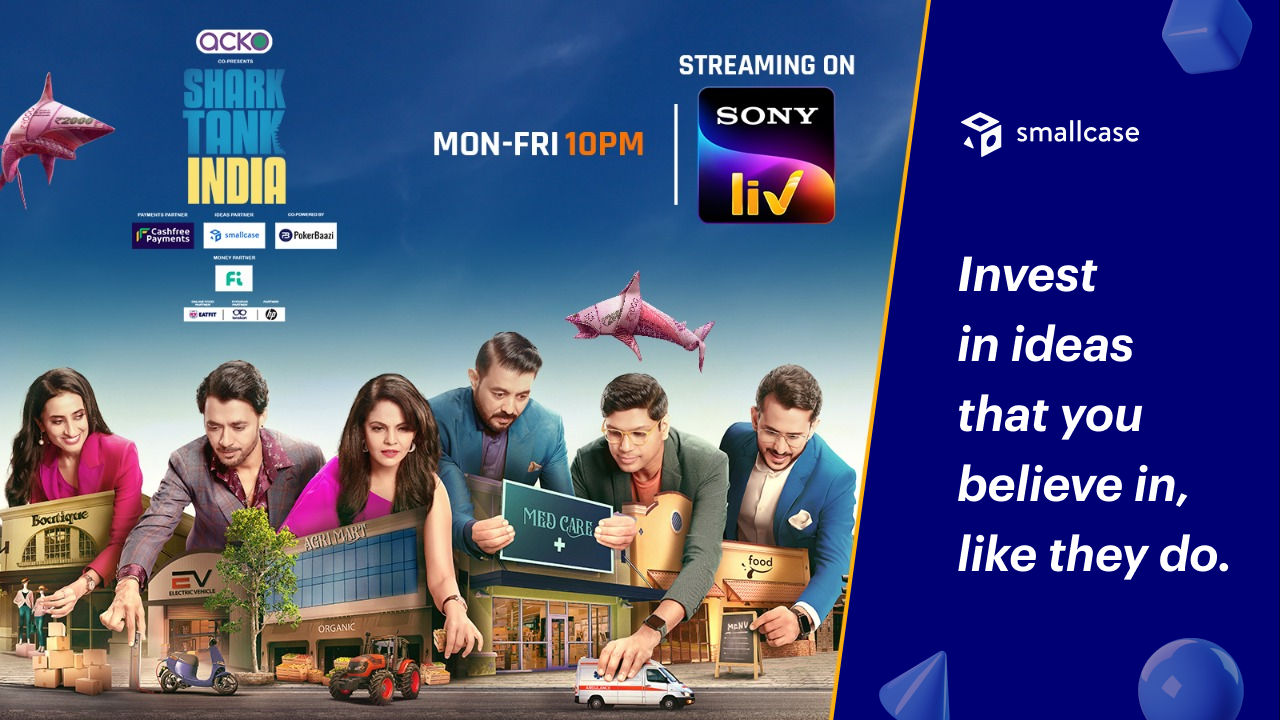 ---
This week, we've been…
Reading Bluets by Maggie Nelson: A lyrical, philosophical, and often explicit exploration of personal suffering and the limitations of vision and love, as refracted through the color blue.
Watching Panic: Every summer in a small Texas town, graduating seniors compete in a series of challenges, which they believe is their only chance to escape their circumstances and improve their lives. Based on the book of the same title.
---
If you don't have a financial resolution for 2023 yet, get some pen and paper, and make one right away! This time, let smallcase help you achieve those financial goals you've always wanted to achieve.
We hope, that in 2023, good health and healthy finances will be your best friends! We have something exciting in store for you next week. Don't forget to check your inbox.
See you next week! 👋🏽