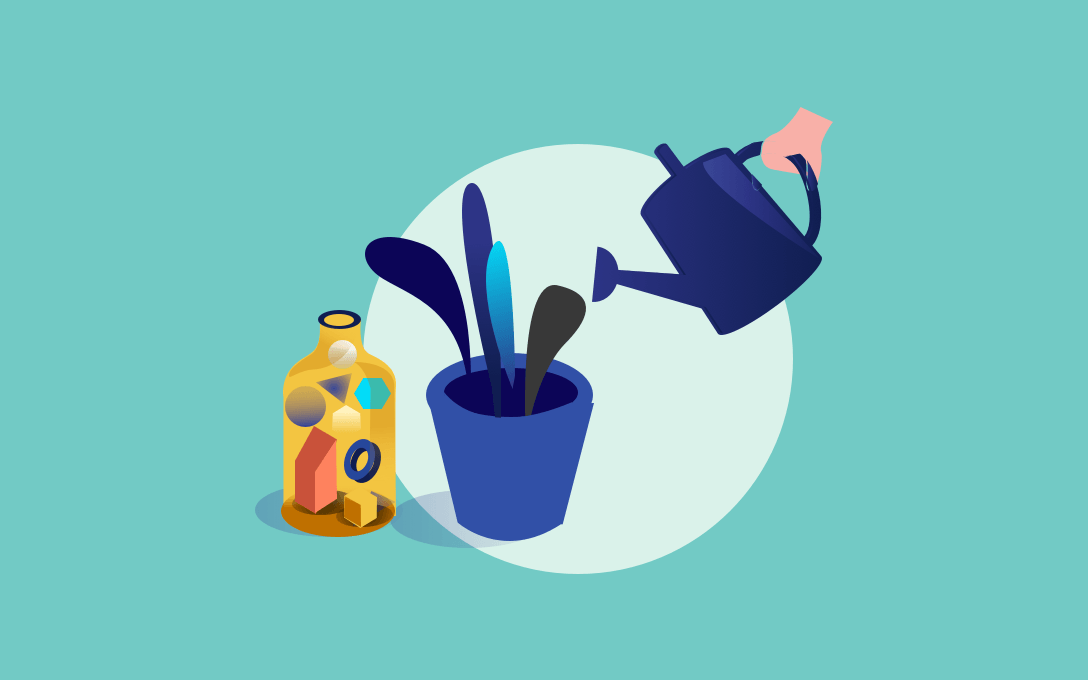 Reading Time: 4 minutes
Just a few weeks back, Nifty had crossed the 11,000 mark, and Sensex the 36,000 mark, for the first time ever. 2017 had been a great year for the equity markets and 2018 had started on a major high as well. At that time, the question on everyone's mind was–When are the markets going to crash? If not a crash, a correction at least?
Well, here you are! Since Budget Day, when the Finance Minister announced the LTCG tax, the markets have been down by quite a bit. The markets did recover from their lows, but the crash and correction that everybody had been asking for has happened.
So, what should an investor do now? I am sure you have heard and read enough about how you should invest at a low. But is investing in equities a good option? Well, not investing in equities is also not a good option. At market highs as well as at market lows, equity remains the best long-term investment option.
Equity outperforms other asset classes
If you don't invest in equities, where else would you invest? The other options in front of you are gold, real estate, provident fund and fixed deposits. You cannot leave your money in a bank account, because that is as good as leaving it under your pillow.
So, let's see how these asset classes have performed over different periods of time.
The chart below shows annualised returns generated by these asset classes over the last two decades. As you can see, equities beat everything else by a wide margin.
If you had Rs 100 in these asset classes in 1996, here's how much your money would have grown to. Again, equities would have given you the highest growth.
Both of the charts above show the performance of these asset classes with one base period. But to make sure there are no biases, we decided to check the annual returns of the asset classes over different holding periods and entry points. And as the graph below shows, no matter what holding period or entry point you consider, equities do the best in long term.
Growth prospects of Indian economy
The data from the past shows that equity is the asset class that your money should be invested in. But we are investing for the future, not the past. So, how does the future of the Indian economy look?
The International Monetary Fund (IMF) seems to think its bright. It's projected growth rate for 2018 is 7.4%, which is higher than the 2017 growth rate of 6.7%. The country's growth rate is expected to get better according to the IMF, going from 7.8% in 2019 to 8.2% in 2022. Back home, economists and experts believe that as the effects of demonetisation and GST wear off further, corporate earnings of India Inc will also see a revival in 2018.
Overall, the Indian economy and Indian companies are poised to do well in the coming years and this is where your investable money should be.
But what if the markets crash further
We have established equities as the most rewarding investment avenue, but the question still remains–Is the market crash behind us now?
If the markets hadn't crashed, we would have had nothing to worry about. Our investments would have grown from strength to strength and we'd all make merry. But a crash or correction has come, and is it really such a bad thing? Not really.
Falling markets provide good buying opportunities for a long-term investor to invest at a low. Buying low and selling high is the best way to make profits from equity investments, which is why long-term investors should welcome a fall, albeit grudgingly.
That said, you shouldn't take the market volatility lightly. You shouldn't be blind to the possibility of a further downside and you should take precautionary steps to protect your investments as much as you can.
Insulate your investments
Here are a few steps that you can take to protect your investments:
Invest systematically. A lump-sum investment in any market situation is a big no-no. You should spread your investments over time and put in small amounts of money every month. This way, in the event of a further crash, only a part of your investments will be made at a high. The investments that follow will be at a low.
Don't follow tips. Invest in sectors, themes and ideas that you believe in or are aware about. Don't fall for tips that come from people around you.
Diversify. All your eggs should never be in the same basket, no matter where the markets are. A winning portfolio of stocks would be diversified across sectors as well as market caps. Diversification ensures that your entire portfolio doesn't bear the brunt of one poorly performing stock or sector.
Essentially, the gist of this entire article is that you should follow the basics. If you ignore the noise around market highs and lows, invest in good companies and have a long-term view, you are pretty much taken care of. Apart from a periodic check and rebalance, there is little else you need to do to build wealth by investing in equities.