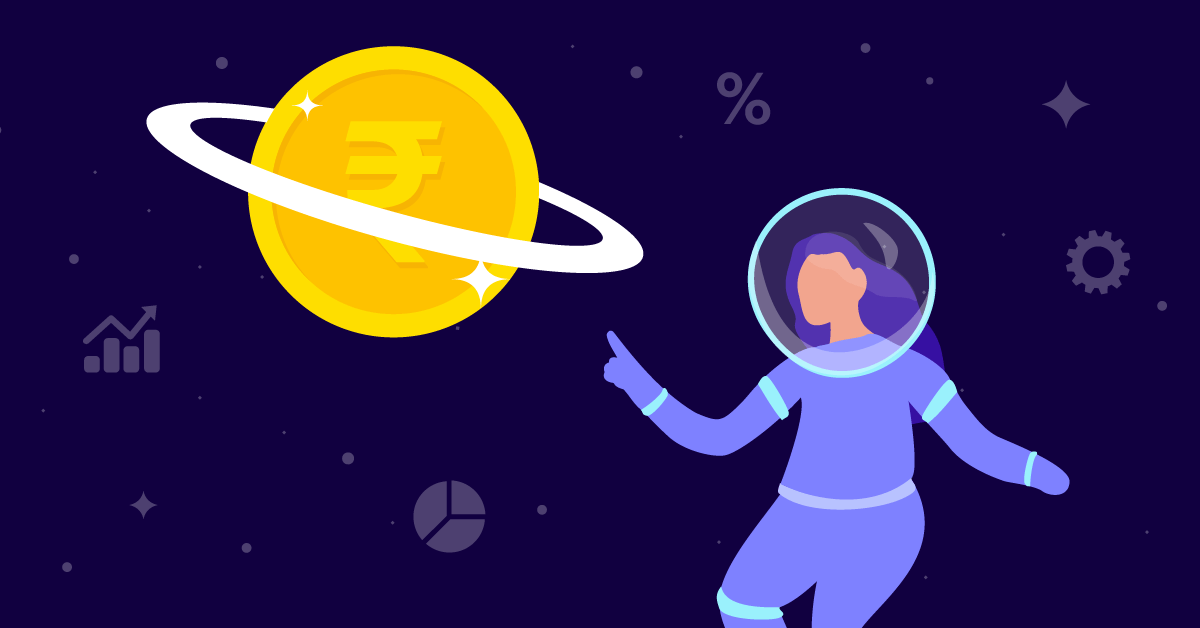 Reading Time: 6 minutes
International women's day is an opportunity to discuss important topics around women's participation in today's changing world. This year, with the theme being Break the Bias, we brought together 3 accomplished women from across the financial services sector to talk about why the representation of women in financial matters and what biases they face, how to tackle them, and a lot more.
On the eve of International Women's Day 2022, we organised a Twitter Space moderated by Senior Journalist – Mitali Mukherjee. The panel was complete with Radhika Gupta, MD & CEO, Edelweiss AMC, Kanika Agarwal, CFA, Co-Founder, Upside AI and Dipika Jaikishan, Co-Founder & COO, Basis.
The discussion began with striking numbers.
On how much ground has been covered in the last 5 years when it comes to women's progress in the financial sector, Radhika Gupta had to say that of all the mutual fund houses, with 200 leadership positions available, less than 10 are held by women. And yet the industry is a flag bearer for women's leadership.
Today we have a female finance minister, SEBI chief & at some point, half of the Indian banks were run by women. So if there's one industry that's made progress in women's leadership, it's finance. But it's by chance and not organised. And that's what we need to solve.

Radhika Gupta, MD & CEO, Edelweiss AMC
Radhika believes that change will truly happen when corporates see that diversity is essential to build better products, businesses and improve the bottom line.
When it comes to why so few women-backed companies are funded, Kanika thinks it starts early. In school and college, boys and girls pursue STEM almost equally but begin to drop off after their first job. 50% of women still occupy entry jobs but at the C-suite, it is sub 5%. Many women miss their mid-career phase. On the VC decision-making side, only 10% of women are present. She also adds that finance sees even fewer women because they tend to prefer more creative fields. Dipika added that this could be a factor of fewer women founders and the need for encouraging more women to startup.
Speaking on the role of technology, Dipika believes that prior to covid, our mobiles were a source of distraction whereas now people are using it to pick up new skills like learning about personal finance. Technology has made acquiring knowledge simple and accessible. For a woman who is juggling work and home, technology can help gain skills in the little time she has in a day.
Dipika also believes it is important to be conscious of the language we use to communicate about a topic such as this.
How do we talk about personal finance without making it personal? It is intimidating for women to participate in this, so the more we make it about 'my' money and finances, the more women will feel responsible for it and take charge of it.

Dipika Jaikishan, Co-founder & COO, Basis
Kanika sees the same trends in the VC and startup space where there is unconscious bias. But on the other hand, she sees 'mom guilt' affect both men and women! She feels the first step to solve this is to encourage women to apply for jobs and give them confidence even when they aren't fully qualified for it. "It is important to take that leap of faith, what are we waiting for?"
On mentorship being a gender agnostic term and what mentors should do, Radhika Gupta says the onus most often falls on men to mentor young female employees because of the law of numbers. "It's as simple as recognising women are different and bring different things to the table." Mentors can also recognise 3-5 different high potential women and play an active part in their journey because most women don't put their hands up and ask for opportunities. Thirdly, connecting women to networks. "I believe in sisterhood. When you see other stories and struggles, it prevents you from dropping out and giving up", she says.
Dipika agrees. She feels it is important to start with our own teams when it comes to supporting women employees. "We need to find ways to help women speak up!"
Kanika adds that women should recognise and push back on microaggressions and subconscious biases in others and ourselves.
I used to call people out on every small instance of hurling microaggressions and they got annoyed but they stopped! So it worked.

Kanika Agarwal, Co-founder, Upside AI
Radhika has been fighting the online trolling that women leaders receive and the underrepresentation at panels. But while she has come to realise that external biases cannot always be entirely controlled, we also need to be aware of internal ones. She spoke of her biases with pregnancy and how it could potentially change things in her life drastically, she has come to realise that it is something she carried with her and to be aware of those and fight them ourselves is equally as important. On the availability of gender-disaggregated data, it is important to note that women account holders may not always be making the decisions and hence may not show the full picture of women in investing.
"Women are getting more aspirational about their career and money, especially the younger generation. There is a long way to go but this is slowly & steadily changing", says Radhika.
Investment products have always been created with a one size fits all philosophy and if women-centric and inclusive products need to be created, Kanika doesn't think so. She says assets that women focus on and financial literacy for women should be the focus. "Women need and deserve the same kind of products"
Speaking of differentiated products for women, Dipika says they are needed because they face fundamentally different structural hurdles. They also tend to have career breaks affecting their wealth generation potential, they retire earlier, they live longer and their medical expenses are higher. Traditional financial planning does not factor in these income volatilities and behavioural differences.
However, Radhika is of the opinion that products need to think about how women use them and to communicate to them how it is beneficial for them in a language that they understand.
Finally, on what organisations should do to help gender parity, Kanika feels government policies have greatly helped with this and organisations are taking them further already. But also at an individual level, people should fight their biases. Dipika has to say that having more conversations on finance and normalising talking about money and investing when women come together can help too. "Companies need to give women a voice – it's simple. And not just from the top but across. The more stories that are told, the more women will come forward", says Radhika.