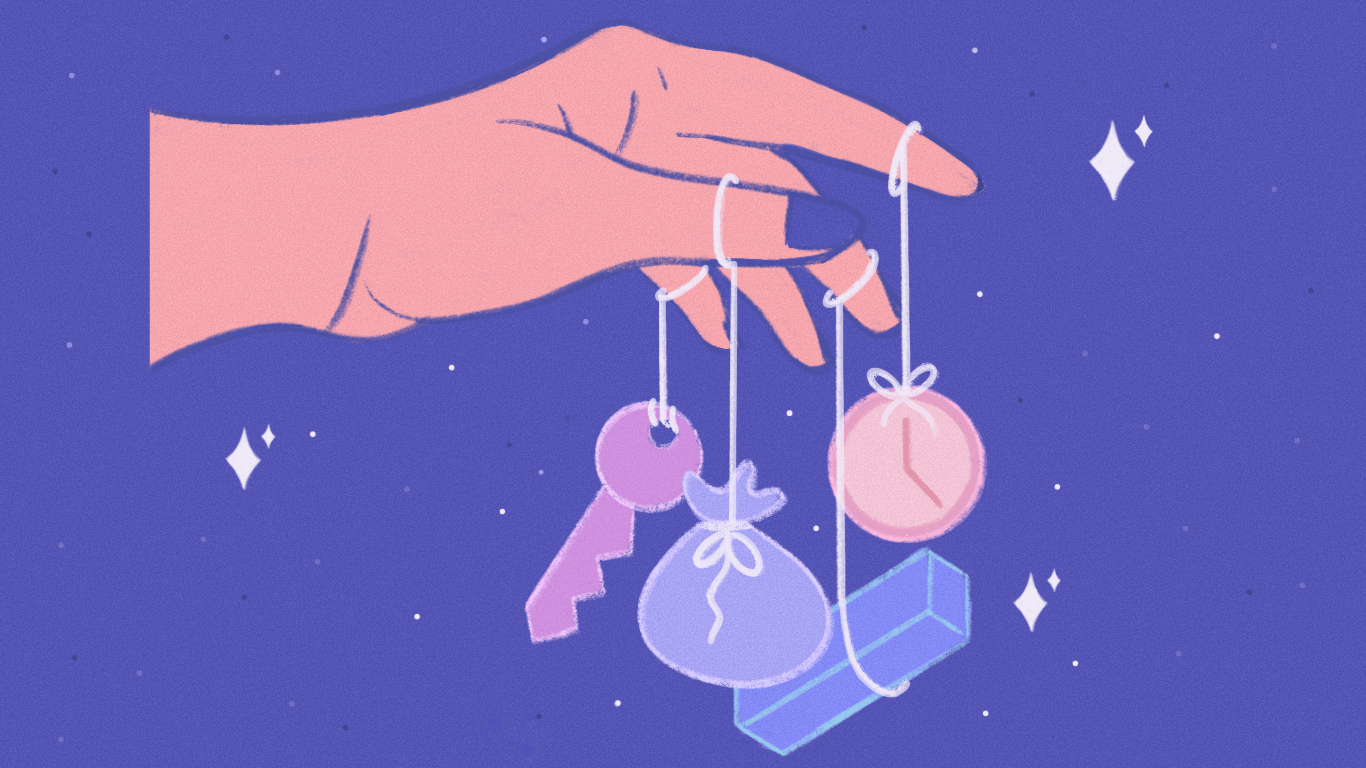 Reading Time: 4 minutes
"Women need to do xyz to learn to invest", "They need to have enough savings to buy whatever they want to"… Enough has been written about women and money in a third person perspective. While the tools and tips provided to women, by mostly non-women, may be right, they usually stem from a place of sympathy rather than empathy. It is time we changed this.
I am Soumya, a graphic designer by passion and profession. I stumbled upon the world of investing absolutely by chance when I applied to a job profile at smallcase. The website seemed good, and the designer in me judged the book (website) by its cover (landing page). After the hiring process was complete, I got in, and found myself surrounded with folks who were super knowledgeable about everything in finance and stock markets. I would hear jargons on a daily basis that meant very little to me. So, I thought to myself, "How do I keep up?"

It often happens that women aren't the ones taking charge of their finances because they've always relied on men for the same. I had to change that in my life, and working at a fintech firm just made that more obvious.
The first thing I was asked to do was read up about the economy and finance in general on the Tickertape learn modules. I tried to read, re-read, take notes, watch videos, and more, but still felt like an outsider. How was I to change this? Did I have to? To design for the company, I needed to know the ecosystem. It wasn't a requirement, yet it was so essential. I should know this stuff, right?
However, until this point, I hadn't started to earn. This was my first job. My bank account was only filled with whatever my father transferred into it. When I went to college, I would track every expense, every little 20 bucks spent on auto-rickshaw rides from campus to hostel and vice versa. But a lost argument with dad about savings had the teenager in me rebel and delete all money tracking apps. 

I decided I won't keep a track of any expense at all EVER (at least while in college). 3 years passed and I stopped caring about money altogether. All I cared about was having some cash in my wallet, and enough in my bank to live a lavish college life. I did do all of this. But boy, was this foolish!  When I actually got a job and had real money coming into my own 'salary' account, I was overwhelmed. I didn't know what to do with it, how to spend it, how to track my expenses, how much to save, and well, what to do with the saved money. Also what on earth is a credit score?
It was too much to comprehend, all at once. 
Like many others, I started tracking my expenses through an app again, and let the rest of the amount just sit in my bank account. But I was in a fintech company and it would be foolish to not understand money or take charge.
And so I took charge.
I was forced to open a demat account right after I joined, by my then colleague, Ravi. Several months after being in the system, I finally decided to buy my first smallcase. It felt scary, and exciting, and liberating all at the same time. In retrospect, it seems like a good decision that it was All Weather Investing that started it all for me!
Here are a few things that I have learnt (as a woman, a designer, a lavish spender) about money, finance and investing, at smallcase.
Save first, spend later – I still don't have a fixed number or percentage that I save each month. I definitely don't follow the 50-30-20 rule. But I do transfer a chunk to another account that I call my savings account, only keeping a decent amount for myself to actually live off of. 
Insurance – This could not be more emphasised in the age of a pandemic. DO invest in a good health insurance plan, if your company doesn't provide you one. Special mention of Plum here for making their services so simple and understandable. 
Invest in smallcases – I definitely neither have the talent, nor the knowledge to pick individual stocks that might work for me. I have left this to SEBI-registered professionals who make smallcases after tons of research and analysis.
Invest in tax savers – This is something I have started doing recently, and can only share my experiences with this when I have more information and experience. But from what everyone else seems to be doing, this might be a good practice.
Streaming services/ monthly subscriptions on credit card – If I leave it to myself to swipe my credit card, my credit score would be abysmal. So I did a smart thing and had recurring payments like iCloud, Netflix, etc. on my credit card. This lets me have some expenditure on credit each month without having to worry about a poor credit score from not using the card at all.
What I am doing currently towards building a solid foundation might not be enough, or even completely correct. I don't know it all, yet. We all start somewhere, we all start small. Hoping to learn, unlearn, and relearn as I go along this journey.
Note to self (or anyone in for some advice) – Face your finances fearlessly, and don't forget to have fun! 🙂

*Disclaimer: While this may work for me, it may not work as well for you so it's important to understand your finances & plan it out accordingly.