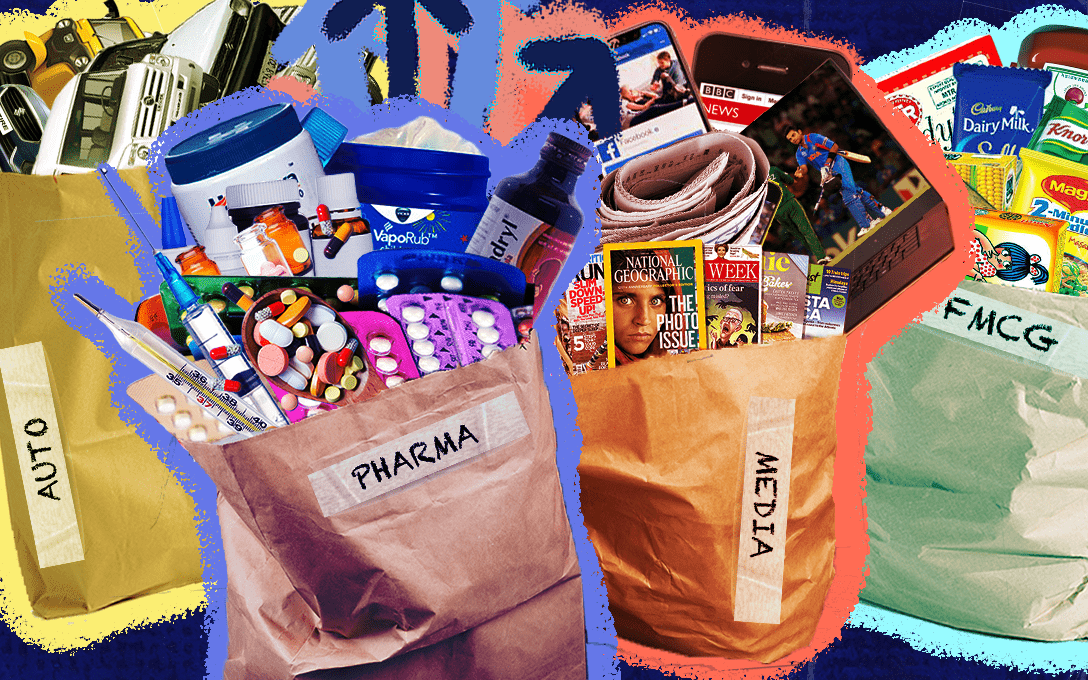 Reading Time: 1 minutes
Companies listed on stock exchanges can be classified into different groups based on sectors or conglomerates. For example, Maruti belongs to the auto sector, Sun Pharma belongs to pharma, Tata Motors belongs to the Tata Group, Bajaj Electricals Ltd belongs to the Bajaj group, and so on. Impact of macro factors like policy announcements, reforms and demographic changes are generally the same on companies belonging to the same sector or conglomerate.
For instance, if the government of India decides to lower the excise duty (tax on production) for pharma sector, it will lower cost of production for all pharmaceutical manufacturers. Similarly, all companies within a conglomerate will be equally affected by a merger or an acquisition. If investors want to take advantage of such announcements, they will, first, have to find out names of different related companies listed on the exchange, then screen good companies from the lot, and lastly invest in each one of them separately. Going forward, they will also have to manage their investments in different companies separately.
At smallcase, we believe that the process for taking larger exposures to sectors or conglomerates should be easy, simple and efficient. For this reason, we have smallcase Trackers. A smallcase Tracker consists of all the important stocks in a way that they represent the most influential companies of a conglomerate, or the total market-cap of stocks in the smallcase is more than 90% of a certain sector's market-cap. This means that whenever the Tata Group has important announcements working in their favour, the House of Tata smallcase will go up; or if auto stocks go up, the Auto Tracker smallcase will also give positive returns.


The smallcase platform has multiple Trackers across conglomerates like Tata, HDFC and Bajaj, and sectors like auto, FMCG and so on.