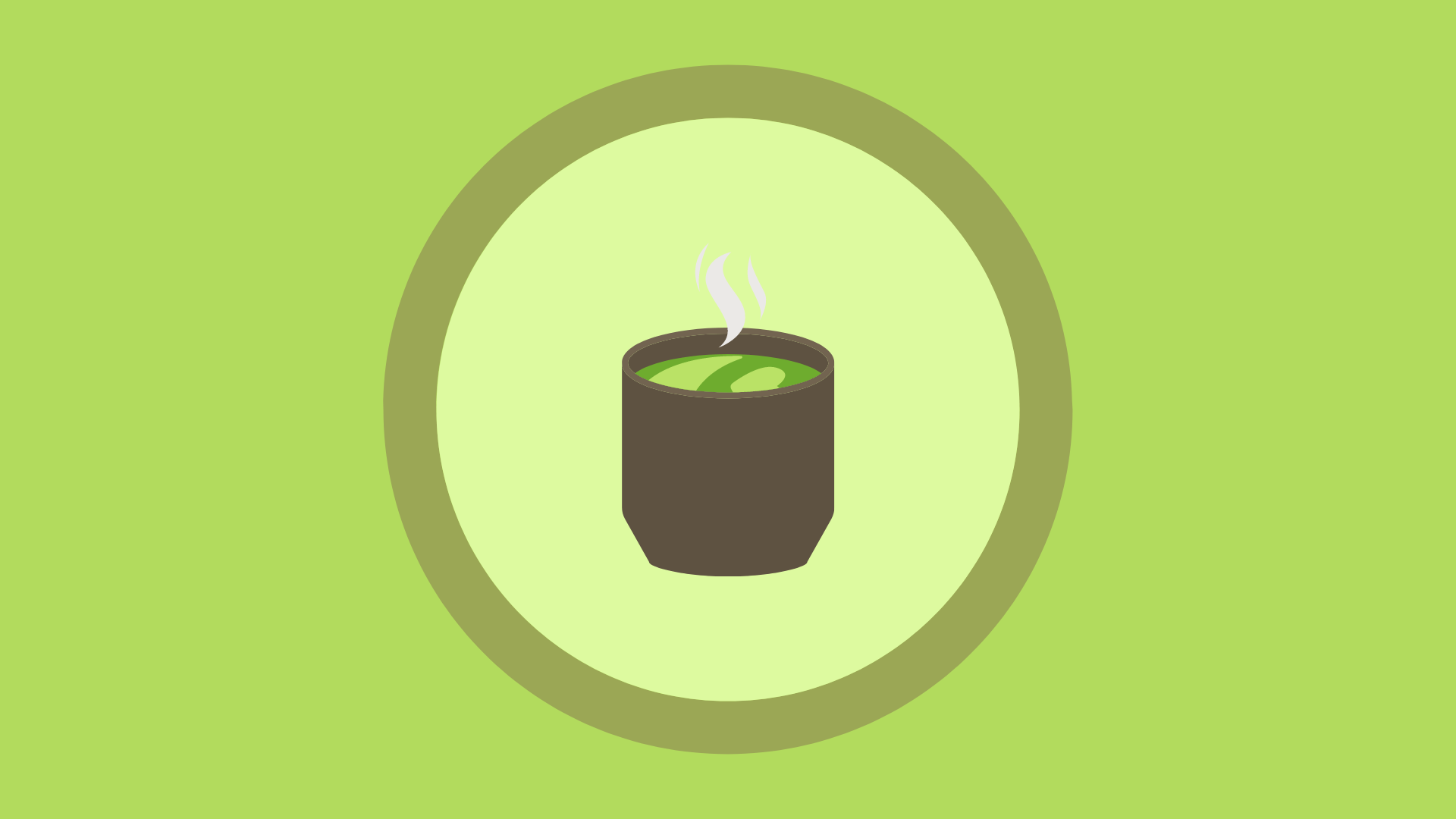 Reading Time: 3 minutes
Can you imagine an Indian street or alley without a chai stall and a group of uncles heatedly discussing politics?
Well, we hope you're reading this with a hot cup of tea in your hands because today's edition is all about India's favourite cup of warmth and comfort – chai!
In FY21, India, alone, consumed approximately 1 billion kilograms of tea! That's 80% of the whole production.
Click To Tweet
According to a 2018 report by the Tea Board of India, close to 88% of the total households in India have reported consumption of tea. From an overall population perspective, around 64% of Indians drink tea regularly.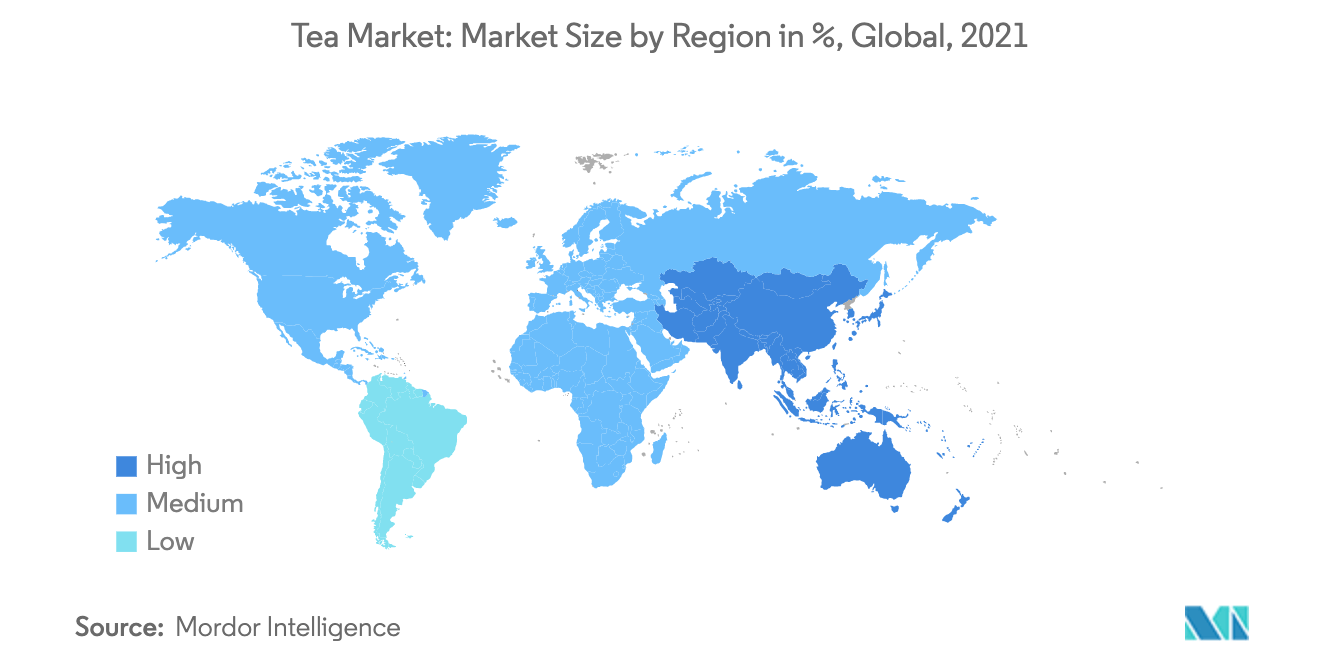 India produced tea amounting to over 1.2 billion kilograms just in the fiscal year 2022. This massive production capacity combined with quality (our tea is one of the finest in the world) is enabled by extremely favourable geographical conditions, heavy investment in tea processing units, research and innovation, and penetration.
The total area harvested for tea across India in 2019 was around 628 thousand hectares, up from around 622 thousand hectares in 2018. The below image from Statista indicates India's tea production over years.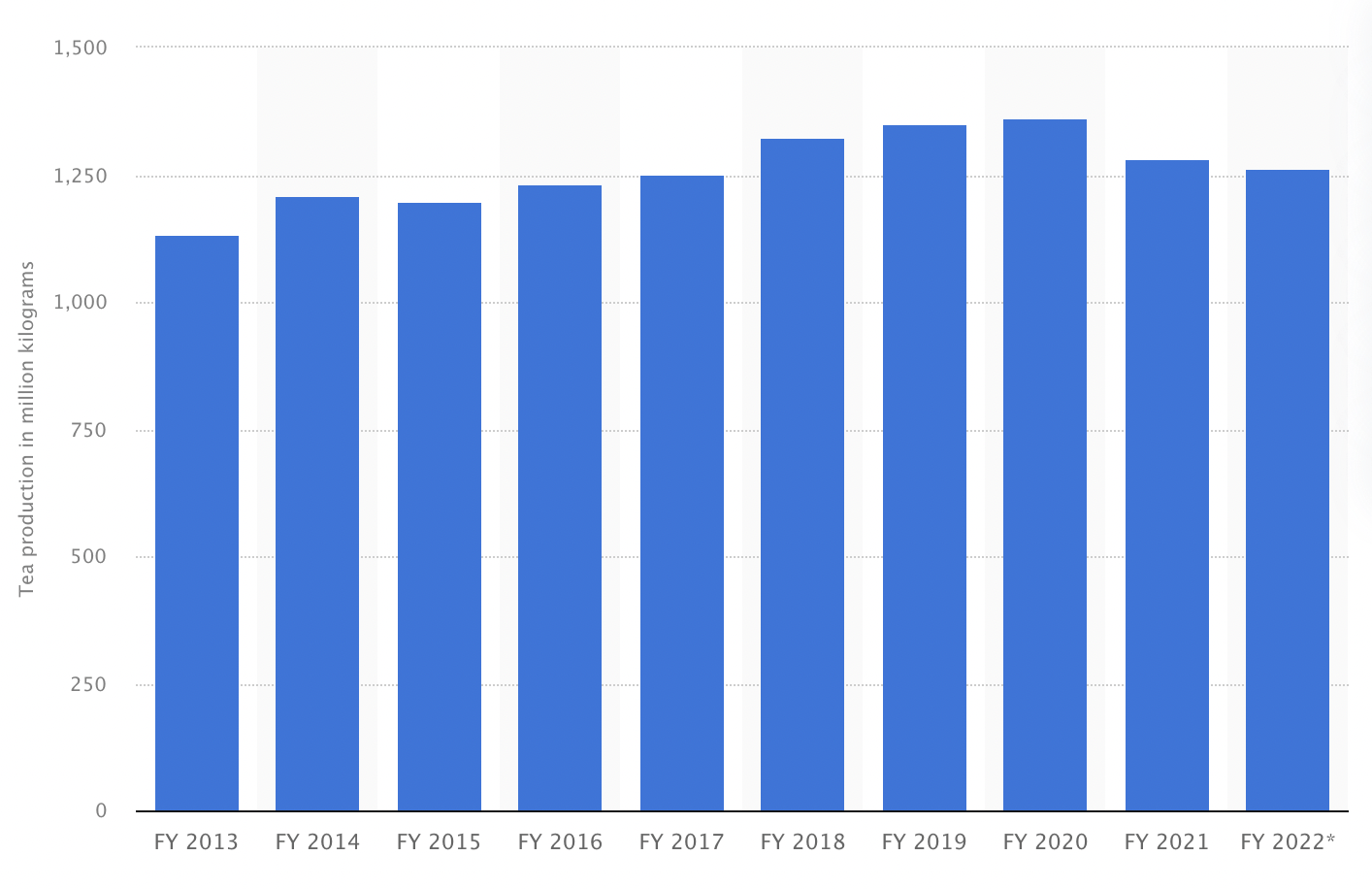 Do we have any left to export? 😂
Well, despite some of our 20 cups of chai per hour record, India does have some tea left to export.
In fact, India is one of the top five tea exporters in the world, accounting for around 10% of global exports. The overall value of tea exports from India stood at US$ 692.1 million in 2020. Assam, Darjeeling, and Nilgiri teas from India are among the finest and most sought-after in the world.
In terms of volume, India's exports from January to November 2021 amounted to 175.39 million kg. Tea worth $458.88 million was exported from April to November 2021. The overall exports for the year 2021 exceeded US$ 600 million.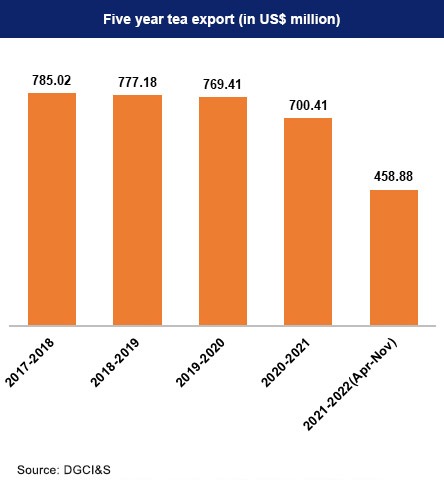 So, what does the future look like?
This industry seems to be on an upward trajectory! According to a survey by Expert Market Research, the Indian tea market is predicted to develop at a CAGR of 4.2% from 2021 to 2026.
Where there's chai…
…there's a startup!
Chai Point, Chaayos, Chai Thela, and more! The obsession with tapping into India's after/mid-work tea-drinking crowd started in 2010 when Harvard-grad Amuleek Singh Bijral started Chai Point. According to Statista, Chai Point's revenue in the fiscal year 2022 was around ₹2.25 billion.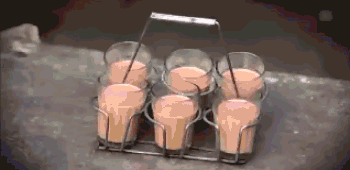 There is now a mushroom of chai-focused startups that bring a plethora of exotic and ethnic chai flavours to their customers. These companies are looking to appeal to the vast Indian youth population that is obsessed with their tea and experiences, and looks like it's working!
Markets Last Week
What's Special This Week?
In the first half of FY22, the life insurance industry recorded a growth rate of 5.8% compared with 0.8% in the same period last year.
Think this industry has potential? Find out more from the experts at Windmill Capital, in this thread below –
This Week, We've Been…
Reading The Book of Tea by Kakuzo Okakura – Chai is not only intrinsic to India, but to the pan-Asian population overall. Released almost a century and two decades ago, this long essay was originally written addressing a Western audience. It talks about the role of chadō (teaism) in the aesthetic and cultural aspects of Japanese (and pan-Asian) life while protesting Western caricatures of "the East".
Listening to old Bollywood music – Bengaluru weather, chai, and old Bollywood; hit us up with a better combo, we'll wait.
Meeting colleagues on "Chai pe Charcha" – If you don't already have a weekly evening chill call with your colleagues, here's the universe's sign to go ahead and schedule one right away! Started by our AVP of Product, Pratik Jain, this call became an instant hit with people who love both drinking and spilling the tea. 😛
So, spill the tea, are you part of the 64% tea-drinking bandwagon that's driving the growth of this industry? What else would you like to read about? Reply to this email and tell us!
See you next week; until then, don't forget to stay hydrated and invested!
Share:
Get App