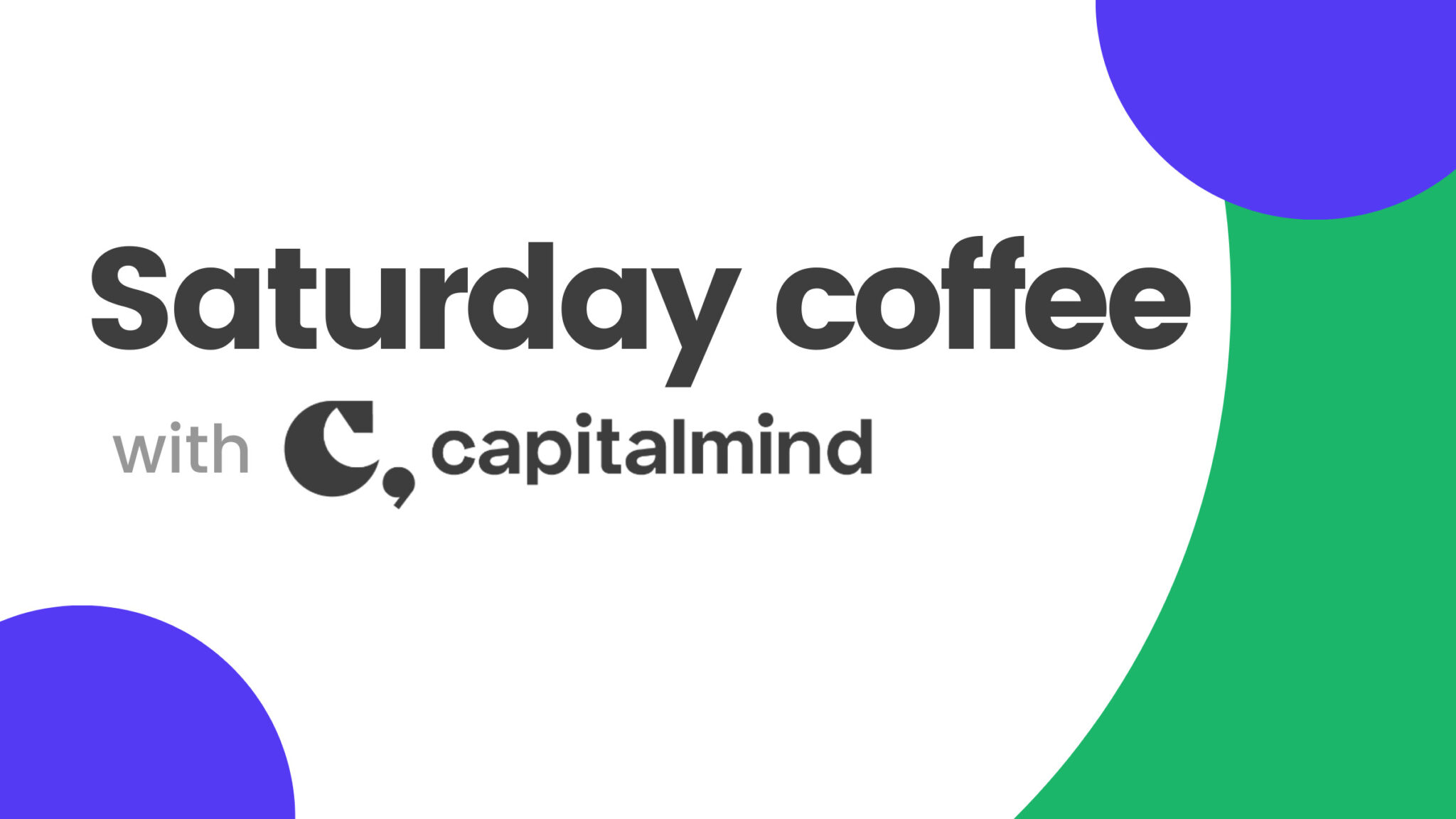 Reading Time: 3 minutes
🔆 Quick glance
What's up with markets: Crisp overview of markets & macros
What we are reading: 5 good reads from across the globe
What's that stock: KPIT Technologies
What's on YouTube: Investing at ATH, Tata – Bisleri Deal & More
---
Discover smallcases from CapitalMind
Start Now
What's up with markets? 📉📈
HDFC Life was the top gainer in the Nifty 50 this week. While the Index hits new highs, HDFC Life is still ~27% away from its own ATH. Apollo Hospitals & BPCL also had a decent week followed by IndusInd and Axis Bank.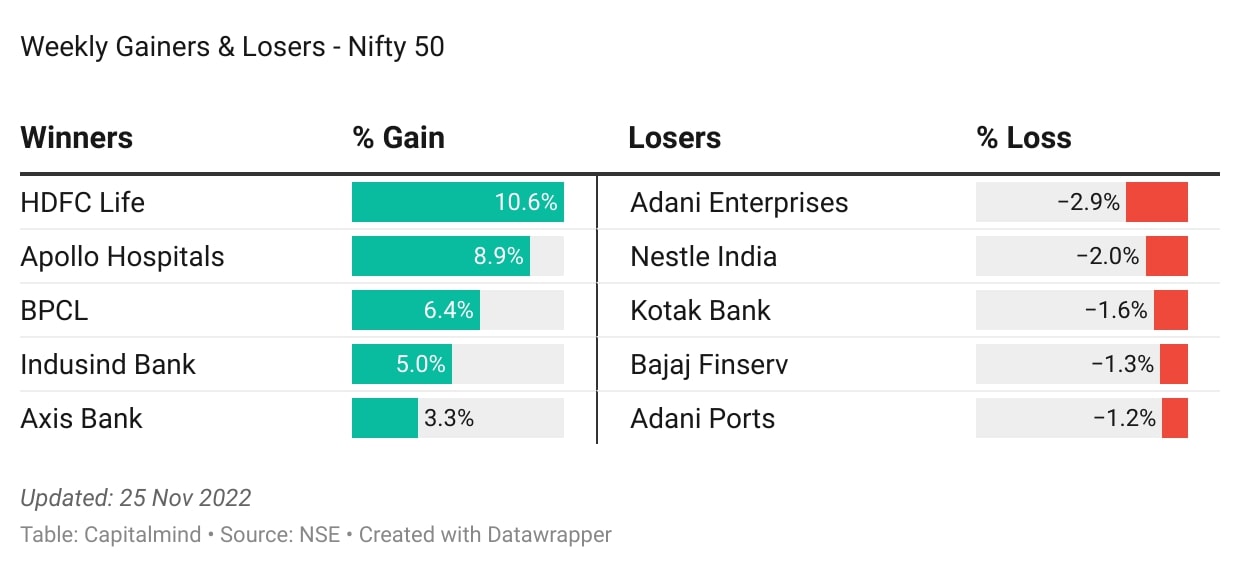 USDINR managed to stay below 82 this week marginally up this week. Although it is up 9% for the year. Rising interest rates seem to have no impact on Indian indices as we see Nifty making an All-Time High this week. It is still only a modest 6.6% up for the year barely beating Gold, Silver, and Government debt. However, crude is down 9% for the month which should help ease Inflation in India.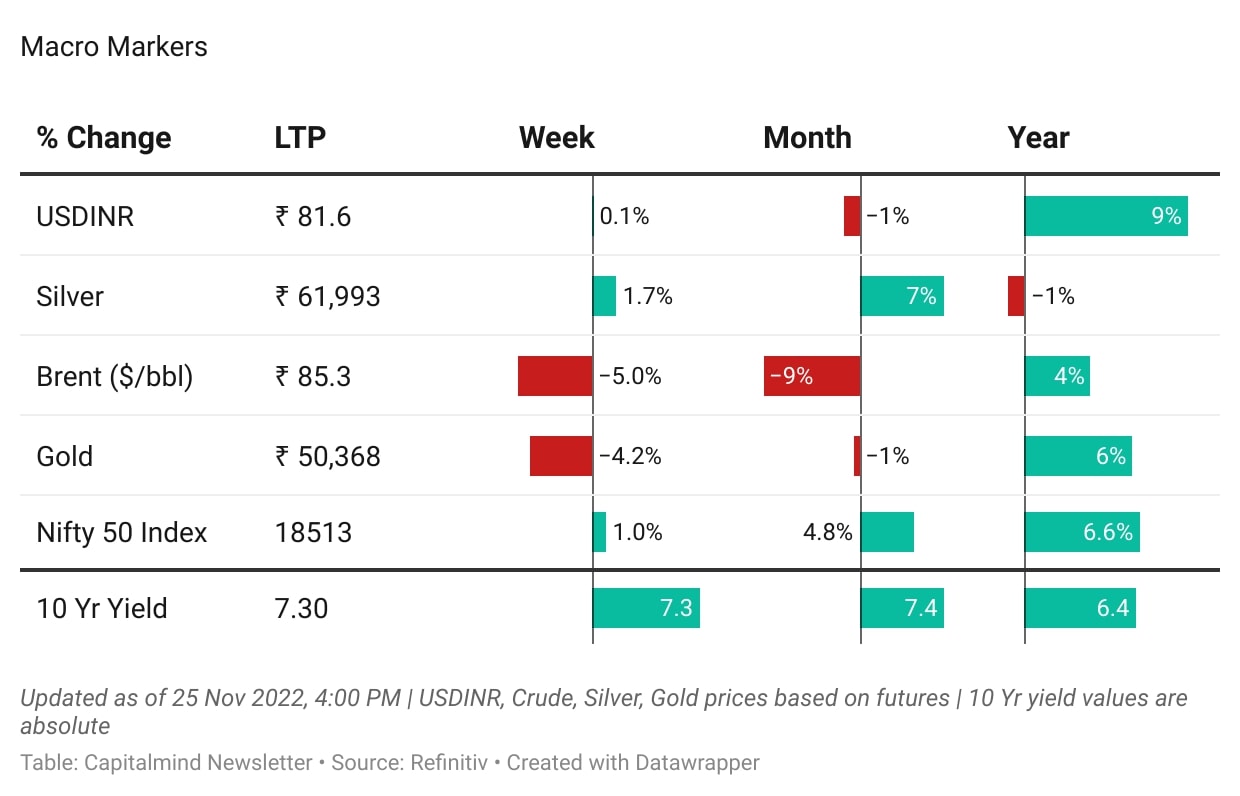 On valuations, the price-to-earnings (PE) ratio for the Sensex was at 23.6, and there's a graph below for historical comparison.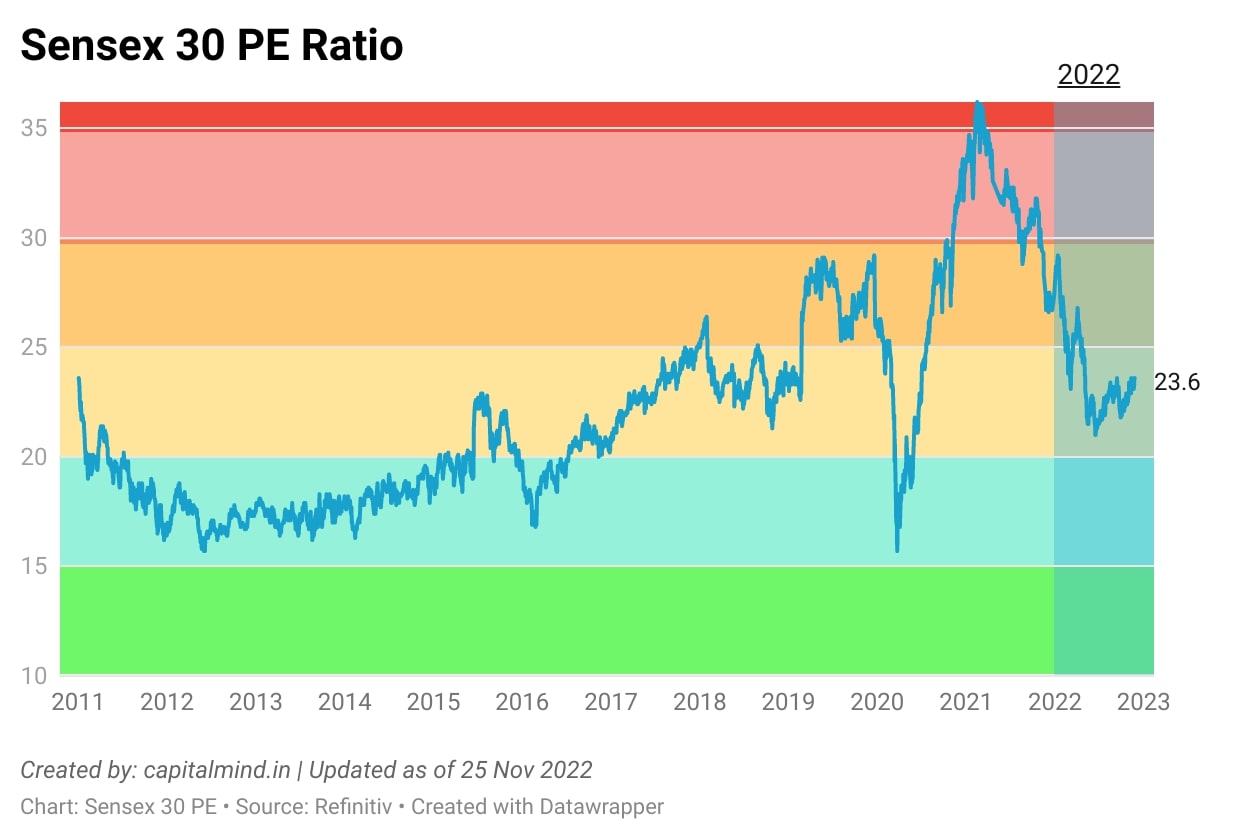 ---
KPIT gets price momentum, what's cooking💡
Automobiles are evolving. And in that, this week's stock of the week, a Pune-based software company KPIT Technologies, has carved out its position. Its mission, perhaps too bold, is reflective of that: to know the software better than any automotive company in the world, and to know automotive better than any software company in the world.
KPIT Technologies is a pure-play software service provider to automobile and mobility companies, which sells integrated solutions comprising prototype development, design, software development, validation, and testing in the CASE (Connectivity, Autonomous, Shared mobility, Electrification) domain to most of the top 25 automakers and Tier I manufacturers across the world.
The company's seven technology centers are located in Europe, the USA, Japan, China, and India, in proximity to some of the highest R&D spenders in the automotive category. It has a strong talent pool of 8,000+, amongst the highest in the auto-tech industry globally, and has been granted more than 50 patents in electric/hybrid technologies, advanced driver assistance systems, battery management systems, infotainment, and high-performance computing.
KPIT Tech operates under a practice structure for which it provides software IP, integration, feature development, and verification & validation services. Under this structure, it has three major platforms which together contribute roughly two-thirds of its revenues: powertrain (37% of sales in F22), AD-ADAS (19%), and Connected Vehicles (11%).
It would be prudent to note that the company's relative niche in software certainly has certain risks associated with it. Its offerings are significantly dependent on automotive R&D spending, which typically involves a high commitment of capital. Thus, prolonged slowdowns for the automakers could mean lower, or slower technology spending, which would impact KPIT's growth in the short term.
Moreover, as talent pools in auto-tech grow, there's a risk of automakers forming in-house software departments, especially considering electronics now form nearly 40% of a vehicle's cost. KPIT's closest peers Tata Elxsi (41% auto saliency in F22), and L&T Technology Services (32%) are less dependent on auto cycles.

The markets don't seem to mind. Growing at a rate of 56% per year, KPIT Technologies trades at 61 times earnings, at par with Tata Elxsi. An additional factor that explains why KPIT Technologies could be trending: the company announced that it has been selected by Renault, a global automaker, as a strategic software partner for its software-driven-vehicles programs.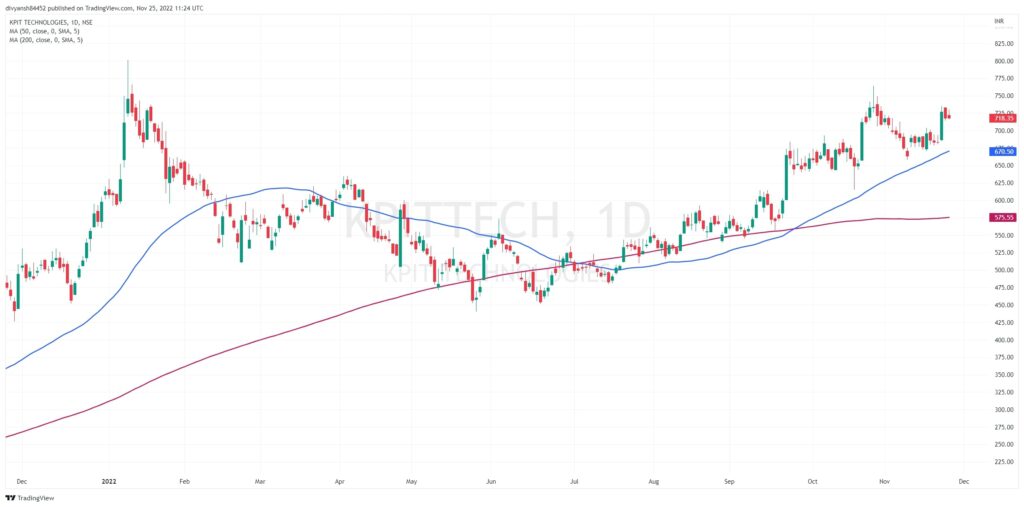 —————-
What we are reading? 📝
---
What's on Youtube? 🎙
Our latest episode, had three key discussions: 1) How to invest when markets hit All Time High 2) Tata – Bisleri Deal 3) Why Cathie Wood makes outrageous predictions.
Tune in to watch Deepak Shenoy and Nihit candidly discuss events in the market.
(If you have questions you would like to ask us, do join in LIVE every Friday at 4:00 PM on our Capitalmind youtube channel)
Discover smallcases from CapitalMind
Start Now