How Does smallcase Subscription Work?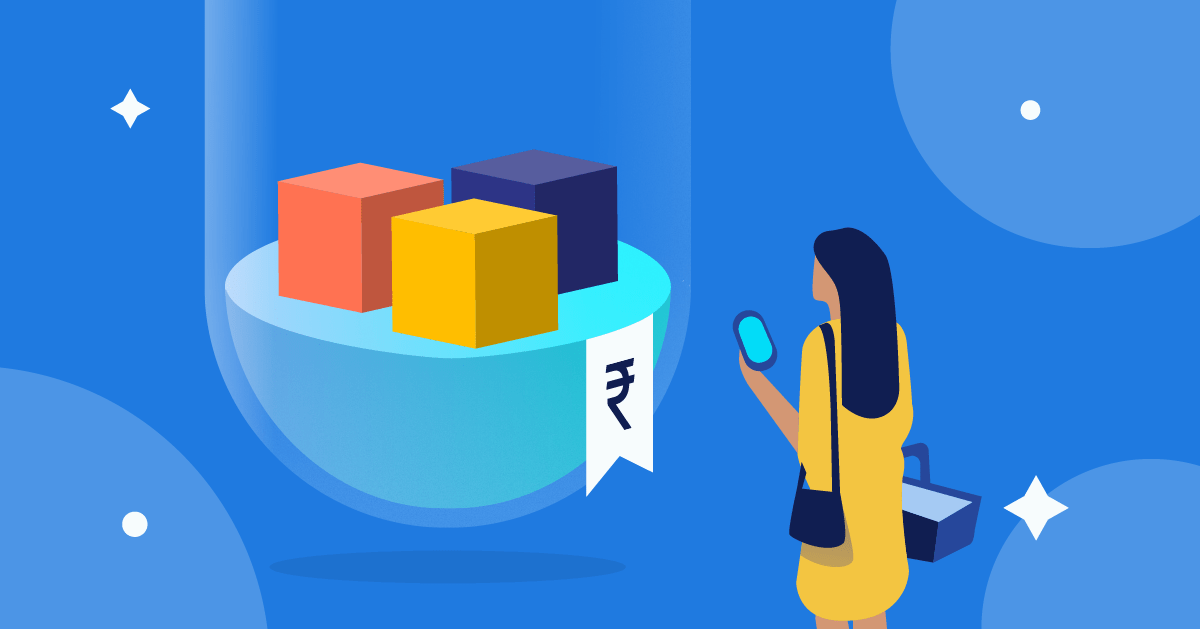 Reading Time: 5 minutes
What is a smallcase Subscription?
A smallcase subscription is a plan by a smallcase Manager that you purchase to get access to the constituents of that smallcase and start investing in it. These fee-based smallcases also come along with timely portfolio updates called rebalance.
When Does the Investor Need a Subscription?
As an investor, if you choose to invest in fee-based smallcases, you'll need a subscription plan.
This fee is charged to get you access to high-quality research, regular portfolio updates, and other perks from the smallcase Manager whose subscription you buy. You pay this fee to the smallcase Manager in question.
How Does smallcase Subscription Work?
Once you have bought the subscription and invested in a paid smallcase, you receive periodic rebalance updates based on the manager's research & expertise. There are also associated benefits like portfolio tracking, SIP, investing more in a tap, etc.
Here's how You Can Invest in a Subscription-Based smallcase:
Choose a subscription-based smallcase of your choice
Click on subscribe now (right lower corner of the app; right side on the web)
Enter your contact details
For a few managers, you need to assess your risk profile. This helps you understand if the smallcase fits your risk appetite.
If the smallcase doesn't fit your risk profile, we recommend subscription-based smallcases that suit your risk appetite. You can either choose to invest in a smallcase from the suggestions or continue investing in the one you picked initially.
To invest, click on continue, enter your PAN number, choose your state, and pick from the subscription plans the manager offers.
An option is available at the bottom left corner to auto-renew the subscription
An OTP is sent to the registered email ID; enter the same.
You will receive an agreement on the same ID once you have successfully invested in the smallcase
… and you're done!
What are the smallcase Subscription Charges or Plans?
The charges vary for different managers & smallcases.
Currently, they are 2 types:
– AUM (Assets Under Management) based
– Flat fee-based
In AUM-based type, AUM-based smallcase subscription charges/fees are based on the average monthly AUM of one's portfolio.
The manager charges a small upfront fee of Rs 401/- and 1.5% of the investment amount from the subscriber every month on their investment value which becomes the subscription charge.
The charges are a certain percentage of your annual net worth as a monthly fee along with GST. The percentage varies from smallcase to smallcase and is decided by the manager.
For eg. Growth – The charges for Multi-Factor Tactical is an upfront fee of Rs 401/- and 1.5% of the investment amount. Which is charged from the subscriber every month on their investment value.
Here, you'll have to pay a fee of Rs.401 upfront as the subscription fee to get access to the underlying stocks (one-time) and to invest in them. Once invested, the subscription fee will be collected monthly on the subscription start date (1.5% of the average monthly AUM divided by 12).
In the flat fee-based plan, you pay a fixed amount at the beginning of the service, which is available monthly/quarterly/half-yearly/ yearly plans as your subscription fees. For e.g. the charge for Mi_ST_ATH is Rs. 4,999/- for 3 months of subscription.
How Does the Subscription Renewal Work?
On the last day of your smallcase subscription, you will get a grace period of 7 days to renew the subscription plan of your fee-based smallcase.
The option to renew is available under Accounts > Subscriptions > Renew. Where plans of subscription-based smallcases offered by the manager are visible. 
What Happens After the smallcase Subscription is Cancelled?
Once the subscription is cancelled, the stocks are present in your Demat account. You are still the owner. However, you will not be able to receive any portfolio updates from the manager.
How to Reactivate My Past Subscriptions?
If your subscription to your paid smallcase has expired previously, you can directly go to profile -> subscriptions -> inactive subscriptions -> reactivate and follow the same steps used for subscription. Also, on the previous subscription expiry date, you would've received an email notification that would include a link to renew the subscription. This would renew the subscription to the same plan that you'd opted for originally (i.e. if you were subscribed to a quarterly plan, it would be renewed on a quarterly plan). If you want to change the subscription plan, you would have to go through the subscription flow by tapping on 'Reactivate' next to the respective smallcase on the 'Inactive subscriptions' screen.
Will I be Able to Invest in My smallcase After Cancelling My Subscription?
Yes, there is no restriction on this. However, you would not receive any rebalance updates from the manager's side.
How Can I Cancel My smallcase Subscription?
To cancel a subscription to a particular paid smallcase or Manager, you can simply go to the Accounts section (click on your display picture) and open Subscriptions. Then select the one from your active subscription plans that you'd like to cancel.
Have more questions about subscriptions? Reach out to us at help@smallcase.com and we'd be happy to help!
1. How do smallcase subscriptions work?
Smallcase subscriptions work by providing access to expert-created portfolios, automatic rebalancing, and more.
2. Is smallcase subscription worth it?
Yes, if you are looking for a hassle-free way to invest in a diversified portfolio aligned with your interests and risk appetite, a smallcase subscription can be a convenient option. However, before subscribing, carefully evaluate the subscription fees, performance history, and the suitability of the available portfolios for your financial needs.
3. Do we have to pay monthly in smallcase?
Yes, smallcase subscriptions are available on a monthly basis, allowing flexibility in managing your investment strategies.