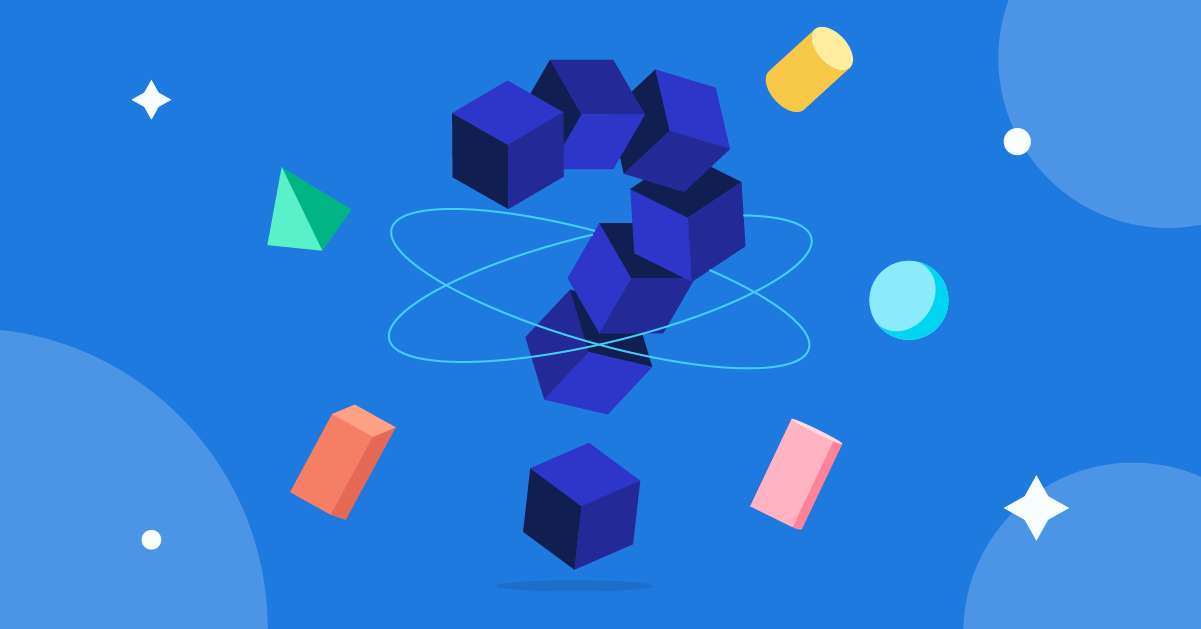 Reading Time: 8 minutes
smallcase offers an innovative approach to investing in the stock market, providing retail investors with a convenient, hassle-free investment solution. It is a one-stop-shop for investors who want to invest in a specific list of stocks, sectors or themes with ease.
This blog will further shed light on what are smallcases and how you can start your investing journey via investing in these smallcases.
What is a smallcase?
smallcase is a modern investment product that helps investors build a low-cost, long-term & diversified portfolio easily.
Essentially, a smallcase is a stock basket/ ETF / REIT that represents an idea – an objective, theme, or strategy.
For example, there are smallcases that are available which allow you to track and invest in specific sectors, like the pharma, auto, energy, IT etc. sectors.
There are other smallcases that allow you to invest in themes, like that of rural India, Atmanirbhar Bharat, the Electric Vehicle ecosystem, etc.
Moreover, smallcases also expose investors to specific investment strategies like momentum, dividend, growth, etc.
smallcase portfolios are built using a rules-based approach, meaning that each portfolio's stock list is chosen based on specific criteria. These criteria could include a company's financial health, growth potential, or position in a particular sector.
Your investment in smallcases can be customized to cater to different financial objectives. Investors can choose to invest in stock portfolios focused on high-growth technology stocks or those centred on dividend-paying companies. The platform also offers thematic smallcase portfolios that are built around specific themes, such as sustainable investing or emerging markets.
Who Creates These smallcases?
The smallcases are created & managed by SEBI-registered professionals who are experienced professionals with years of exposure to the stock market. The constituents in every smallcase pass stringent proprietary filters so that you don't have to worry about making individual choices.
What are the Pros of Investing in smallcases?
Let's see some of the reasons why investors prefer smallcase as an investment option instead of direct stock investing:
Portfolio-based investing
smallcases help investors invest in a stock portfolio curated to represent a theme, strategy or objective. Investing in a stock portfolio has proven to be more beneficial than investing in 1 or 2 stocks – due to something called portfolio diversification. A portfolio allows you to diversify across market segments and capitalizations. Not only do you benefit from the upside in different stocks, but a portfolio also allows you to stay protected from the downside in a particular stock.
Investing in readymade themes & strategies
Investing in smallcases helps you invest in various themes and strategies, instead of investing in single stocks. Single-stock investments don't allow you to get exposure to a whole theme or strategy as much as it gets you exposure just to the prospects of a single company.
Research and analysis by top financial experts
Investing in equities requires in-depth knowledge, expertise and research know-how about the markets. Whether that be single stocks or stocks via your smallcase portfolio, it is always advisable to invest in such instruments via experts who are extremely experienced in the stock markets. smallcases are created & managed by SEBI-registered financial experts and hence you can invest with confidence of their knowledge and expertise.
Rebalancing and portfolio tracking
Investing directly in stocks makes it difficult to track the performance of your smallcase investments on a portfolio level. Moreover, it requires time and effort to track and rebalance the investments periodically to make sure your investments stay in line with the underlying idea. Investing via smallcase portfolios means that you will get rebalance updates and efficient tracking of your portfolio and its performance. Rebalancing helps in keeping your investment in smallcase aligned with its underlying idea.
With smallcases, you will be periodically nudged every time a smallcase has been rebalanced. The rebalance exercise happens periodically for each smallcase and aims to align/realign the smallcase with its underlying theme/strategy/objective. Moreover, when you invest in an idea that you believe in, you should be able to track the performance of that idea over time. With smallcases, you can do so seamlessly, while with single-stock investments, you can't.
How to Invest in smallcases?
The simple 3-step process:
Go to the smallcase website or the app and click on login. You have to then use your phone number to login. 
Now you have to pick your smallcase for which you can choose from a wide range of objectives, themes, collections, strategies, etc. To make the journey easier for you, we have worked on several ways in which you can zero in on a suitable smallcase for you. Let's look at some of them –
a) Find your smallcase: This feature allows investors to begin their investment journey with smallcase and is based on the popular core-satellite approach. This approach helps investors build a diversified long-term smallcase portfolio for efficient wealth creation.
b) Collections: We have sorted/divided smallcase portfolios into various collections/categories to help you look at what suits you best. The collections include – "Ideal for new investors", "Long-term", "Dividend and Income Investing", "Tracker smallcases", etc.
c) Filters on Discover: After going to the "Discover" page on the app or our website, you can use filters to check out smallcases that might be suitable for you. You can filter them according to the minimum investment amount, volatility, investment strategies, top gainers, etc.
d) Managers: smallcase portfolios are built and managed by SEBI-registered experts with strong investing experience in the stock markets. 
Now moving on to the next step –
Get your subscription (in case of fee-based smallcases) – smallcases are of 2 types. The first is free smallcases. These smallcases and their underlying details can be accessed without any charge/fee.
You can invest in them directly by logging in with your phone number. The second is fee-based smallcases. You see, managers charge fees for the research and expertise that they bring to the table. To access the details of their smallcases and to be able to invest in the same, you are required to either subscribe to their smallcase or to their whole portfolio of offerings, depending upon the manager. Different managers have different fee structures, and you can check out the same, here.
And finally…
Invest – Once you have chosen your smallcases and gotten their subscriptions, if required, all that remains is clicking on the 'Invest Now' button. Once done, the constituents of the smallcase get credited directly into your Demat account – making you the legal owner of the securities. You can also view the smallcases you have invested in, along with performance and other details, on the "Investments" page.
With smallcases, you can also start a SIP, just add the date, amount and frequency as per your requirements, and you're set. Also, it's worth noting that smallcase portfolios are regularly rebalanced, which helps in keeping the smallcase aligned with its underlying idea. Rebalance frequency is specified by specific managers, and such alerts are sent to you as and when the changes become live.
Why Should I Invest in a smallcase?
Here are some very obvious pros of investing with smallcases:
Investing in ideas is easier and more intuitive
Investing in single stocks requires in-depth research and knowledge about financial markets and business analysis. Experts spend years learning about it before applying it. Let's be honest, not all of us have the time for it. However, it is much easier to assess whether an idea or a theme is going to do well or not. With smallcases, you don't invest in single stocks or a random stock portfolio, you actually invest in a theme, strategy or objective that the smallcase is based on. For example, it is much easier to understand and invest in the growth of rural India, via the 'Rising Rural Demand' smallcase rather than investing in a single stock that MIGHT benefit from rural India's growth.
Portfolio diversification
A smallcase is a stock basket, that when you invest in, gets directly credited to an investor's demat account. Investing in a stock portfolio is much better than investing in a single stock as portfolio diversification helps mitigate the risk of a loss across different smallcase stocks, which is not the case with single stock investments.
Complete transparency and control
At smallcase, we believe that transparency is the currency of trust – even more so in the wealth management space. We strive to make smallcases and your investments in them as transparent as possible. You have complete knowledge about where your money has been invested in, and are given complete control over these investments. The shares bought through smallcase would be credited to your broker demat account, thereby giving you full control over your investments. There are no lock-in periods or expense ratios when you make an investment in smallcases. You are free to sell your holdings at any time, and can even customize your smallcase investments or tweak them according to your needs.
smallcase portfolios are well-researched and curated by investment experts
Investing in the stock markets requires skill and knowledge. smallcase portfolios are built by top financial experts with years of experience in the stock markets. We understand that an average retail investor who wants to build wealth over the long term might not necessarily have the know-how and time to research and invest in stocks. Plus, it's even more difficult to tie such knowledge to broader themes, objectives and strategies. That is why smallcase makes investing much easier as these stock portfolios are built and managed by experts. ut also at the same time try to make the broader theme or objective of the smallcase simple for you to understand.
The root idea of smallcase came into existence because of the absence of efficient-enough methods for a beginner/novice investor to invest in the equity markets.
With smallcase, investors can easily access and invest in a stock basket that align with their investment goals and preferences.
This platform offers a seamless and hassle-free way to invest in the stock market, with minimum paperwork and low fees. Whether you're a seasoned investor or a beginner, smallcase offers stock baskets for every need and can help you create a well-diversified and customized investment portfolio. Invest in a smallcase today and start building your wealth with ease!