What are Chemical Stocks? Should You Consider Investing in Them?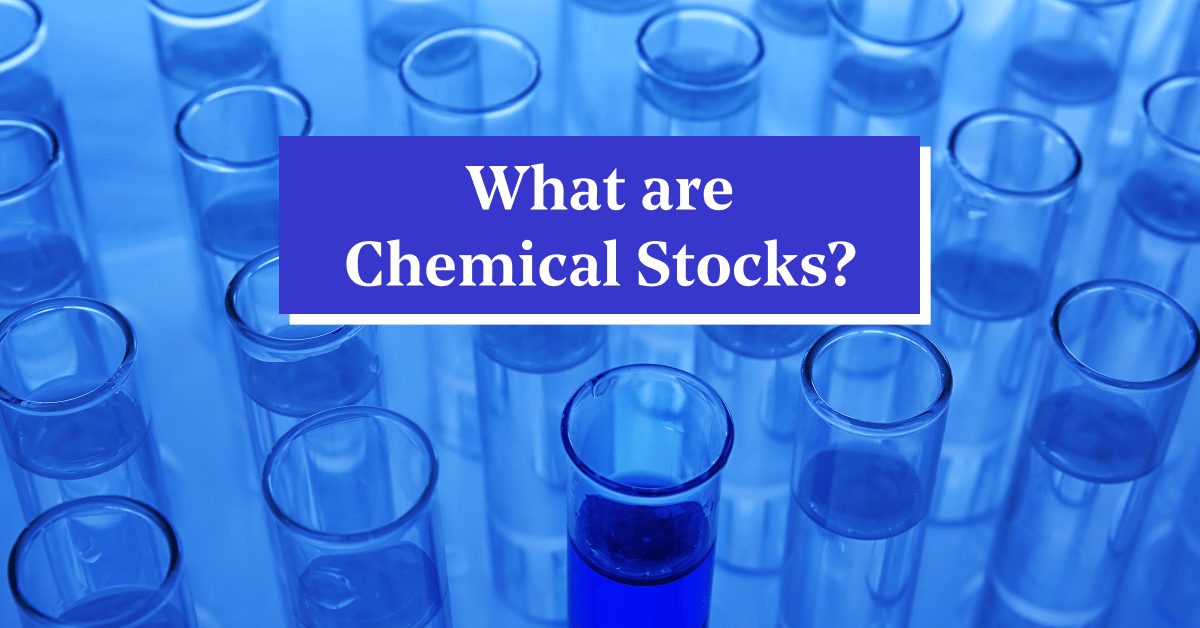 Reading Time: 6 minutes
Did you know that, knowingly or unknowingly, we use chemicals every day?
Well, it would not be wrong to say that chemicals have become an integral part of our daily lives. From the food we eat to the clothes we wear, and from the medicines we take to the electronic devices we use, chemicals are present in everything. Hence, being an investor, this is the right time for you to start investing in chemical stocks.
In this guide, we are going to tell you everything that you need to know about chemical stocks, including the factor that you should consider while investing in them.
Moreover, we will also highlight the popular chemical stocks you can buy in 2023 and the top chemical sector smallcases for you to consider.
So, let's dive in!
What are Chemical Stocks?
Chemical stocks refer to the shares of companies that are involved in the chemical industry. The chemical industry is a vast and diverse industry that produces a wide range of products, including basic chemicals and speciality chemicals.
Basic chemicals include petrochemicals, fertilizers, and industrial gases, which are used as raw materials in various industries, such as plastics, textiles, and pharmaceuticals.
Speciality chemicals, on the other hand, are higher value-added products used in specific applications, such as electronic chemicals, paints and coatings, and personal care products.
Cyclical Nature of Chemical Stocks
The chemical industry is known for its highly cyclical nature, which sometimes can impact the performance of chemical shares. The demand for chemicals is closely tied to global economic conditions, with the industry experiencing periods of growth and contraction in line with economic cycles.
During periods of economic expansion, demand for chemicals tends to increase as industries such as construction, automotive, and consumer goods experience growth. On the other hand, during economic downturns, demand for chemicals tends to decline as industries cut back on production and inventory levels.
However, here's an interesting fact that even during the economic downturn (from 2016-2019), the Indian chemical industry maintained a whopping CAGR of 17%. This simply implies that during difficult times, maybe industries could cut back their production to some extent, but since they produce essentials, their chances of going bust are almost negligible.
Moreover, the cyclical nature of the chemical industry may lead to volatility in pricing and demand, which can impact the performance of chemical companies and the chemical share price. Hence, if you plan to invest in chemical shares, conducting thorough research and analysis is important before making investment decisions.
Well, to make your research more effective, we have compiled several factors that you should consider before investing in chemical sector stocks.
So, let's check them out!
Factors to consider before investing in chemical stocks
1) Market conditions: Before investing in chemical sector stocks, it is important to analyze the current market conditions. Hence, keep a close eye on global demand, geopolitical issues, and regulatory changes that could impact the chemical share price.
2) Technological developments: Technology is rapidly changing the chemical sector, with new innovations emerging all the time. Therefore, before investing, ensure that the companies you are considering invest enough time in R&D to stay ahead of the curve.
3) Competition: The chemical sector is highly competitive, with many large players vying for market share. So, before investing, research the competition and analyze the competitive advantage of the companies you are considering.
4) Environmental and social responsibility: Chemicals that are harmful to the planet are harmful to humankind as well. Hence, while investing in chemical sector stocks, it is important to consider whether the companies you are planning to invest in are following sustainable practices or not.
5) Company financials: It is important to analyze the financial health of the chemical companies you are considering investing in. Look at their revenue growth, earnings per share, chemical share price, and debt levels to determine whether they are financially stable and have a strong potential for growth.
List of popular stocks in the chemical sector 2023
Some chemical companies enjoy strong competitive advantages due to their proprietary technologies, distribution networks, and brand recognition.
You can find the top chemical stocks below: 
Why invest in individual stocks when you have ready-made portfolios to invest in?
Ready-made portfolios to invest in?
Yes, you heard it right! Gone are the days when you needed to put in all the effort yourself. From researching to buying the stocks to building your portfolio and then doing all the rebalancing yourself.
Today, you have modern investment products like smallcases that help you build your low-cost, long-term portfolio. These smallcases are created and managed by professionals, and they are ready-made.
Hence, all you need is to open a demat account to start your portfolio investing journey to generate long-term wealth-creation opportunities.
Want to Invest in the chemical sector smallcase?
Here is the popular chemical sector smallcase that you can consider:
Speciality Chemicals
This smallcase was created by Windmill Capital when they realized the hidden potential of chemical industries.
Speciality Chemicals comprises businesses that produce speciality chemicals used in various sectors, including the automotive, pharmaceutical, textile, food processing, and agrochemical industries.
These companies have a strong market position, competitive advantages, and a track record of steady growth. Apart from this, they focus on innovation and advanced technologies, with the potential to drive future growth.
Future of chemical stocks in India
The future of chemical shares in India looks promising, with the industry expected to experience steady growth in the coming years. India is home to a large and diverse chemical industry, with companies operating in various sub-sectors such as basic chemicals, speciality chemicals, and agrochemicals.
The country's growing population, rising urbanization, and increasing disposable income levels are expected to drive demand for various chemical products, including fertilizers, plastics, paints, and coatings. Additionally, the Indian government's focus on infrastructure development, renewable energy, and agricultural growth is expected to drive demand for chemicals in related sectors.
The Indian chemical industry is also becoming increasingly competitive, with companies investing in research and development, technology upgrades, and partnerships to drive growth and innovation.
As a result, investing in chemical industry stocks in India can provide attractive long-term growth opportunities for investors who are willing to navigate through the cyclical nature of the industry and carefully evaluate individual companies' financial performance and growth prospects.
To wrap it up:
The chemical industry is expected to experience steady growth in the coming years. Hence, investing in chemical sector stocks can provide some attractive wealth-creation opportunities.
However, before making any final investment decisions, carefully evaluate market conditions and individual companies' performance.
Moreover, you can also save your time and effort by investing in ready-made smallcases. And to begin your investment journey with smallcase, all you need to do is:
Choose a portfolio
Activate your subscription
Invest and relax, let the experts do the hard work!
---
Keep yourself informed and up-to-date on a variety of thematic sectors by reading the articles below.