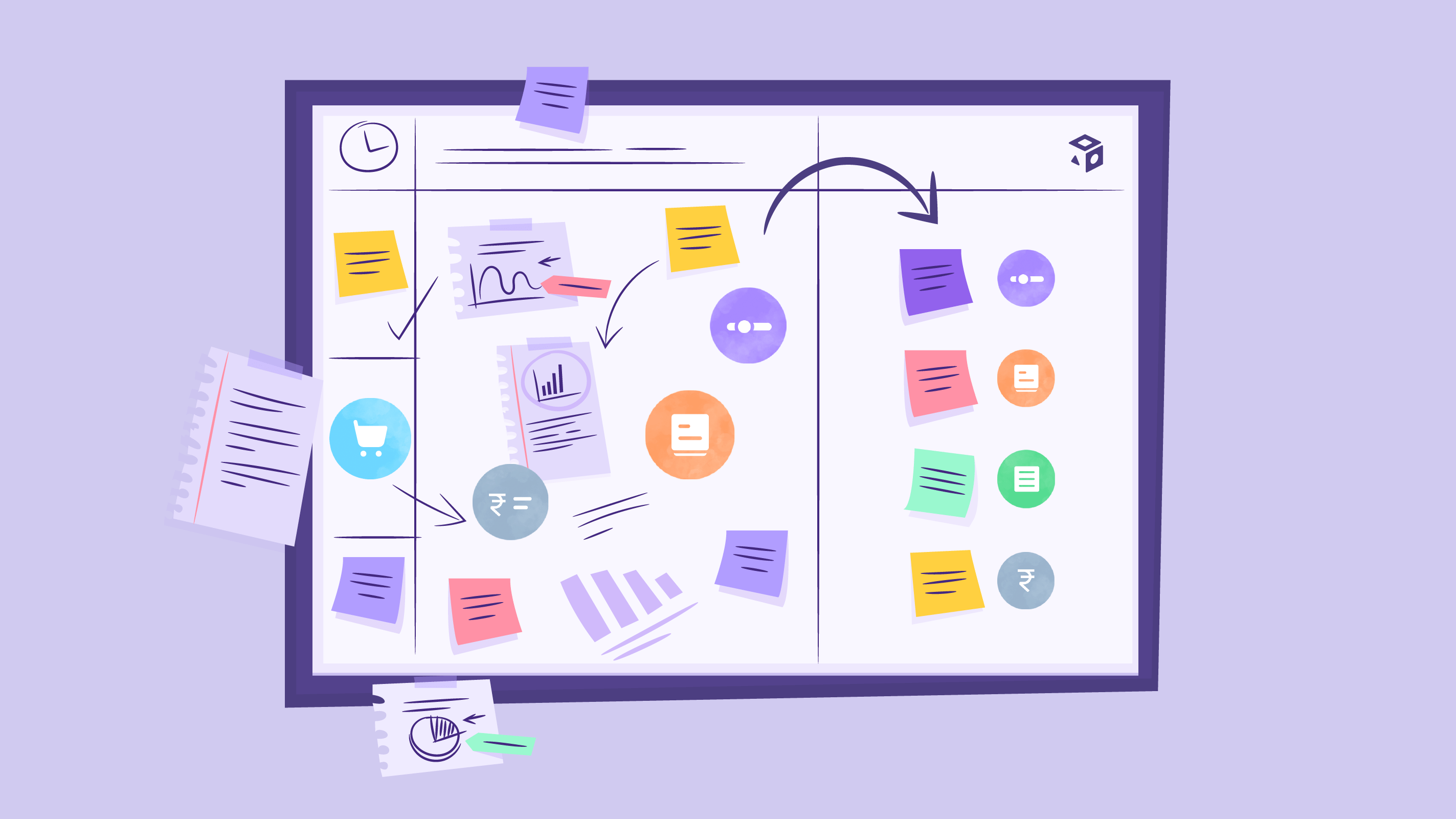 Reading Time: 3 minutes
When it comes to investing, its not always a buy-and-forget game. Tracking your investment details is as important as investing your money into different investment avenues – and we understand that. Hence, we work hard to make sure the whole process of investing is made as efficient and seamless as possible for all our users. Working towards improving your smallcase experience, we are introducing a seamless way to track and manage all your subscriptions.
What is Subscription Management?
Before understanding smallcase subscriptions, let's understand who smallcase managers are. smallcase managers are qualified SEBI registered investment advisors who create smallcase that investors can readily invest in. Think of a smallcase subscription as a fee that you pay these investment managers to avail the benefits of their research and expertise in creating portfolios. You can see the list of smallcase managers here. If you are a SEBI-registered professional looking to automate your operations and provide a superior investing experience to your clients, request a demo, here.
smallcase subscriptions work on 2 levels. The first is on a manager level, where you can subscribe to a certain smallcase manager who might have built more than 1 smallcase. Subscribing to that manager will give you access to all smallcases by that manager. The next is on a smallcase level, where you have the option to subscribe to certain individual fee-based smallcases. Subscriptions are required by the users in order to view the underlying stocks/ETFs in that particular smallcase, among other benefits like portfolio updates, SIPs, etc.
Until recently, there was no single place where you could keep a track of all your subscriptions. For example, if you subscribed to multiple smallcase managers, you would have to visit each of their microsites separately to see the status of your subscriptions. That, we understood, is not the most efficient way for our users to manage their investments. Thus, we came up with a seamless way for you to track all your subscriptions in a single place on the smallcase app.
See all your active subscriptions
On the subscriptions page, you will be able to see all your active subscriptions across all the different smallcase managers as well as on the fee-based smallcases. Details of your subscriptions, like smallcase/manager name, renewal date, subscription amount and type – everything can be viewed in an organised way.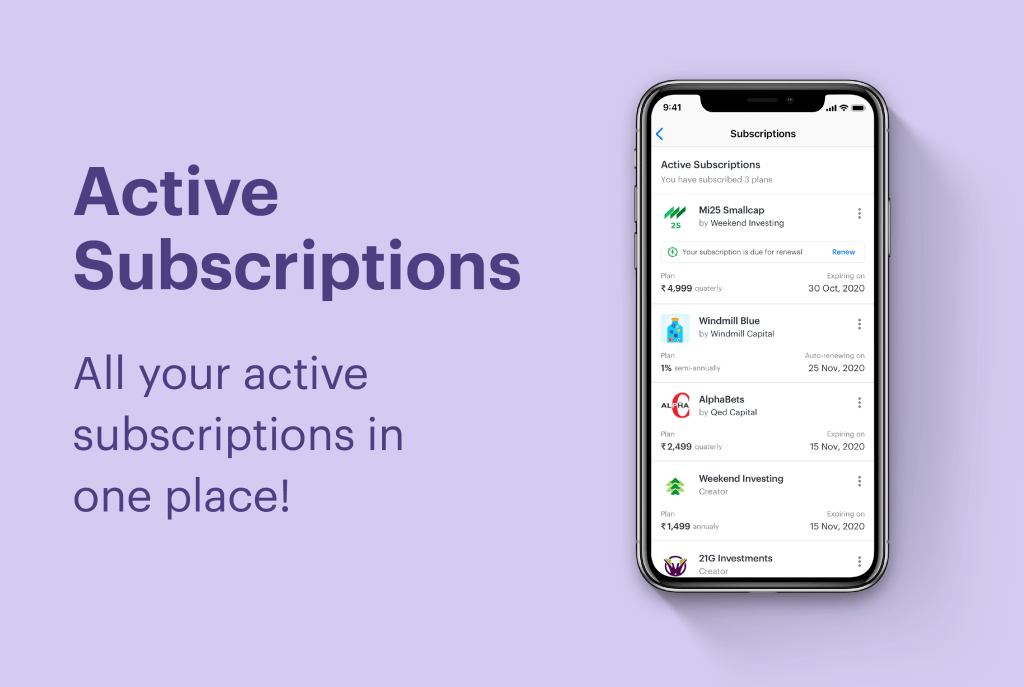 7 days before the expiry of a subscription, users are notified with a reminder to renew their subscription. Renewing a subscription is much easier now since it can be done directly from the app. 
Reactivate your past subscriptions
Often times it happens that you might want to reactivate a subscription that has expired. Such past subscriptions can be viewed under Inactive Subscriptions and users will have the option of reactivating the subscriptions as and when they like!
Cancel your subscription
If you decide to discontinue your subscription to a particular smallcase/manager, you can easily do the same by cancelling the subscription on the app in just 2 clicks. However, you will still be able to redeem the benefits of the subscription till the end of that particular subscription cycle.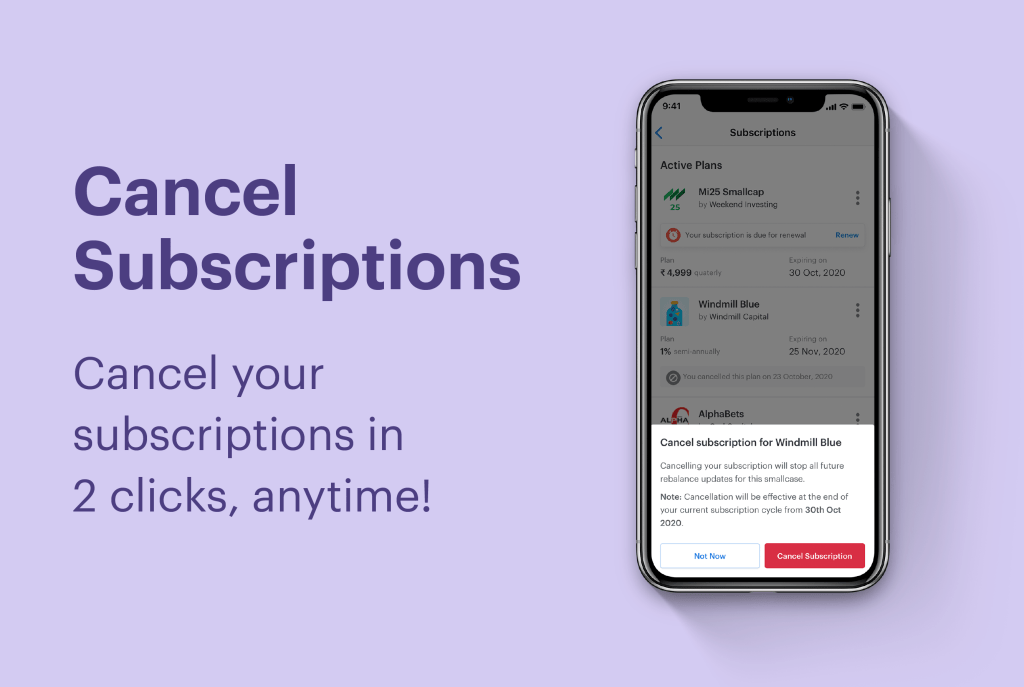 Billing history and past invoices
As a user, you have the option of viewing your billing history and your past invoices of all subscriptions that you have made. As part of this, you can view the billing dates, payments made, the payment reason, etc. Moreover, you also have the option to download the invoices for documentation purposes.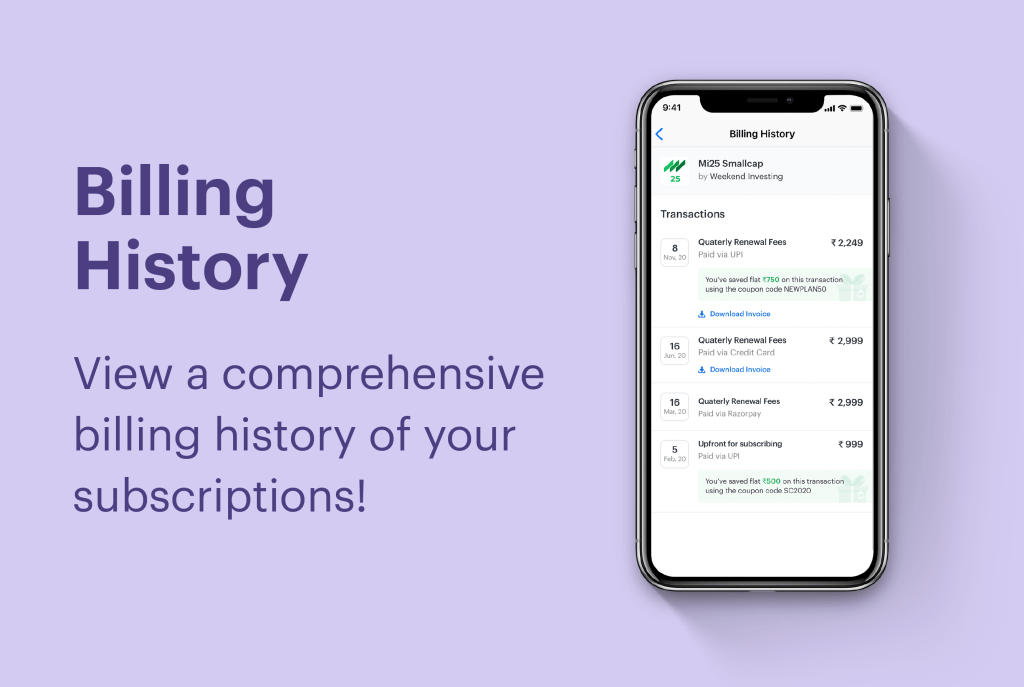 Apart from this, users will be able to read and resolve general queries that they might have around the process of subscriptions. If you have any queries or suggestions around the process of subscriptions, feel free to reach out to us at help@smallcase.com!
Until then, happy investing! 🙂
[cta color="blue" title="Get the smallcase App" url="http://link.smallcase.com/" button_text="Download Now"]