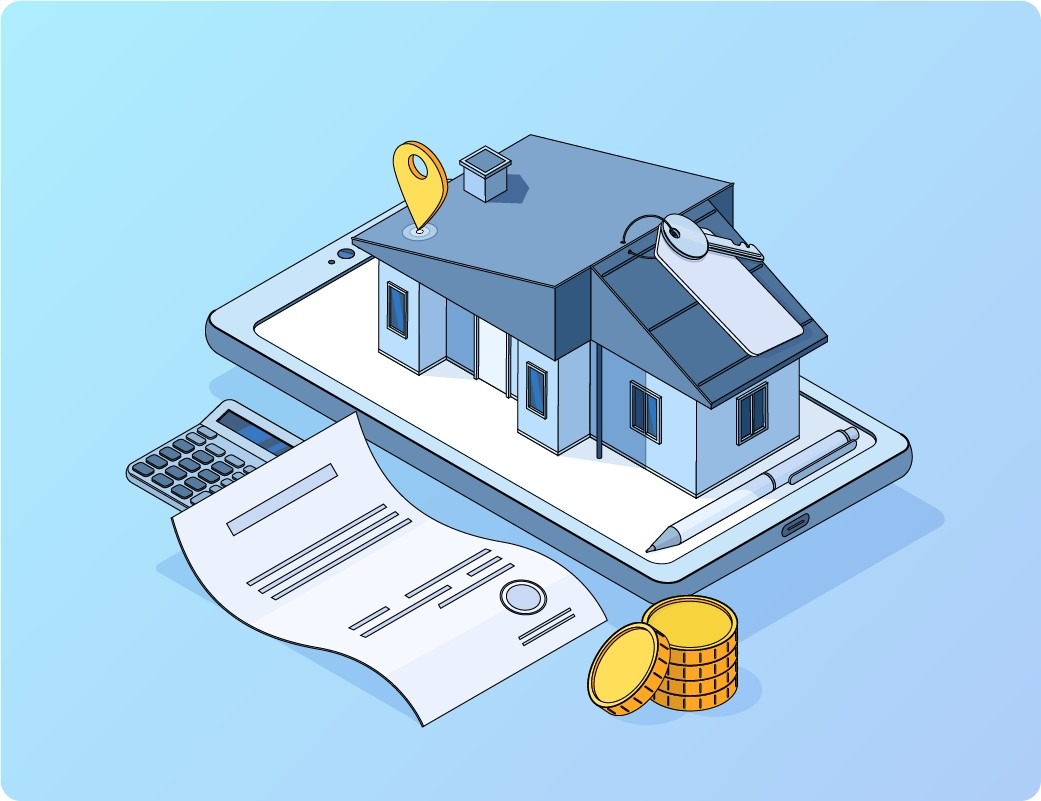 Reading Time: 2 minutes
Buying your first home may be both exciting and intimidating. When looking for a home, it's simple to get caught up in the excitement and make decisions you may regret later.
Here we list 7 mistakes homebuyers should avoid!
Not Choosing the Right Location
The most disastrous mistake a homebuyer can make is to select the wrong location to purchase a house. Even minor negligence can have irreversible outcomes in the future. Suppose there's a sewage treatment plant flowing nearby your home, the property prices in your locality may not rise in the future due to foul smell. Today, this might be irrelevant to you, but it can lead to unfavourable outcomes in the future.
Not Considering Hidden Costs
Another mistake a homebuyer commits is to ignore the hidden costs while purchasing the house. Hidden costs may include development charges, amenity costs, one-year advance maintenance, etc., which may require significant cash outflow from the buyer's pocket. Inculcating these hidden costs into one's calculations will not lead to any financial burden in the future. As an alternative, buyers can opt for a resale property as it will not add to unnecessary costs!
Inadequate Research About Locality and Prices
A desire to buy the best available house quickly can lead to an expensive affair. Often in a hurry, homebuyers fail to adequately inquire about different localities and prices. A better home in a good locality and a reasonable price would be worth a wait!
Lack of Inspection
Without a home inspection, the purchaser could be in for considerable expenses in maintenance outgo. In contrast, if a thorough review of the house is conducted well in advance, the repair and maintenance expenses could be reasonably estimated.
Not Choosing the Right Loan
Homebuyers often fail to choose the right loan type while applying for home loans. For example, availing of a floating-rate loan when interest rates in the economy are increasing will lead to rising interest payments as and when the underlying bank raises its lending rates. And if a homebuyer does not inculcate this into his calculations, everything can go for a toss.
Not Thinking About the Future
Homebuyers often rush to buy houses while completely ignoring their financial future. Buying a lavish home today but struggling to make ends meet in the future due to no savings is not a wise financial decision. Hence, purchasing a house and balancing future needs should go hand in hand.
Not Considering the Rental Alternative
If an individual is not fully ready in financial terms to purchase a house, renting a home for a short time can be a good alternative!
Conclusion
As homes are getting costlier with time, it is difficult for an individual to buy a home by simply saving money every month. Hence, you need to make your savings work for you and earn maximum returns to make your dreams come true.
Historically, equities have offered significantly higher returns than other asset classes. But not every stock has the ability to offer good returns. You need to learn the art of picking stocks to be profitable in the stock markets.
Don't worry! Teji Mandi can help you out. All you need to do is invest in our portfolios – Flagship or Multiplier – and sit back and relax. Our expert research analysts will manage your portfolio and help you generate wealth from the stock markets.
Credits: First appeared in MintGenie, 12 Dec 2022