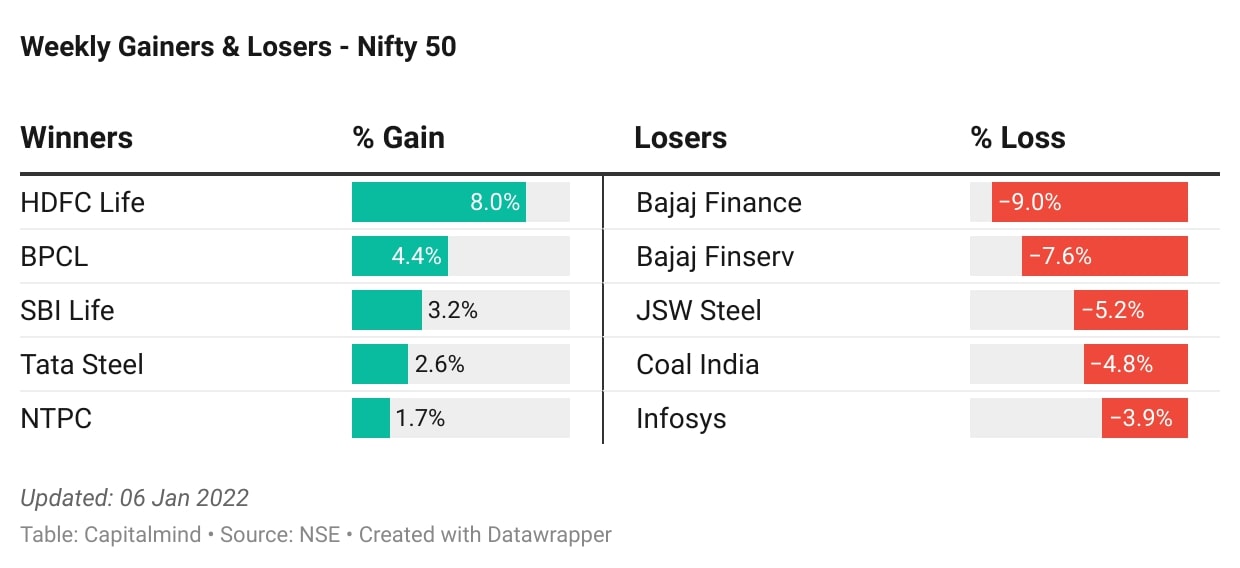 Reading Time: 4 minutes
🔆 Quick glance
Quote: Wisdom in a few words
Market Overview: Top stocks & asset classes
Of the Chart: Factor performance
Good Reads: 5 good reads from across the globe
Outlier Stock: Battery maker seeing better days
Capitalmind Smallcase: 3 Portfolios in one subscription
---
Quote ✍️
"In theory, there is no difference between theory and practice. In practice, there is."

~ Yogi Berra – successful professional baseball player, manager, and coach
By a rough estimate, there are over 1000 books on "How to pick perfect stocks"—at least 100 of those with lifetime sales figures in the hundreds of thousands. Even with overlaps, that's a few million investors who know exactly what stocks to pick to build life-changing wealth from equity investing.
And yet, it's incredibly difficult to bump into many successful investors. Hence, the above quote.
---
What's up with markets? 📉📈
Bajaj Twins had a forgettable week at the exchanges seeing a fall of 7.6% & 9%, something which they are not used to. Insurers, especially HDFC Life, did well with an 8% increase this week followed by BPCL with a 4.4% gain.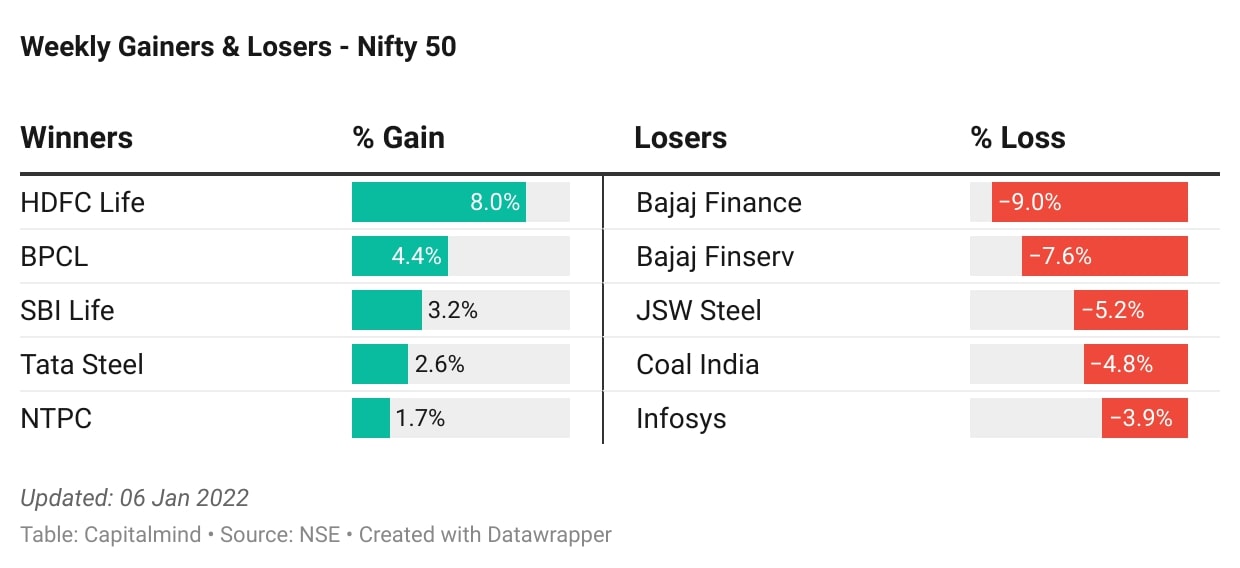 USDINR is where it was last week and last month. Crude is below $ 80 and quite near to where it was starting in 2022. So is Nifty 50, quite near to where it was last year. Along with the dollar, Gold & Silver are showing strength since the last year while equities struggle. Will 2023 be any different for equities?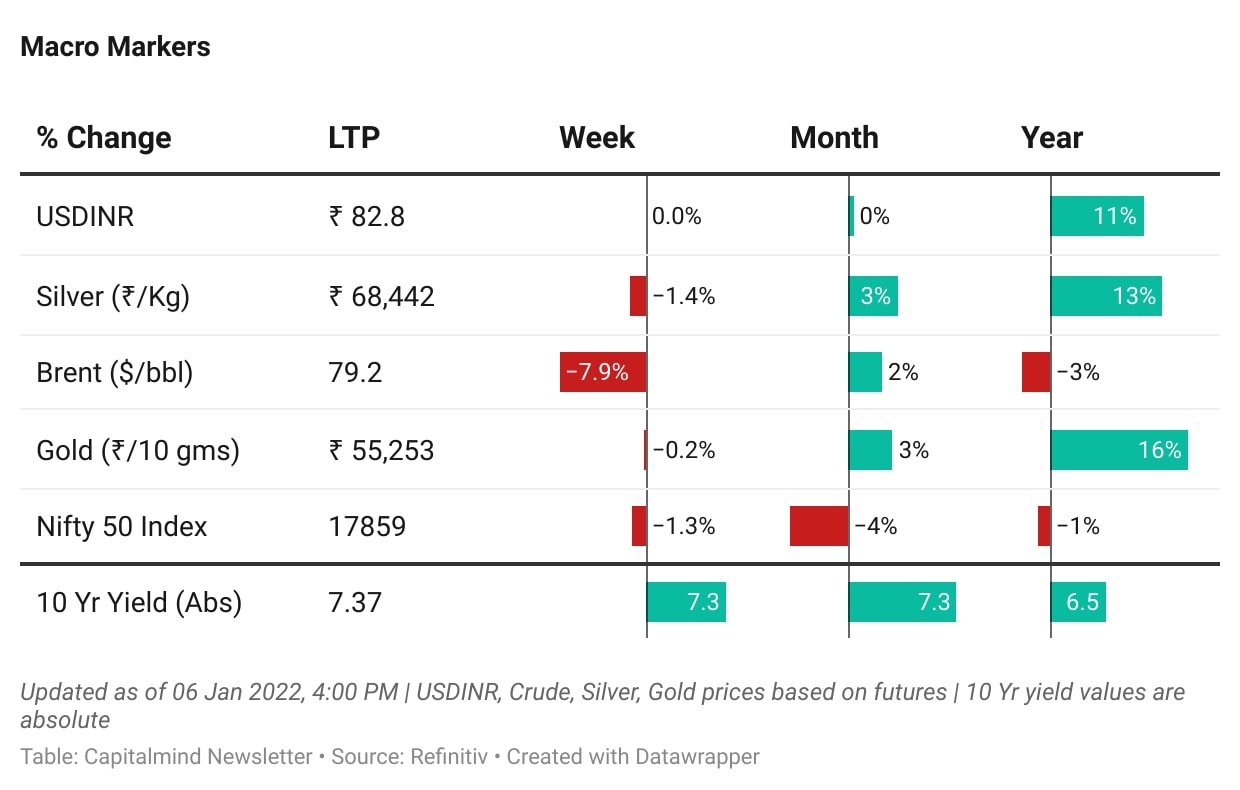 ---
Of the Chart 📊
Factor investing is a style of investing based on mechanically following a theme (factor) and exploiting its edge.
While investing in factor-based portfolios is quite popular in the US, it has recently picked up traction in India as well. However, we, at Capitalmimd, have been running factor based portfolios since 2017.
Here's a quick review of how different factors have performed over the years.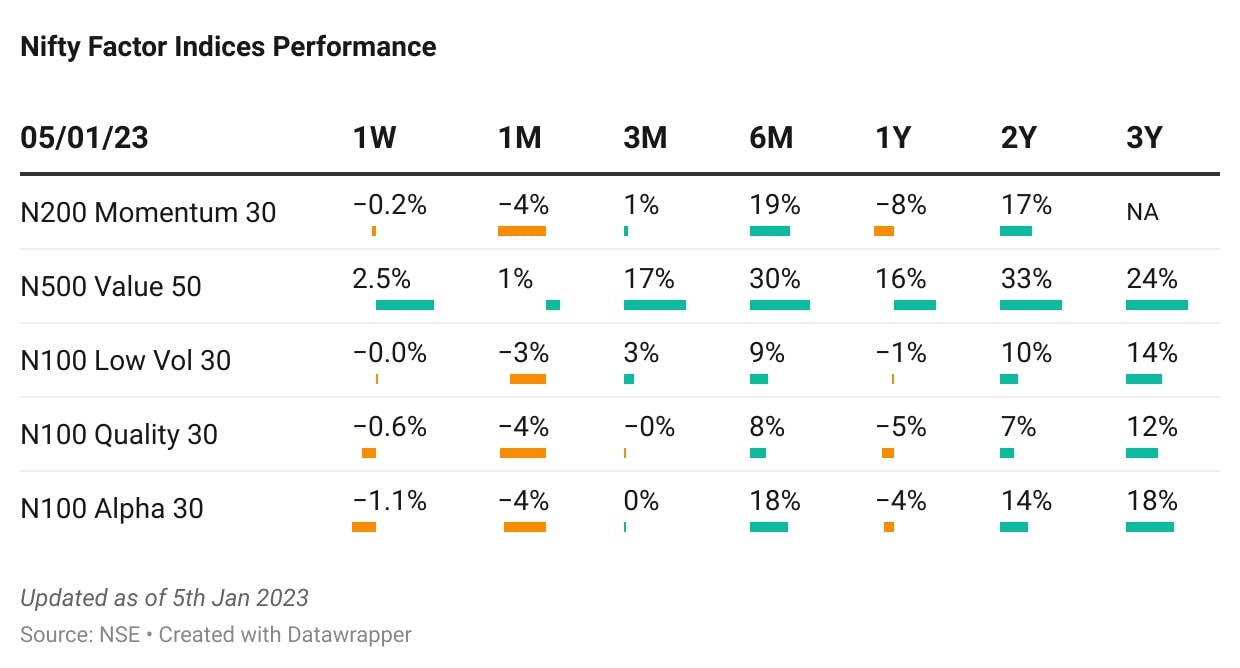 ---
Battery maker seeing better days
Capitalmind Outliers is our proprietary discovery tool that helps you identify potentially promising stocks that have technical trends in their favor.
(Quick question: Reply with "Yes" if you find this "outlier of the week" section useful as an idea generator.)
This week we're discussing Eveready Industries (Kolkata, ~2,700 crores), the maker and seller of popular brand synonymous with the dry batteries category in India, along with flashlights and lighting products.
Eveready's journey has been fraught with highs and lows. The brand has strong distribution might of four million retail touchpoints and over 50% market share in dry batteries. However, frequent ownership changes, "diworsification" into non-related categories, and an ineffectual marketing strategy have slowed growth, hurt profitability, and tested the company's resilience.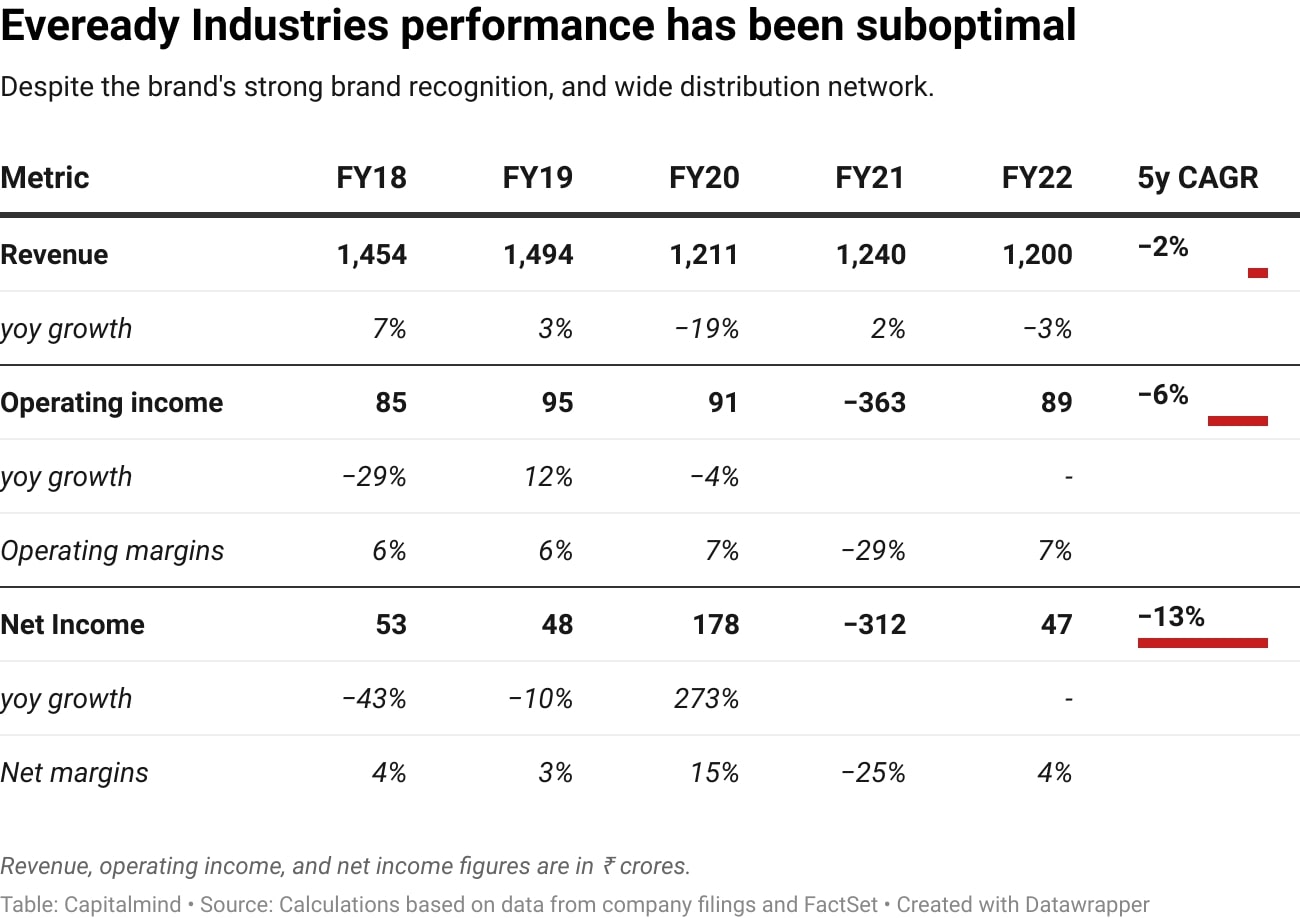 When the company finally disposed of some of the less worthwhile segments, competitors had already moved on — the likes of Duracell captured the alkaline batteries markets, smaller players captured the rechargeable flashlights market, and the company was never a leader in the lighting category.
However, unlike the popular adage, opportunity often does knock twice. With the erstwhile promoters unable to pay back their debt, lenders called time on their pledged stake in the company. Parallelly, the Burman family (which owns the FMCG giant Dabur) increased their stake in the company, became the new promoters, and installed a new professional team.
The path ahead for the new managers is simple, but not easy:
focus on growth by consistently investing in brand strategy and distribution
fix route-to-market
stick to the core product categories of batteries, flashlights, and lighting.
Within core categories, Eveready is attempting to carve out a meaningful market share in previously overlooked, faster growing, premium segments such as alkaline batteries, rechargeable flashlights, and LED lighting.
In a previous edition of this newsletter, we wrote about forgotten brands such as Nintendo and Converse in the West, and Royal Enfield and Thums Up back home, making comebacks after missteps. With the brand recall and distribution network that Eveready already enjoys and hopes to augment, we wonder whether the brand could make the list someday.
As for the company, it is worth noting that
Eveready is significantly levered for an FMCG play, with a nearly 1.1 debt-to-equity ratio.
There's a legacy case going on against erstwhile promoters, which limits the company's ability to raise more capital, which could've been used to repay debt or pursue related categories, for instance.
There are contingent liabilities of about 170 crores relating to a penalty imposed by the Competition Commission Of India.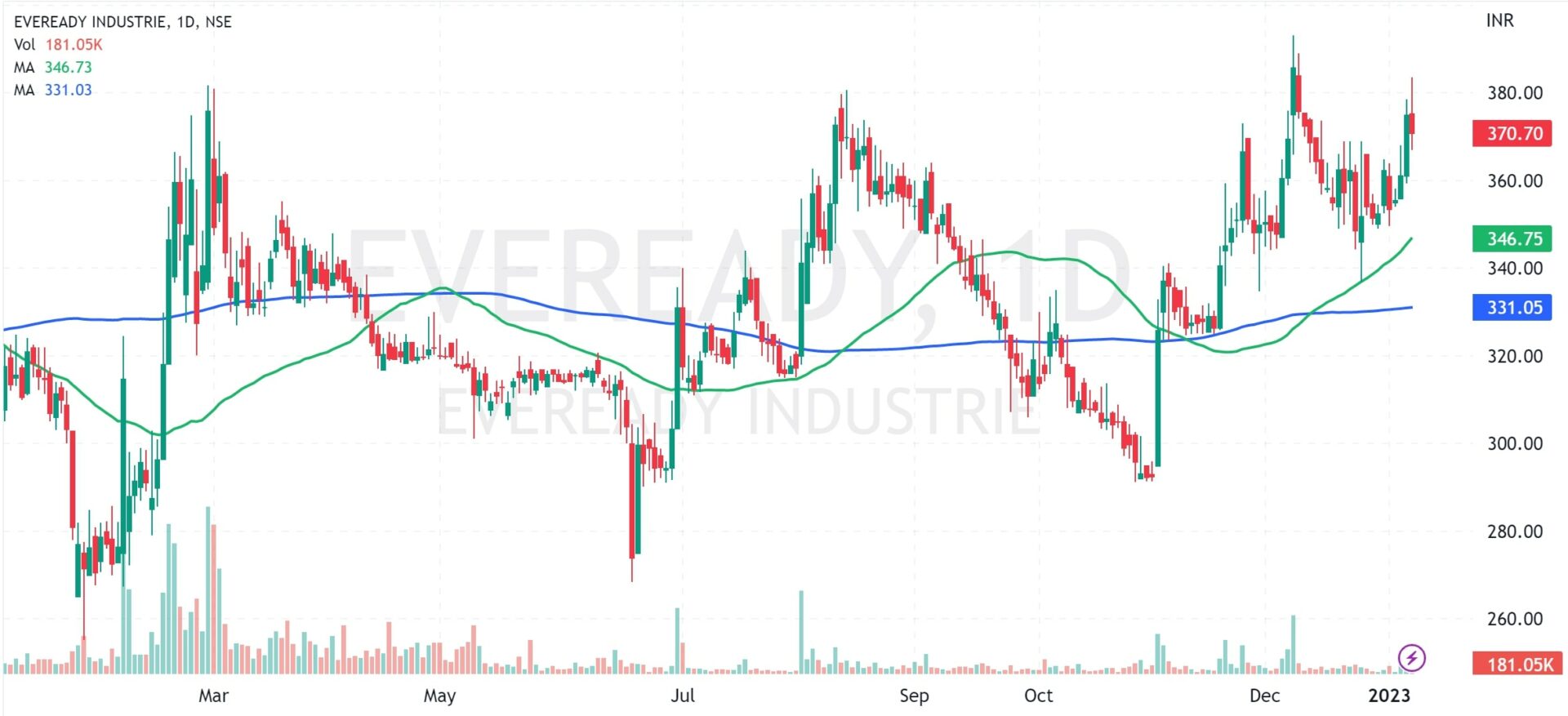 ---
What we are reading? 📝
---
Capitalmind smallcase is 3X Valuable! ⭐
Now get access to all three of our smallcases:
CM Momentum
CM Focused
CM Low Vol
At the price of ONE.
Yes, you read that right 🤙
This means you pay just Rs. 375 per month per portfolio when you buy this bundle of 3 smallcases.
Use the below link to subscribe to any smallcase. You'll get access to the other two as well.