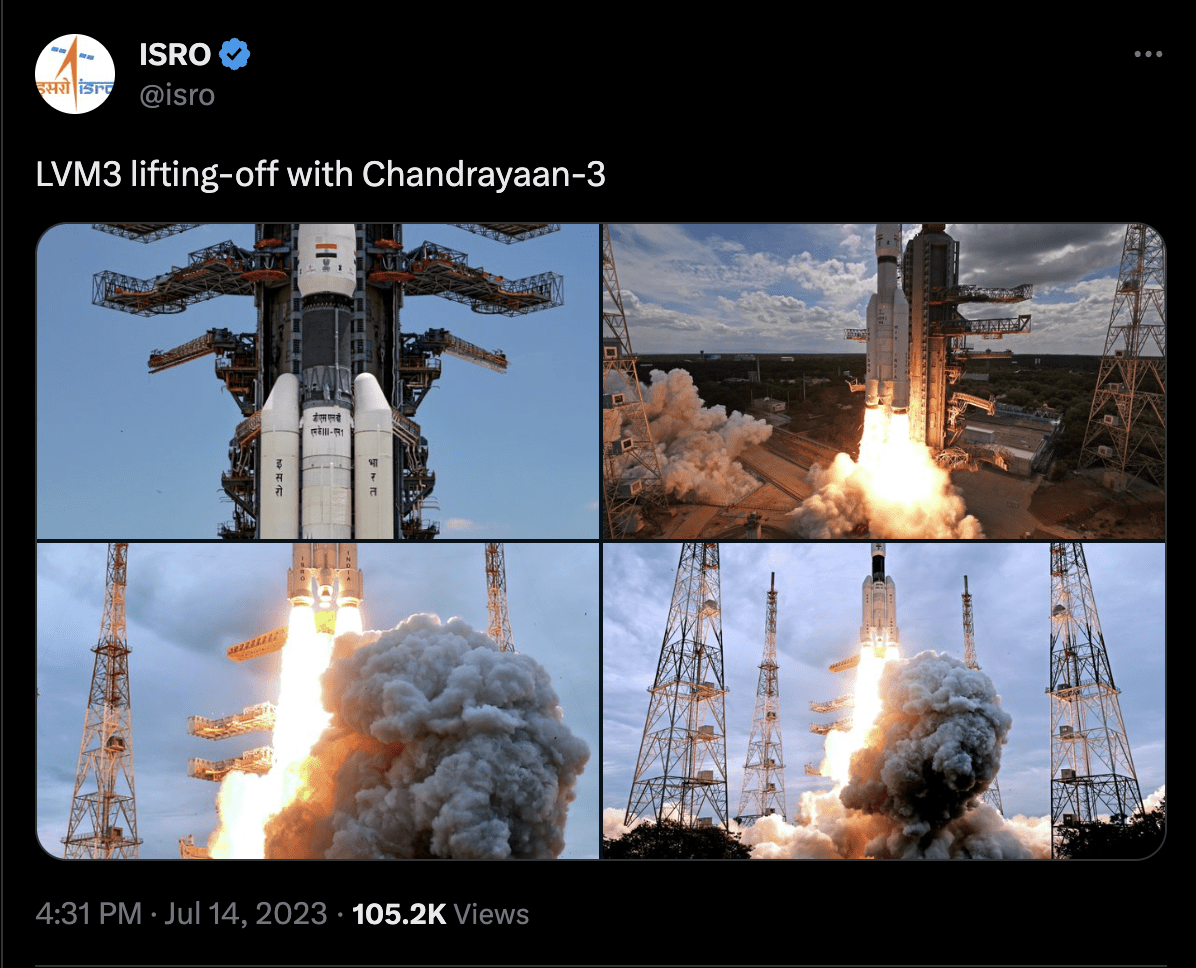 Reading Time: 2 minutes
Namaste It was a moment of pride and palpable excitement for the entire nation as India geared up for the launch of its third moon mission, Chandrayaan 3!
India aims for the Moon India Space Research Organisation (ISRO) has been blazing a trail in the space industry, establishing India as a rising star in the cosmic arena. With ambitious missions like Mars Orbiter Mission (Mangalyaan) and Chandrayaan 2 under their belt, ISRO has proved that India's space prowess is no longer a distant dream but a dazzling reality.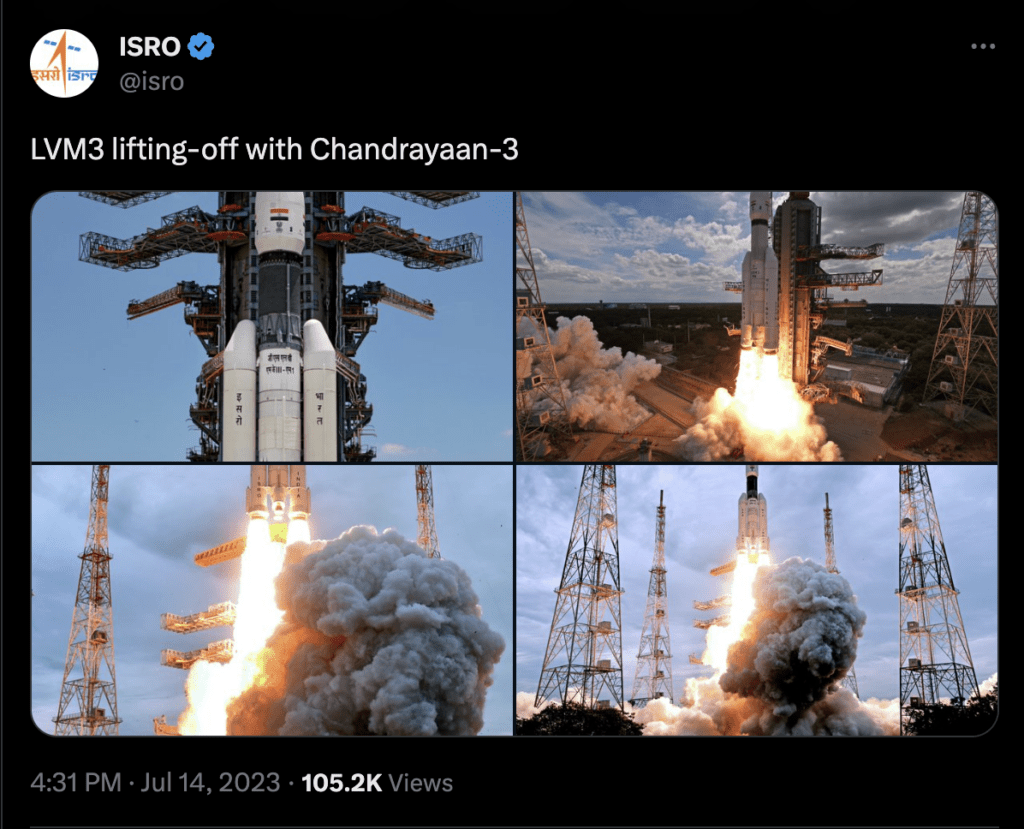 🌠 Shooting for the stars
ISRO is the 6th largest space agency in the world and holds an exceptional success rate.
India's space economy was valued at ₹36,794 crore and accounted for about 0.23% of the country's GDP.
This contributes 2%-3% to the global space economy.
The size of the sector is expected to reach $13 billion by 2025.
👩🏻‍🚀 Not just rocket science
ISRO, has become a specialist in launching satellites and costs a third of SpaceX launches.
India also launched the Mangalyaan in 2014 which cost less than the budget to make the Hollywood movie "The Martian". Ironical?
Chandrayaan 3, the third Moon mission is estimated to cost ₹615 crores, one of the most cost-effective space missions.
🚀 Rocketing Revenues
According to the report revenue generated by the Department of Science (DoS) touched ₹2,780 crore in 2022-23 from Rs 929 crore in 2020-21.
ISRO earned approximately $279 million (January 2018 – November 2022) from the launch of foreign satellites.
ISRO carried out two commercial missions in October'22 and March'23 for Sunil Bharti Mittal led OneWeb, earning a total revenue of ₹1100 crores.
NewSpace India Limited (NSIL), the commercial arm of ISRO reported that its projected revenue increased to ₹3,509 crore in 2023-24 from ₹1,731.8 crore in 2021-22.
🛰️ Economic Orbit
With over 400 private space companies, India ranks fifth globally in number of space companies.
Amid a favourable ecosystem for space startups in India, companies like Skyroot, SatSure, Dhruva, Bellatrix, etc. are flourishing to become India's SpaceX.
Bengaluru is ranked among the top 3 in global aerospace and defence cities in attracting foreign investment.
🔭 The Final Frontier
India's space economy will garner close to $13 billion in revenue in 2025, compared to around $9.6 billion in 2020.
NASA and ISRO signed a partnership to collaborate on and launch NISAR – a Low Earth Orbit (LEO) observatory. The mission is targeted to launch in 2024.
India is emerging as a leading alternative to launch satellites after SpaceX, Roscosmos, and China Aerospace Science & Technology Corporation.