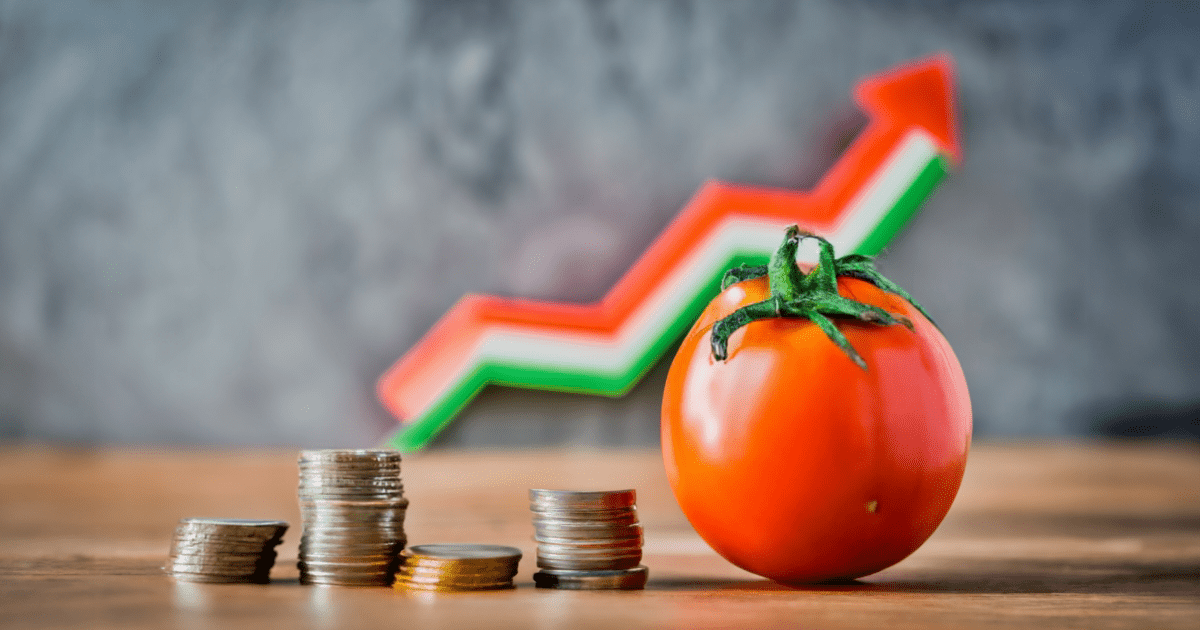 Reading Time: 3 minutes
As we bid goodbye to August's patriotic spirit, India welcomed its latest economic report card with open arms – and it's a must-read!
Remember last month when tomato prices went through the roof, sending shockwaves through our kitchens and budgets? Considering how food prices were soaring, it's no surprise that inflation increased to a 15-month high of 7.4% in July, after being mellow at 4-5% for a while.
But here's the plot twist: Despite the inflation hiccup, the Indian economy seems to be holding its own. In fact, it's doing pretty well! 📈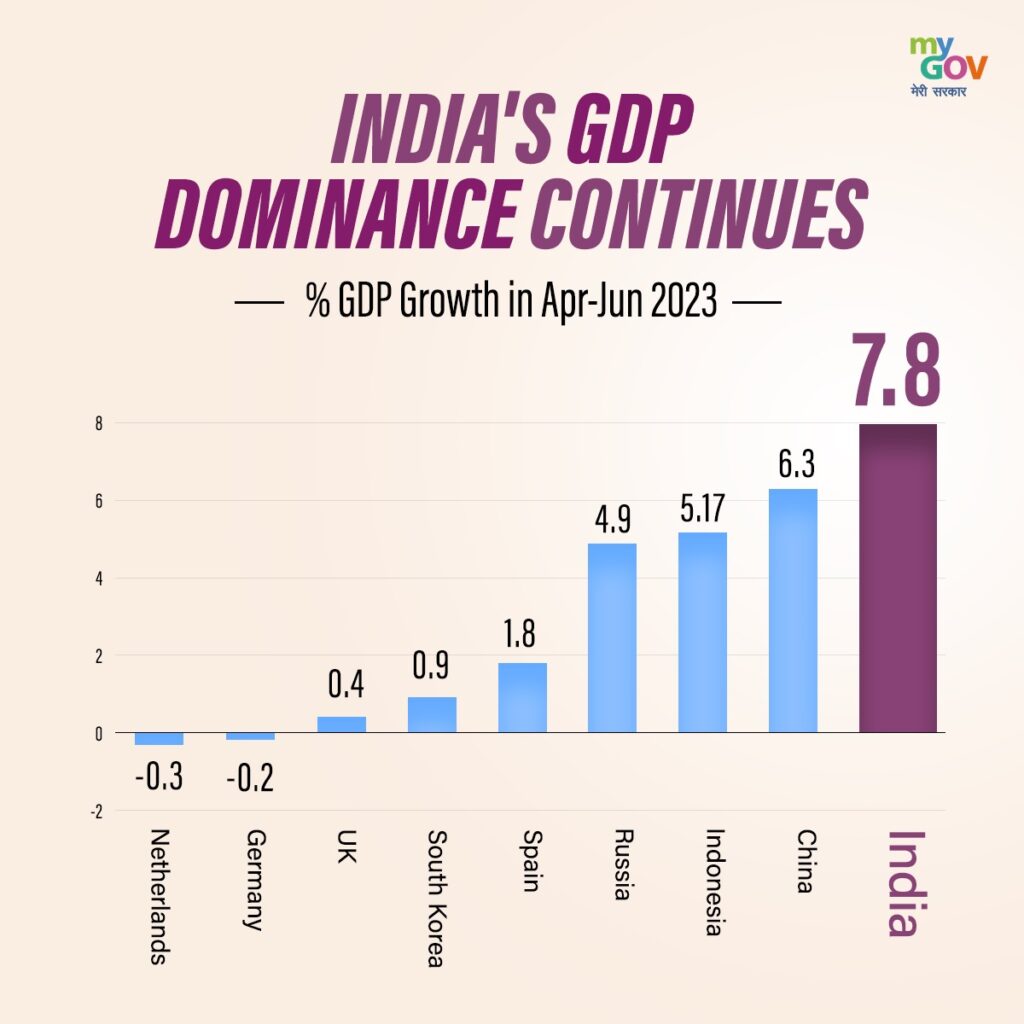 In the April-June quarter, India's GDP grew by 7.8% – the highest growth we've seen in four quarters. While other global economies like China are struggling amidst a global slowdown, India is out here defying the norm. No wonder the IMF expects India to have one of the highest economic growth in this FY24.
🏅How India had record economic growth
Service sector boom – The real MVPs of this economic surge are the financial, real estate, and professional services sectors which have registered an impressive 12.2% growth compared to the previous year.
Spending surge – Private final consumption expenditure (PFCE) surged by 6% in Q1 FY24, a significant jump from the 2.8% increase seen in the March quarter. With the 2024 elections on the horizon and the festive season approaching, consumption is expected to continue growing.
Investing for growth – The Indian government is going all-in on infrastructure and has already put 28% of a massive Rs. 10 lakh crores to work in Q1. And the private sector is not missing out on the action. The private sector announced the highest number of new investment projects in 14 years during the June quarter.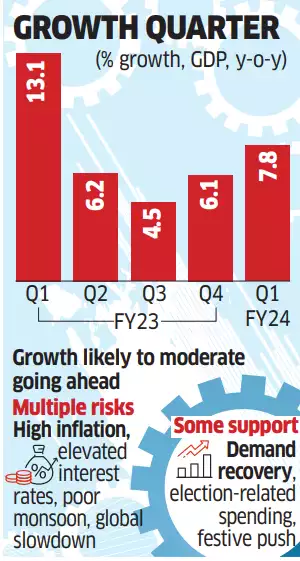 🔮 Future expectations
First off, this year's monsoon hasn't been as expected which might put pressure on our agricultural growth, which could, in turn, nudge up food prices.
But, as long as our economic growth remains stable, it's likely that foreign investors will keep pouring their investments into the Indian markets. This, in turn, can provide some support to the Indian stock markets, at least for the time being.
The theme in the spotlight
This week, all eyes were on the Production Linked Incentive (PLI) scheme, a government program aimed at boosting domestic manufacturing in India. The scheme is all about encouraging companies to make products in India by giving them incentives.
Auto sector in the fast lane – The government made a move to extend the PLI scheme for the automotive sector by a year. Originally set to run from 2022-23 to 2026-27, it's now rolling until 2027-28. Nearly 95 companies, including big names like Mahindra and Mahindra, Tata Motors, Hyundai Motors, and more, benefit from this extension
IT hardware buzz – After deferring its decision to ban imported laptops, the government gave a boost to the IT hardware manufacturing sector under the new PLI scheme. Earlier, PLI for IT hardware was given the green light in 2021 with a budget of Rs 7,350 crore. Which has now been increased to Rs. 17,000 crore. Some big players like Asus, Dell, HP, and Foxconn have agreed to manufacture in India, under this revamped scheme.
Train parts on track – India's rail system still depends on imports for critical components like wheels and axles. But that might change soon as the government is planning to introduce a PLI scheme for train component makers, to attract manufacturing firms and reduce the need for imports.

Think it's a solid idea to invest in companies that can benefit from the PLI scheme? Put your intuition into action ⬇️
Check out the 'Indian Growth Story' collection here
Explore Now