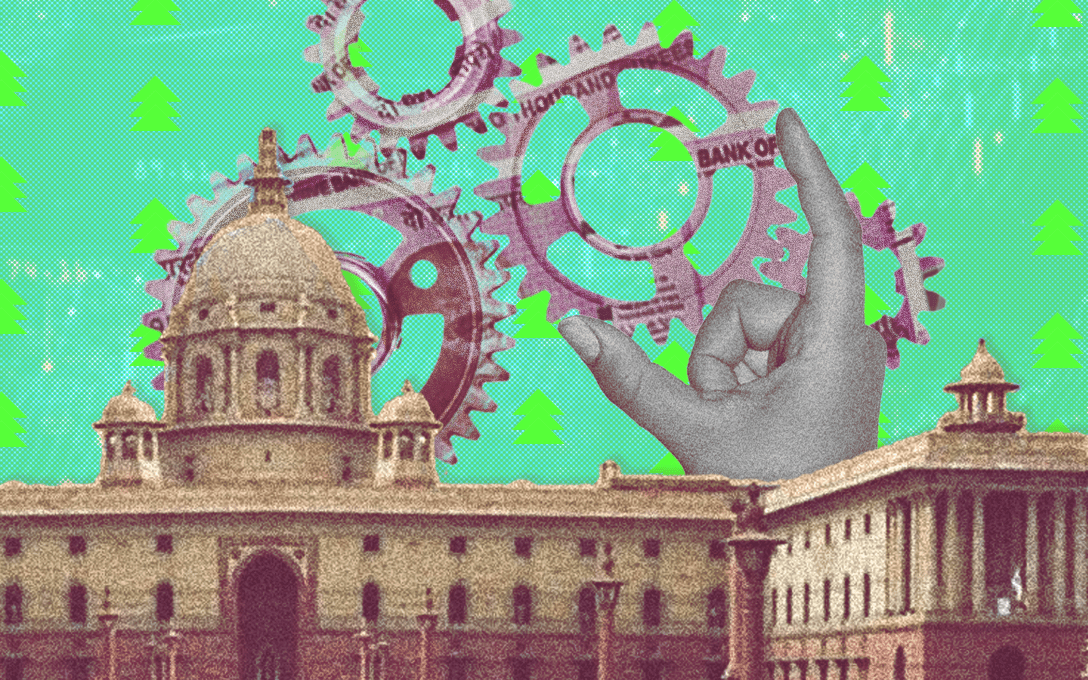 Reading Time: 2 minutes
Last week was a historic one for the Indian stock markets as investors heavily cheered the steps taken by the government in this years' Union Budget. Benchmark indices rose over 9% in a single week as new policies aimed to strengthen various sectors like auto, healthcare, infra and financial services. Unexpectedly, there were little-to-no changes made to various tax structures – and that gave all investors a breather. Global rating agency – Standard and Poor's (S&P) – said that India's Budget represents a comprehensive effort by the government to spark up the country's economic recovery.
Moreover, bullish sentiments of Foreign Institutional Investors (FIIs) and the accommodative stance by the RBI to contain the crisis caused by the pandemic also contributed towards the markets reaching an all-time high!
Matter of Fact
Before going into some of the other market updates, today we'd like to talk about a lesser known fact about a product that is present in almost all Indian households.. the very famous brand of butter – Amul – the taste of India! 🙂
Amul is actually an acronym for Anand Milk Union Ltd. It started operations back in 1946 and became India's first commercially made butter. It now sees itself in almost every Indian household!
Amul is actually an acronym for u003cstrongu003eAu003c/strongu003enand u003cstrongu003eMu003c/strongu003eilk u003cstrongu003eUu003c/strongu003enion u003cstrongu003eLu003c/strongu003etd. It is India's first commercially made butter and now sees…
Click To Tweet
Markets Update
The Big Picture
The India Manufacturing PMI measures the performance of the manufacturing sector. In January, the Manufacturing PMI stood at 57.7, well above the market consensus of 56.
The India Services PMI measures the performance of the services sector. In January, the Services PMI increased to 52.8 from 52.3 in the previous month, but marginally below market expectations of 53.
The trade deficit (exports – imports) in India narrowed to $14.75 billion in January from $15.30 billion a year earlier.
The RBI left its benchmark interest rates unchanged during its February meeting – as widely expected. It is maintaining an accommodative stance as long as necessary to support the economy while also ensuring that inflation remains within the target going forward.
Budget 2021- Highlights
Sectors in focus
In what was a first-of-its-kind digital-only budget amid a pandemic, the government was committed to aggressively tackle the perils of an ailing economy. The union budget 2021-22 was focussed on six pillars, ranging from infrastructure to healthcare and the total budget amount stood at ₹34 lakh crore!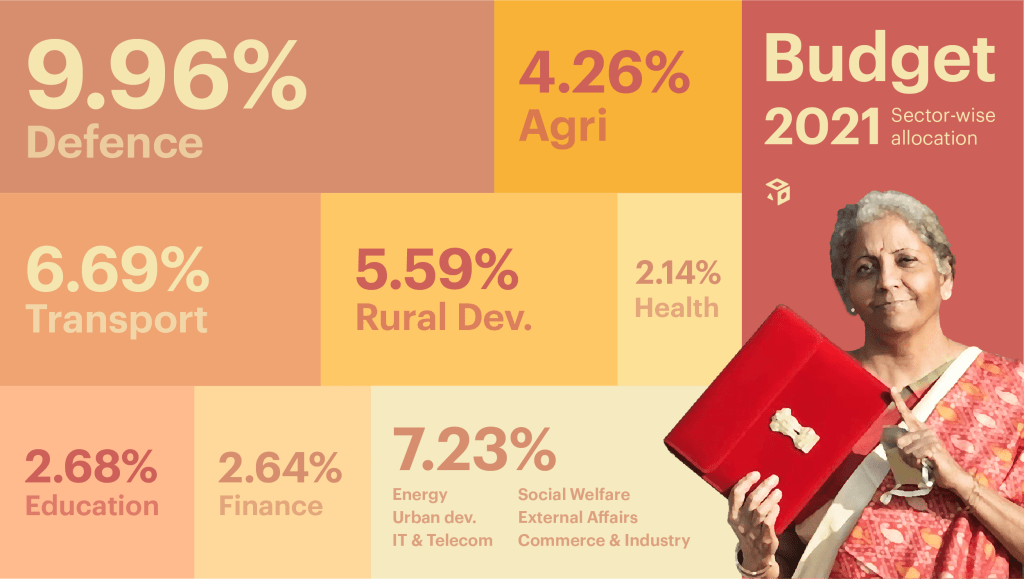 Ok, so?
Budget 2021: The Healthcare Pledge
With the world starting to recover from a healthcare crisis like none other, this budget the govt. of India was prepared to aggressively push for the betterment of the healthcare system. Working towards that, it has launched the PM Atmanirbhar Swasth Bharat Yojana. Okay, so? Find out below!
Inside smallcase
Let's meet on Telegram!
The wait is finally over! We are now on Telegram and we're excited to see you there. Join the Telegram channel for market news, latest blogs, investing insights, some fun memes, and more. To join, click here.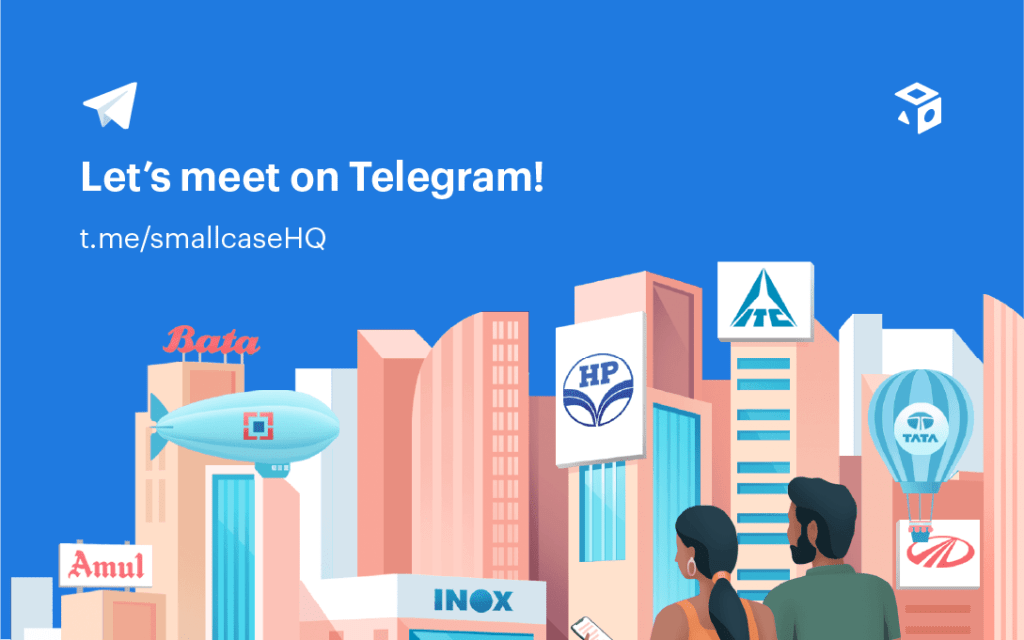 And that's a wrap for this week… Happy Investing!