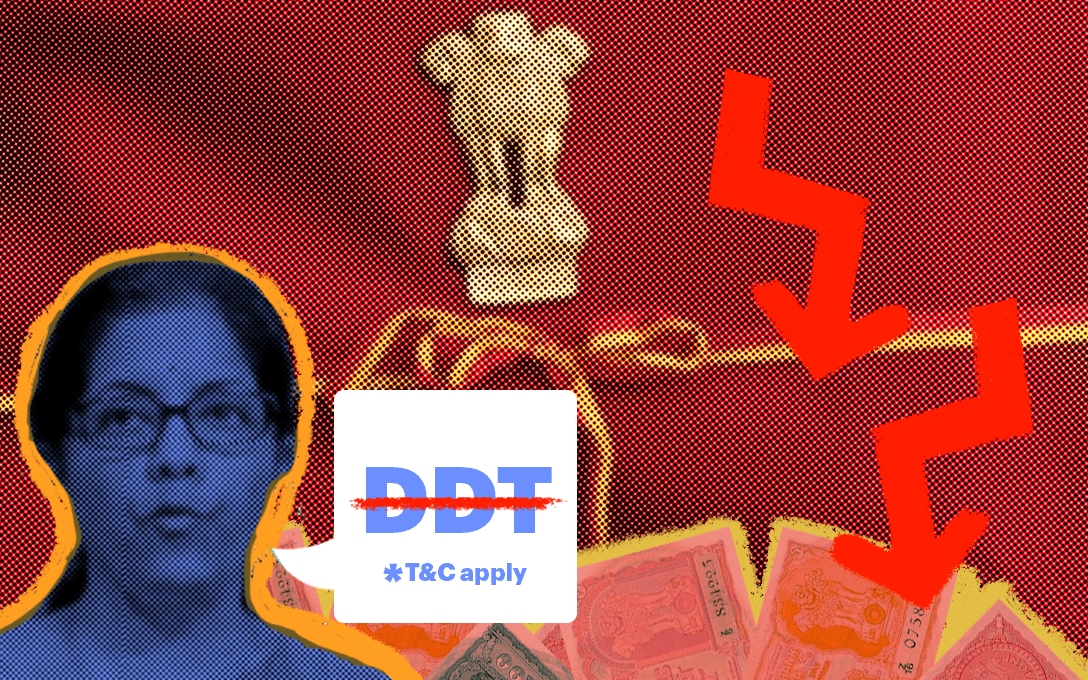 Reading Time: 2 minutes
Govt plans to double farmers' income
India's farm sector recorded a robust 3.5% growth in the third quarter of 2019-20 (October to December) on the back of a good Kharif harvest & expected bumper Rabi crop
As a consequence, the National Statistical Office (NSO) estimates that the farm sector growth in 2019-20 fiscal year will now be at 3.7%, up from 2.4% during 2018-19
Last week, Ashok Dalwai, Chairman of the Committee on Doubling Farmers' Income, announced that the ambitious plan of the government to double farmers' income by 2022 is on track
He said that about 10,000 farmers producers organisations (FPO) and 500 such organisations in fisheries are being promoted. Additionally, the Model Land Lease Act, the Model APLMC Act & the Model Contract Farming and Services Act have been brought in
To drought-proof 151 districts, efforts are being made to complete 99 irrigation projects, covering 7.86 million hectares
He added that the Government was targeting to double milk processing capacity to 108 million tonnes by 2025 & achieve a production of 20 million tonnes in fisheries
The Rising Rural Demand smallcase has companies that either derive a significant amount of their revenue from rural India or are striving to enhance their foothold across rural markets to benefit from increasing rural demand.
Aim for higher returns at lower risk
Volatility refers to the rate at which price of a security/index increases or decreases for a specific set of returns. Investors consider securities with higher volatility as riskier
The India Vix index measures the market's expectation of volatility in the near term. An increasing index value indicates higher expectation of volatility & vice versa
Since the start of the year, the index has doubled and has gained 64% over the previous 1 month. News of coronavirus infection being reported across the globe and growth slowdown in India has contributed to heightened risk perception
During such times, investors usually expect higher returns from investments in high risk equity instruments. However, researchers across the globe have observed a phenomenon called low risk anomaly, wherein low risk stocks have consistently outperformed high risk stocks
The Low Risk – Smart Beta smallcase picks its constituents from top 150 market cap stocks listed on NSE & provides investors an opportunity to exploit the phenomenon of low risk anomaly. The portfolio is weighted in such a way that maximum diversification is achieved
Furthermore, institutional investors hold at least 10% stake in all stocks in the smallcase. High institutional holding usually indicates high management quality, good performance track record and expectation of bullish performance going forward
This smallcase is best suited for passive long-term investing.
Markets Update
Sell-off across the board continued last week as a new wave of fear about the spread of coronavirus & its economic impact gripped investors. Nifty ended down 1.9% at 10,989.5 and Sensex closed at 37,576.6 down 1.88%
Nifty 500, Nifty Midcap and Nifty Smallcap indices all closed in the red
Reserve Bank of India (RBI) on Thursday superseded the board of Yes Bank and imposed a 30-day moratorium on it in the absence of a credible revival plan. Share prices of the bank have tanked by 54% over the last 1 week
India Manufacturing PMI declined to 54.5 in February 2020 from a near eight-year high of 55.3 in the previous month, but beating market consensus of 52.8. Services PMI increased to 57.5 in February 2020 from 55.5 in the previous month