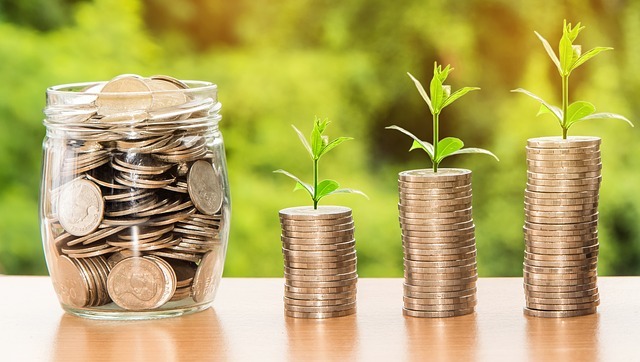 Reading Time: 3 minutes
smallcases are Rebalanced
Thematic, model-based and sectoral smallcases with a quarterly schedule have been rebalanced. Regular rebalancing ensures that the smallcases are always true to the underlying theme/idea. You can now invest in newly rebalanced smallcases with a brand new set of stocks and apply updates to your invested smallcases.
Earn dividends with these quality mid-cap companies
The Growth & Income – Midcap smallcase is based on the investment criterion set out by Kevin Matras, a US based investment expert.  The smallcase has been customised to include only mid cap stocks.
The smallcase seeks out companies whose return on equity is higher than the sector median. Return on equity (ROE) measures how effectively management of the company is using the company's assets to generate profits.  A business that has high ROE compared to its peers is a sound investment. The smallcase considers consistent earnings growth as well as dividend payout.  While seeking out quality stocks, it is also important to reflect on the value of the stock, lest investors over pay. The smallcase uses price to operating cash flow to select companies available at attractive valuations. Companies can manipulate earnings through bad accounting practices, but it is harder to do the same with operating cash.
The smallcase has returned 5.7% over the last 6 months compared to Nifty 100 Midcap returns of -0.9%.  It is currently trading at a 48% discount to Nifty 100 Midcap PE. 6 out of 8 stocks in the smallcase have potential upside of greater than 10% according to analysts. Furthermore institutional investors hold at least 10% stake in all stocks in the smallcase. High institutional holding indicates high management quality, good performance track record and expectation of bullish performance going forward.  
Govt tightens electric vehicle roadmap timelines
Ministry of Road Transport & Highways had put out a draft notification last month proposing the sale of only electric 3 wheelers from April 2023 and allowing the sale of only electric two-wheelers under 150cc, from April 2025 onwards. This week, at a meeting with industry participants, NITI Aayog has refused to extend the deadline and asked auto makers to submit a road map on the proposal of transition within two weeks. 
In order to encourage auto makers, Government is expected to announce a host of tax incentives, in the upcoming budget, for electric vehicles (EVs). According to news reports, EV segment could be offered upfront weighted deduction on capital expenditure thereby reducing their tax liability. Budget could also allow upto 200% deduction on expenses incurred towards inhouse research and development. 
Government is also likely to cut import duties on specific EV components. According to Government sources GST Council will also consider reducing tax on electric vehicles.
The Electric Mobility smallcase comprises of companies that are investing in the electric vehicle ecosystem and are expected to grow with growth in electric mobility.
Markets update
After a volatile trading week, benchmark indices ended the week in Green. Nifty closed up 0.55% at 11,788.9 and Sensex closed up 0.51% at 39,394.6.
India's current account deficit for Jan – March 2019 quarter was $4.6 billion or 0.7% of GDP. That compares with a median $6.1 billion deficit estimated in a Bloomberg survey. 
Inside smallcase
Humanizing Error Messages
In finance or anything that involves money, it becomes all the more important to be careful with communications. On the smallcase platform, we have tried to add a human touch to our error messages that will not only help you understand the situation at hand but also provide insights into the next step that you can take. Read the blog here.
[cta color="blue" class="hide-on-platform" title="See Rebalanced smallcases" url="https://www.smallcase.com/discover/all?count=11&sortBy=rebalanceDate&sortOrder=-1?utm_source=smalltalk&utm_medium=banner&utm_campaign=smalltalk&utm_content=postweek010719″ button_text="Explore Now"]Fresher than ever![/cta]