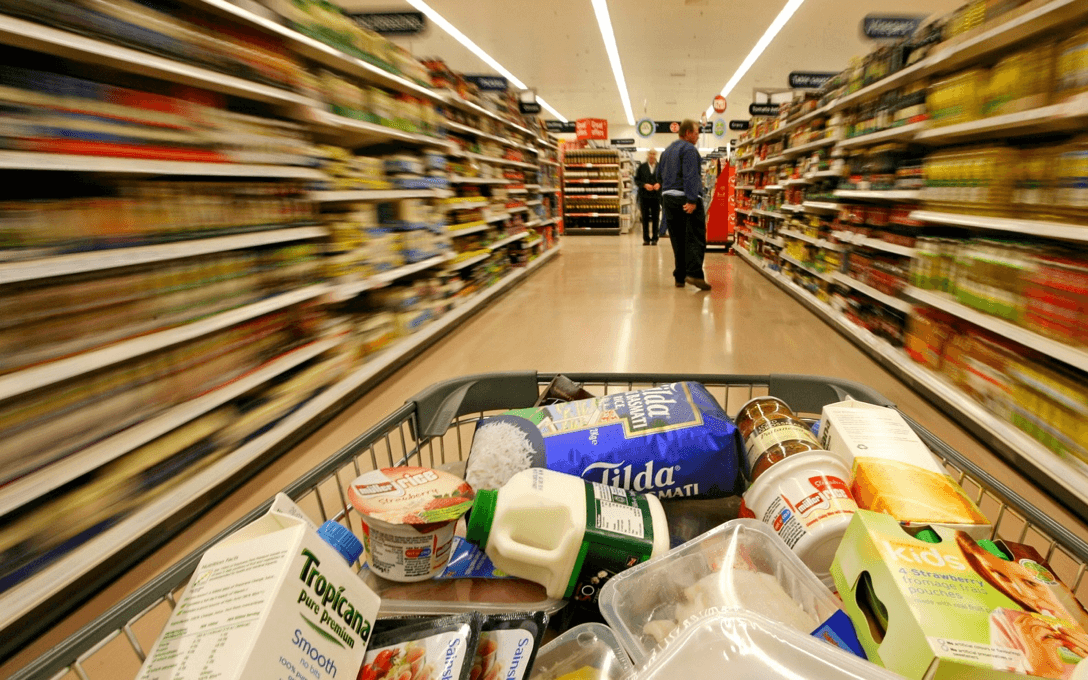 Reading Time: 2 minutes
FMCG companies thrive on rising consumer demand
Many FMCG companies declared double digit volume growth, on a year-on-year basis during the June 2018 quarter. There were many reasons for the same. Rural demand, which was depressed in the past, is improving and even outpacing urban demand, driving overall consumer demand.
The recent hike in minimum support price for kharif crops, farm loan waivers and the likelihood of a normal monsoons have strengthened the case for sustained momentum in rural growth. It is likely to provide an upward thrust to the top line of FMCG companies. Upcoming State and Central Elections will also provide further impetus to rural demand. These companies are also expected to benefit from GST rate cuts in some segments.
You can benefit from the growth of FMCG sector by buying the smallcase FMCG tracker. The smallcase has returned 16.47% during the previous year.

Cash-rich companies at low valuations 
Earnings mentioned in income statements can be misleading at times, which is why investors are better off analysing the free cash flow of a company. Free cash flow (FCF) is the amount of money a business generates after accounting for investments required to be made into maintaining or expanding a company's asset base. FCF is a measurement of a company's financial performance and health. FCF is transparent as it reflects the exact cash position of the company, making valuation easy and simple. The Cash Cows At Bargain smallcase consists of cash-rich companies that are growing their free cash flow and reducing debt burden, yet are available at lower valuations.
The smallcase is trading at a discount of 14.7% to Nifty PE. 7 out of the 10 companies in the smallcase have been ranked either "Strong Buy" or "Buy" by analysts. According to analysts, 70% of the companies in the smallcase have a stock price upside potential of at least 10%, with half of the stocks in the basket having at least 20% upside potential. A majority of the companies in this smallcase have at least 10% institutional holding, indicating high management quality, good performance track record and expectation of bullish performance going forward.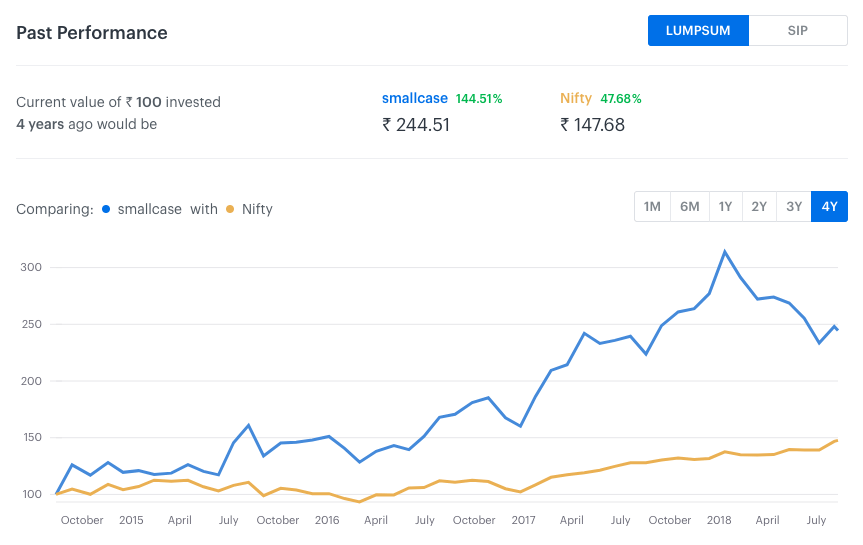 Markets hit record highs
After hitting record closing highs multiple times during the week, the benchmark indices closed the week in green. Nifty closed up 0.6% at 11,429.5 and Sensex closed up 0.8% at 37,869.2. Foreign institutional investors have bought Rs.2,373.3 crore shares so far this month.
According to Government sources, India's industrial output for June 2018 grew by 7% on a year-on-year (y-o-y) basis. Manufacturing output for the same period grew by 6.9% on a y-o-y basis. Both numbers were substantially higher compared to analyst estimates.