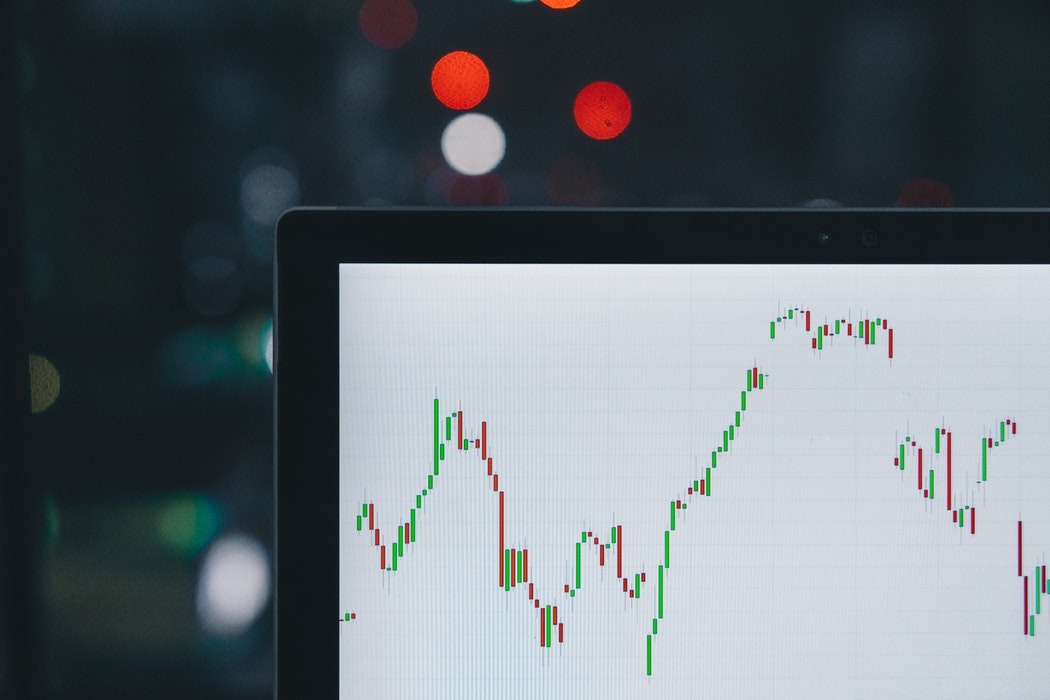 Reading Time: 2 minutes
Of Rallies and Corrections
FY19 (Apr'18-Mar'19) was not good for Midcap and smallcap stocks. From its peak in Jan'18, the Nifty Smallcap Index was down 30%, by the end of FY19. Market commentators even coined a term for this correction – Midcap/Smallcap Meltdown. Different commentators blamed it on different issues – MF categorization by SEBI, Introduction of LTCG, Liquidity crisis in NBFC space, high valuations etc. We can get into specifics of each of them, but the bottom line is that the stock market doesn't follow a straight line.
Anyone who invested in the midcap or smallcap segment last year will not be happy, as their portfolio would be in red. But anyone who invested in either midcaps or smallcaps in Mar 2014 would still be very happy. In 5 years starting Apr'14 and ending Mar'19, Nifty Midcap has given a 112% return. In the same period, Nifty Smallcap Index has given 80.68% return. This translates to a CAGR return of 16.22% and 12.56% respectively for the midcap and smallcap segments.
As you can see in the chart below, both midcap and smallcap segments saw tremendous rally before the correction which started last year. One of the reasons the drop is called correction is that markets run-up a lot and needed to cool down. Also, the important point to note is that even after the correction, index levels were higher than the starting point – this is the story of every stock market rally ever. The takeaway being, anyone investing in Midcap or Smallcap space should have a long time horizon – min. 3 to 5 years.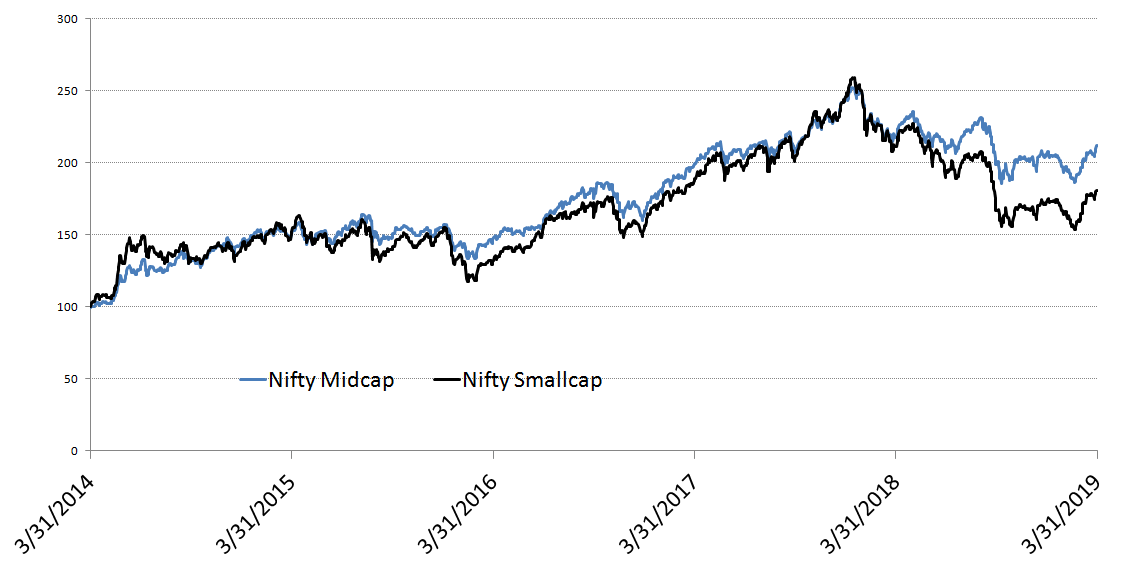 This week, we are highlighting two smallcases which majorly consists of stocks from the smallcap segment and which were able to resist the so-called midcap/smallcap meltdown of last year.
R&D Spenders
This smallcase consists of companies which are investing heavily in Research & Development to build future-ready goods and services. The smallcase generated 6.55% return in FY19, against Nifty Smallcap performance of -14.37%. In the last quarter of FY19 (Jan-Mar-19), the smallcase generated a return of 7.67%
The PE List
This smallcase consists of companies which have high shareholding by Private Equity firms. It was down by only -1/42% compared to Nifty smallcase performance of -14.37%. The smallcase was up by more than 10% in the last quarter of FY19.
Markets Update
After a seven-week winning streak, markets ended in red last week. Nifty closed at 11,643.45, down 0.19% for the week and Sensex closed at 38,767, down 0.24% for the week.
Retail inflation for the month of March came out to be 2.86%. This was highest in the last 5 months, but still around the lower end of RBI's target range of 2-6%. Thus, economists are expecting another cut in the interest rate, in order to boost growth without worrying about inflation