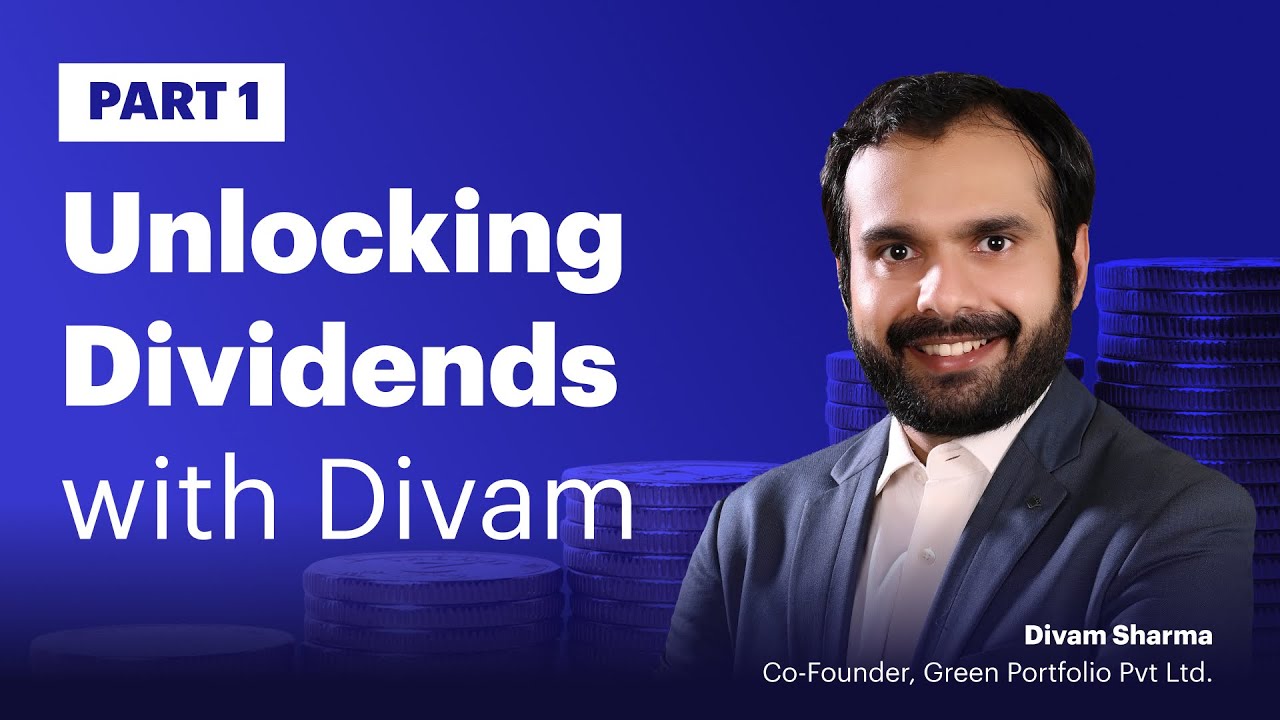 Reading Time: 1 minutes
Divam Sharma, Co-Founder of Green Portfolio Private Limited (SEBI registration number: INH100008513) is a distinguished financial expert. We recently went into a conversation with him to discuss all things dividends and how they add value and sheen to your existing investments.
Here are some highlights from the conversation –
What are the Different Dividend Types & What is Their Impact? 
Types of dividends include regular, special, & asset class-specific dividends.
Dividend consistency & history can impact stock price & a shareholder's appetite to invest.
Companies that pay dividends even during market crashes tend to be more resilient.
What are the Tax Implications of Dividend Income in India? 
Dividend income is taxed differently depending on whether shares are held for investment or trading purposes.
A TDS of 10% or a flat 20% rate is charged on dividend income depending on the shareholder's status.
How to Evaluate Companies with High-Dividend Payouts?
Consistency and sustainability of dividend payouts are important.
Investors should also look at financial performance, including revenue growth, profit margins, & return on equity.
How to Analyse a Company's Dividend Payout History?
Consistency: Has the company paid dividends consistently over a long period of time?
Growth: Has the company increased its dividend payments over time? A history of increasing dividends is usually a positive sign for investors.
Payout ratio: What percentage of the company's earnings is being paid out as dividends? A very high payout ratio could indicate that the company is not reinvesting enough of its profits back into the business for growth.
Yield: What is the current dividend yield, which calculates by dividing the annual dividend payment by the current stock price? 
Industry comparison: whether the company is an outlier or in line with its peers.
What are the Risks Associated with Investing in Companies with High Dividend Payouts?
Sustainable dividend yields can only go so high, capital appreciation in the long term is essential.
Companies that pay out most of their earnings as dividends may not be good investments.
Investors should look for companies with high dividend paying stocks and capital appreciation potential.
Know more in detail about dividends; join in the conversation –
Disclaimer: Investments in the securities market are subject to market risks. Read all the related documents carefully before investing.
Disclosures: View here.
Happy Investing!