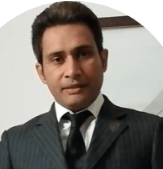 Reading Time: 1 minutes
Steel major Tata Steel on Monday, 6th January, 2023 reported a surprise consolidated net loss for the third quarter ending 31 December, 2022 (Q3FY23).
This is a steep decline from the profit posted in the corresponding quarter of last year (Quarter ending Dec '21).
The market cap of the company is ₹1,38,924 crore, stock's trading range of 52 weeks is 82.7 to 139, the company widely covers operations from mining and processing iron ore and coal to produce and distribute finished goods.
As compared to previous year the profitability of the company has decreased because of which EPS fell from 32.9 to 23.1 in September quarter and now in December quarter it is further reduced to 13.8.
If we focus on operating profit of the company, It was highest in September 2021 from there the operating profits are declining quarter on quarter and now Operating Profit is 4048 Crore in December 2022. When it comes to Net Profit, this may come as a surprise as the company posted a Net loss of 2502 crore compared to a 9598 crore Net profit in December 2021.
Upcoming Possibilities for the Stock
Before proceeding, please note we have accumulated this stock at some identified levels and recommended the stock in the following smallcases-
Swing Trade Opportunities Short Term Gulluck
2. Penny Stocks Gulluck with Midcap And Large cap
3. Gaurav Sir's Hand Picked 50 Diversified Stocks
As this stock has a P/E of 5.03 which is less than the industry PE of 8.45, we have chosen this undervalued stock because of its PEG (Price Earning Growth Ratio) which is positive along with the technical analysis of price and volume.
FIIs have increased the holding
DIIs have also increased the holding
A Dividend payout ratio of 15.5% made us believe to join the growth story of Tata Steel from its 52 week low.
Disclaimer : This stock is recommended to clients at different Levels and possibilities are we may consider profit booking at some levels and may add more at some levels so consult with your investment Adviser before taking any decision in this risky stock.