Broker Rationales
HDFC Pack smallcases on Group Businesses, exclusively available on HDFC securities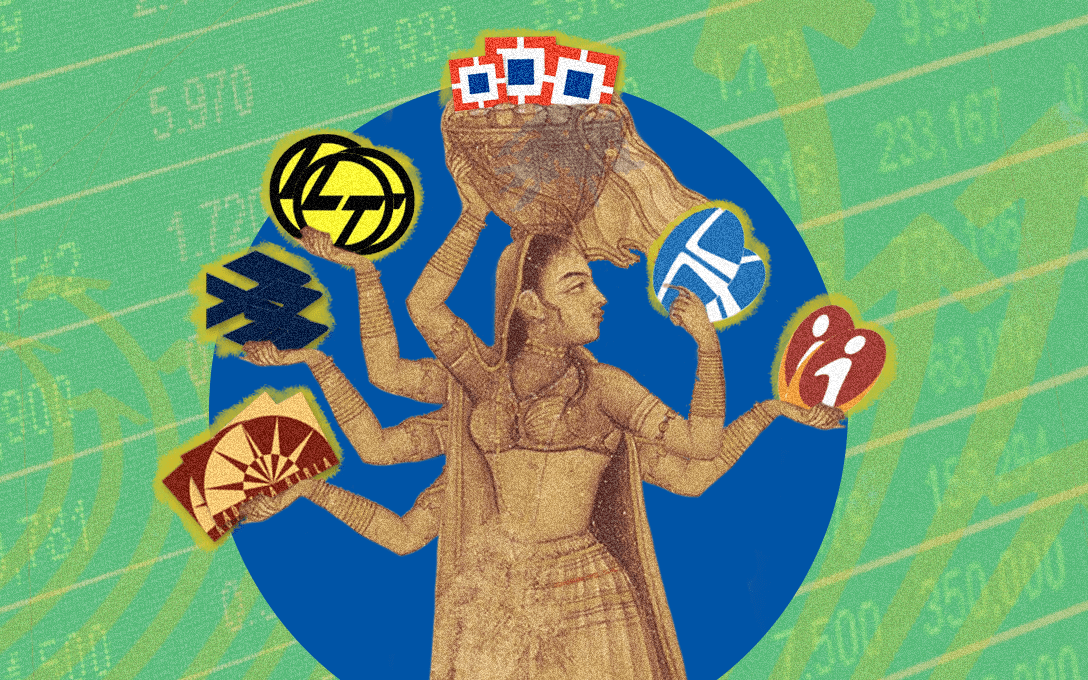 Reading Time: 2 minutes
Trust is paramount in the world of investments. When people invest in a company, they are trusting the business & its management to deliver as promised & do what is best for the shareholders. Companies that end up gaining the trust of investors have a unique advantage since shareholders are more open & trusting of the management's actions & plans.
Organizations (and managements) that are able to deliver consistently year-on-year become even more credible & trustworthy. Over time, such companies become a symbol of trust & their brands/logos become synonymous with characteristics that we humans value a lot – great service, high quality, ability to deliver, etc.
In India, there are a handful of such organizations & groups that have managed to achieve this over the years. Luckily for investors, many are listed companies that people can invest in & benefit from. Three new smallcases, each investing in companies from three such leading & trustworthy business houses, are now exclusively available on HDFC securities.
Introducing HDFC Pack smallcases on Group Businesses
The three newly created group businesses smallcases invest in business groups that have earned the reputation of investors over the years and created a trustworthy brand for themselves. Each smallcase invests in the listed companies that are owned by these groups.

HDFC Pack smallcase: Established in 1977, the HDFC Group is the largest financial conglomerate in India. In fact, the HDFC Group and the TATA Group are the 2 largest business houses in the entire country, constantly upping one another based on their changing market capitalization.

This smallcase invests in the 4 listed companies from the HDFC Group, including HDFC Bank & HDFC Life Insurance
These stocks from HDFC Group have a total market cap of ₹12 lakh crores!
This smallcase consists only of large-caps, with 0% exposure to midcaps or small-caps

ICICI Pack smallcase: The ICICI Group is another leading financial services business house in India, offering a range of banking and financial products.

ICICI Bank is amongst the Big Four Banks in India (along with State Bank of India, Bank of Baroda, and HDFC Bank)
This smallcase invests in 4 such companies from the ICICI Group – one in banking, one in asset management, and 2 in the insurance industry.
This smallcase has 75% exposure to large-caps & 25% exposure to midcaps

Aside from these two Pack smallcases, the following Packs are also exclusively available on HDFC securities:
Bajaj Pack smallcase: this smallcase invests in 5 companies that belong to the Bajaj Group, including Bajaj Finance & the flagship Bajaj Auto
L&T Pack smallcase: this smallcase invests in 5 companies from the reputed L&T Group, including the crown jewel Larsen & Toubro Ltd. and L&T Finance Holdings, and the recently acquired MindTree.
*********
HDFC securities launched smallcases in November 2018. smallcases are portfolios of stocks/ETFs that have an underlying theme or an established investing strategy. smallcases are inherently diversified, have no additional cost other than the standard brokerage, and prove to be far more cost-efficient than mutual funds in the long-run. Login now with your HDFC Securities account to invest in smallcases.