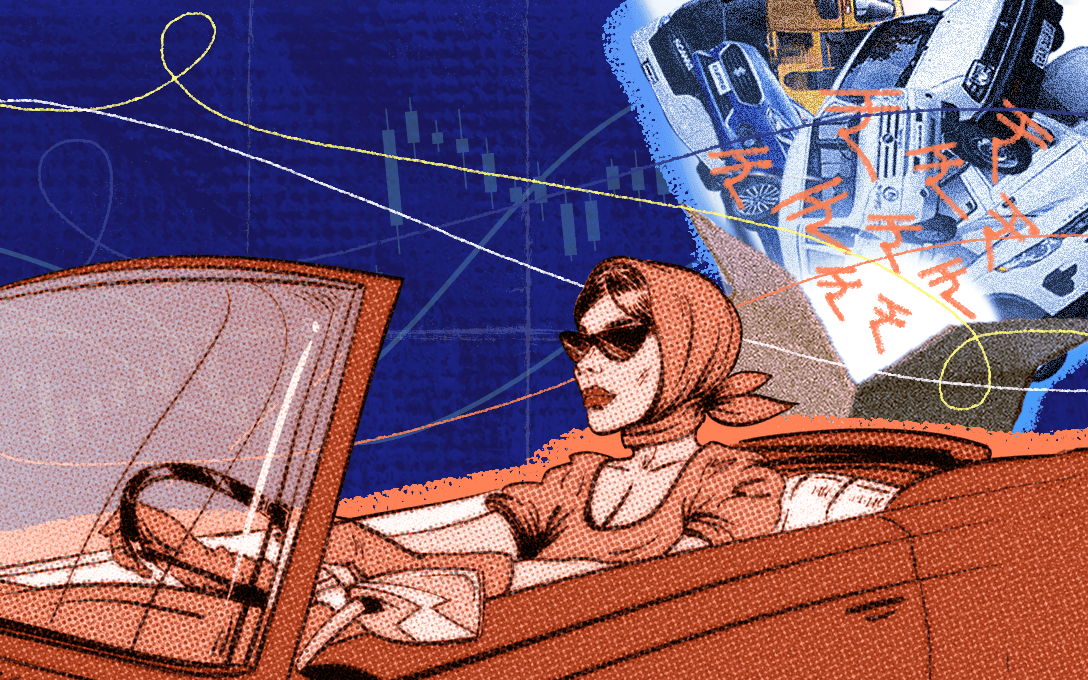 Reading Time: 4 minutes
India's automotive industry has been a critical contributor to the growth of the Indian economy, besides facilitating the basic mobility of Indians. The auto sector also generates export revenues and has depending on it numerous other MSMEs that operate in the auto ancillary and metals industry. In fact, the broad participants include not just vehicle/parts manufacturers & suppliers/dealers, but also ancillary industries, financial intermediaries, the Government, and even us, the end-consumers!
Auto sector industry size
The automobile industry in India is one of the largest and fastest-growing sectors contributing to 7.1% of India's GDP. It provides about 19 million direct and indirect jobs and contributes 4.7% of India's total exports. India aims to double its auto industry size to ₹15 lakh crores by the end of 2024. In terms of global rankings in manufacturing output, India is second largest in two-wheelers, seventh largest in commercial vehicles, sixth largest in passenger vehicles and the largest in tractors.
Auto sector from 2018-2021
From late 2018, there was growing clamour surrounding the slowdown in the auto sector. What was initially believed to be a cyclical downturn that reduced demand, gradually got aggravated. By mid-2019, the issues faced by the auto sector ranged from inventory backlog, production cutbacks, labour problems, liquidity crunches, reduced investment spending, and cases of employee retrenchment.

There are multiple reasons behind the slow growth in sales from 2018-19 to 2019-20:
Regulatory changes: The constant push/pullback on BS-VI compliance by 2020 created a lot of uncertainty & resulted in automakers putting brakes on many new launches. The guideline & official outlook on the transition from internal combustion engines (ICEs) to Electric vehicles (EVs) also got delayed & added to the confusion. Even the updated Motor Vehicles Act, which significantly increased the fines/penalties for road violations deterred many customers.
GST: Another key factor affecting the sales was the uncertainty created by the relevant authorities on the GST that will be ultimately charged on automobiles, resulting in many customers delaying their purchase for months since they anticipated a reduction in the applicable GST.
Pandemic: The nationwide lockdown that was imposed in India in March 2020 led to a sharp decline in economic activity, including auto sales. The pandemic also led to some people delaying or cancelling their plans to buy a new vehicle as outside movement was restricted for almost two years from early 2020 to late 2021.
Post-pandemic growth
In 2022-23, the first full year without COVID-19, auto sales finally reached pre-pandemic levels driven by a number of factors, including the economic recovery, pent-up demand, and low interest rates.
The growth in sales was triggered in the following segments:
SUV segment: The SUV segment is the fastest-growing segment in the Indian auto market. In 2022, SUVs accounted for a staggering 42% of total passenger vehicle sales, up from 35% in 2021. The rapid expansion of India's middle class played a pivotal role in driving the soaring demand for SUVs. These vehicles have become more than just a mode of transport – they are now regarded as status symbols, offering superior comfort and luxury. Conversely, small entry-level cars faced a different fate, witnessing a sharp decline of 57% to 252,000 units in 2022, plummeting from its peak of 583,000 units in 2016-17. Factors like new emission regulations and higher insurance costs contributed to making these entry-level vehicles financially out of reach for budget-conscious consumers.
Electric vehicles: With a strong push from the government through incentives and favourable policies, the adoption of electric vehicles (EVs) has gained momentum. Escalating fuel prices have further motivated people to transition to electric mobility. Advancements in EV technology have made them more affordable and reliable, making them more appealing to the masses. EV sales saw an astonishing 154% year-over-year increase, with FY23 sales reaching 1,165,057 units. This exponential growth firmly establishes India as a promising hub for the electric vehicle revolution. As the government strives to achieve its ambitious target of having 30% of all vehicles in India be electric by 2030, the growth trajectory of EVs is poised to continue its upward trajectory in the years to come.
The takeaway
The Indian automobile industry is poised for steady growth, driven by the rising middle-class population, increasing disposable incomes, and the government's push for the electric vehicle market. These factors are expected to continue fueling the demand for vehicles, ensuring a promising future for the sector. If and when you think that auto stocks present a good investment opportunity, check out the Auto Tracker smallcase – this portfolio consists of automobile & auto parts manufacturers, battery makers, and tyre companies to allow investors to efficiently track & invest in the auto sector.
---
Disclaimer: Investment in securities market are subject to market risks. Read all the related documents carefully before investing. Registration granted by SEBI, membership of BASL (in case of IAs) and certification from NISM in no way guarantee performance of the intermediary or provide any assurance of returns to investors. The content in this article is for informational and educational purposes only and should not be construed as professional financial advice nor to be construed as an offer to buy /sell or the solicitation of an offer to buy/sell any security or financial products. Users must make their own investment decisions based on their specific investment objective and financial position and use such independent advisors as they believe necessary. Disclosures: bit.ly/sc-wc