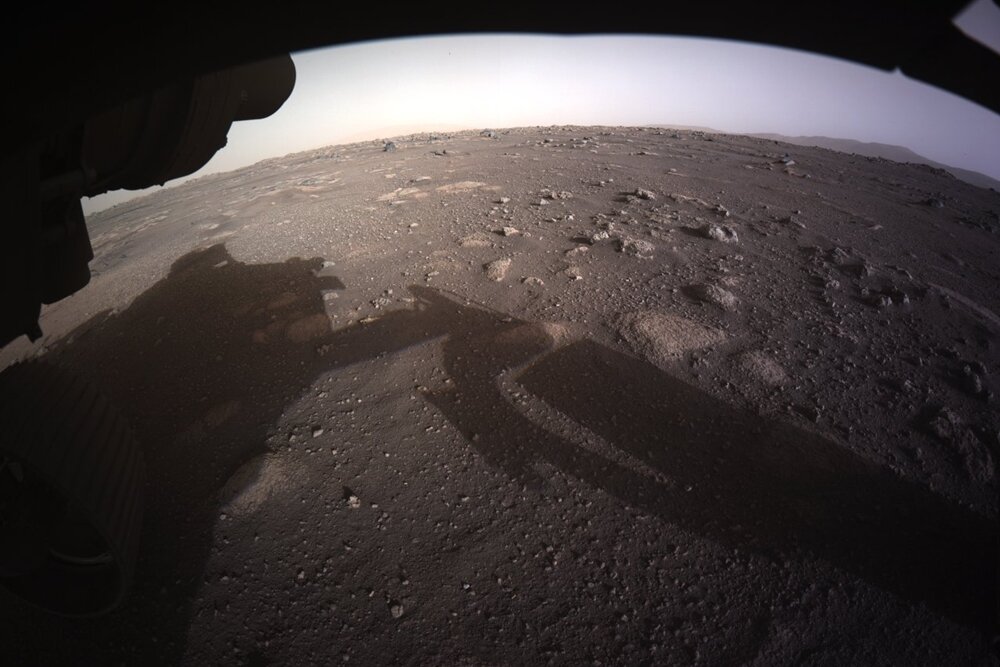 Reading Time: 2 minutes
The above image has been taken from NASA's repository.
February 18th, 2021: It shows the Perseverance rover lowered towards the surface of Mars during its powered descent.
Hi, there!
Happiest new year to you and yours! Feeling '22 yet?
The last week of 2022 buzzed by more rapidly than the entire year did, and that's saying something! The omicron variant of coronavirus is sending ripples across the world's population, but thankfully, governments around the world are putting curbs in place to prevent an outburst of cases.
Amidst all the rising uncertainty, how did you celebrate your new year's eve? Here are some pictures of folks like you and me, and how they did it around the world (just in case you too were busy bingeing to get out of bed for the countdown).
Did you get the gifts you wanted from your Secret Santa? Are you sticking to your new year resolutions, three days into the year? What are your big plans for this year? What are some ideas you're bullish on?
Too many questions? Well, we've been talking for quite some time now, but this time, we want to hear from you!
The world has changed quite drastically over the course of this past year. 2022 will be dominated by world-changing ideas as we sit on the cusp of societal evolution. So, what's the idea you're most bullish on?
Feeling '22! This year, I'm most bullish about… u003cbru003e#merawalaidea
Click To Tweet
Tag us on Twitter and tell us an idea that you think could have a long-term impact on the world or even be a potential investment opportunity. All your ideas will be featured in a dedicated timeline on our handle, because no matter how small, that's how every revolutionary idea starts off. Also, the best ideas stand a chance to be featured and win exciting gifts from us at smallcase!
[cta color="blue" title="2022 – The year of ideas" url="https://twitter.com/intent/tweet?url=https://www.smallcase.com/blog/postweek-report-20-dec-24-dec/&via=smallcaseHQ&related=smallcaseHQ&text=In 2022, I'm super bullish on…#merawalaidea" button_text="Tweet to us"]So, what are you bullish on?[/cta]
We'll be back next week with more content and insights on what the world looks like in 2022 and how some trends and ideas could stick around for a while. This year, we want you to lead conversations, come up with ideas that can be investment opportunities, and stay hydrated ALWAYS.
Until next week, wear your masks and invest in your future. Happy 2022!