smallcase Stories
Revolutionary Banking: How HDFC Bank Transformed India's Financial Landscape!
Reading Time: 3 minutes
HDFC Bank, the mighty titan of the Indian banking industry, has not only etched its name in the financial sector but also revolutionized the way banking is perceived in India. With an impressive market capitalization of approximately ₹9 lakh crores, HDFC Bank holds the distinction of being the third-largest company in India. In this blog, we will delve into the remarkable journey of HDFC Bank, exploring its monumental achievements, strategic insights, and the pivotal role it played in shaping the private banking sector in the country.
Unleashing Financial Brilliance
On April 15, HDFC Bank reported a staggering 21 percent YoY rise in consolidated net profit, amounting to ₹12,594.5 crore for the quarter ended March 31. Notably, the private lender also witnessed a remarkable 20.3 percent YoY growth in consolidated net revenue, totaling ₹34,552.8 crore during the same period. Furthermore, the bank's board recommended a dividend of Rs 19 per share for the year ended March 31, 2023, a significant increase from the previous year's Rs 15.5 dividend per share. These financial figures highlight the bank's consistent performance and unwavering commitment to excellence.
Pioneering Private Banking
In an economy previously dominated by public enterprises, HDFC Bank emerged as a game-changer following the banking reforms of 1991 which opened the doors for private players in Banking. Alongside Axis Bank (formerly UTI Bank), IndusInd Bank, and ICICI Bank, HDFC Bank spearheaded the private banking revolution in India. However, the initial years posed significant challenges as public trust in private banks was scarce due to rampant scams and a lack of faith in their operations.
Identifying Loopholes and Seizing Opportunities
The astute team at HDFC Bank quickly identified critical loopholes in the banking system and devised innovative strategies to overcome them. One such game-changing move was addressing the inefficiencies in co-operative banking. For example, carrying out an inter-state transaction (meaning sending money from Karnataka to Maharashtra) was a nightmare as it took almost 5-6 days.
Since HDFC had a healthy coverage of banks all across the country, they went up and told these co-operative banks that their customers could carry out money transfers to any part of the country in less than 2 days without any hassle and unnecessary extra charges. In return, HDFC Bank asked these co-operative banks to keep interest free deposits with it, which enabled HDFC to lend out more loans that too at a higher margin.
Another significant breakthrough came in the form of dematerialization of stocks. While stock exchanges were transitioning from physical share records to digital records in 1998, fund transfers remained a time-consuming process. So if you sold 10 shares of Reliance on Jan 1st, it would take as long as Jan 10th for you to receive the money. This was because of the long chain of stakeholders and different bank accounts involved in the process. Let me explain with the chart attached below.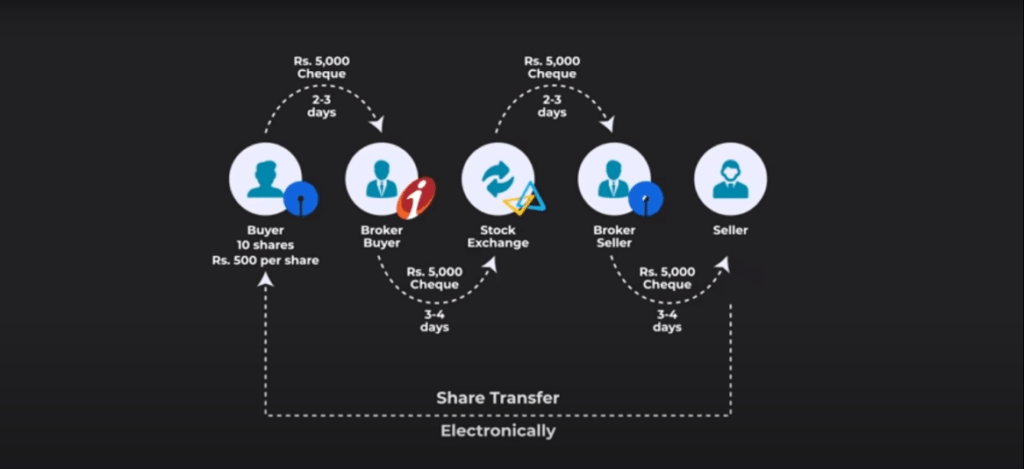 Recognizing this opportunity, HDFC Bank introduced Micro Banker, an end-to-end banking solution software that expedited fund transfers. Through flawless execution, HDFC Bank ensured the entire process of transfer could be completed within three days. By 2000, HDFC Bank had become the clearing house agent for major financial exchanges in India. Besides this, they garnered interest not only from brokers but also their clients. Therefore, each entity in the process would have an HDFC Bank account!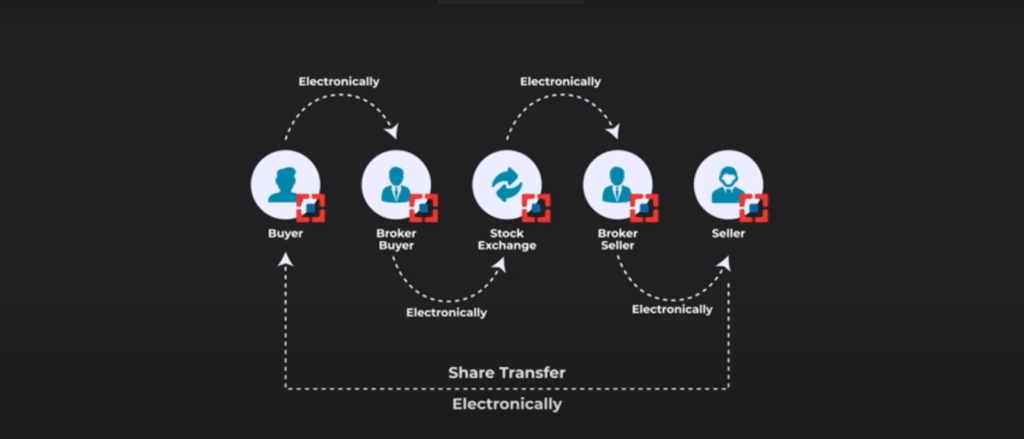 The Institution of Excellence
HDFC Bank's journey is studded with numerous instances where the bank showcased impeccable business acumen and set benchmarks for others to follow. The bank's unwavering commitment to innovation, efficiency, and customer-centric services has solidified its position as not just a company, but an institution in itself.
Conclusion
HDFC Bank's remarkable journey from a fledgling private bank to a financial powerhouse has transformed the face of banking in India. With its visionary leadership, groundbreaking strategies, and relentless pursuit of excellence, HDFC Bank has paved the way for the private banking sector in the country. As an institution, HDFC Bank continues to redefine banking norms, foster customer trust, and set new standards of performance, propelling India towards a brighter and more prosperous future.
Looking to be part of the HDFC legacy? Check out House of HDFC smallcase that focuses on companies under the HDFC belt with a presence across housing finance, banking, insurance, asset management and more!
Liked this story and want to continue receiving interesting content? Watchlist Windmill Capital smallcases you'd like to read more stories about!