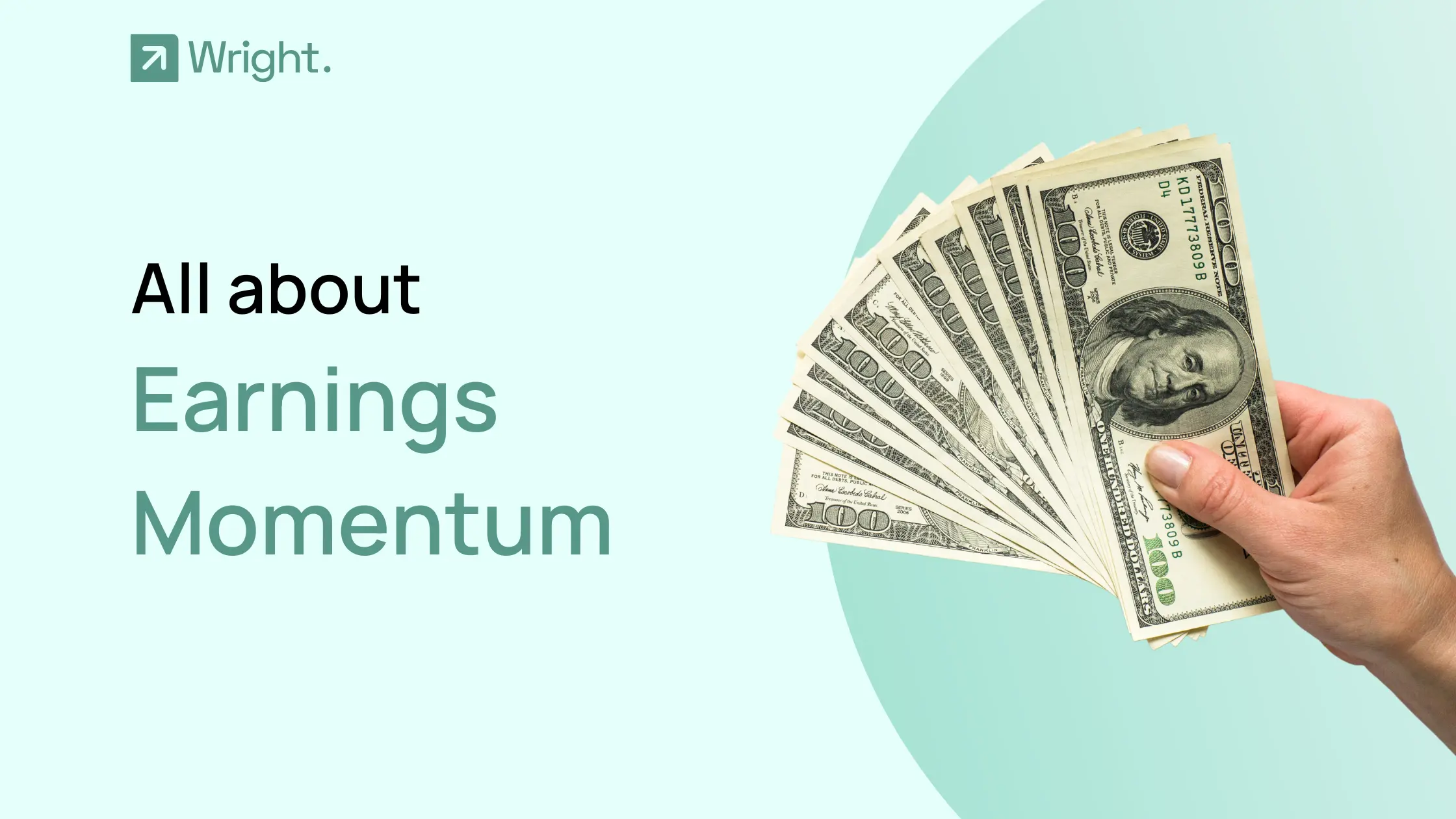 Reading Time: 4 minutes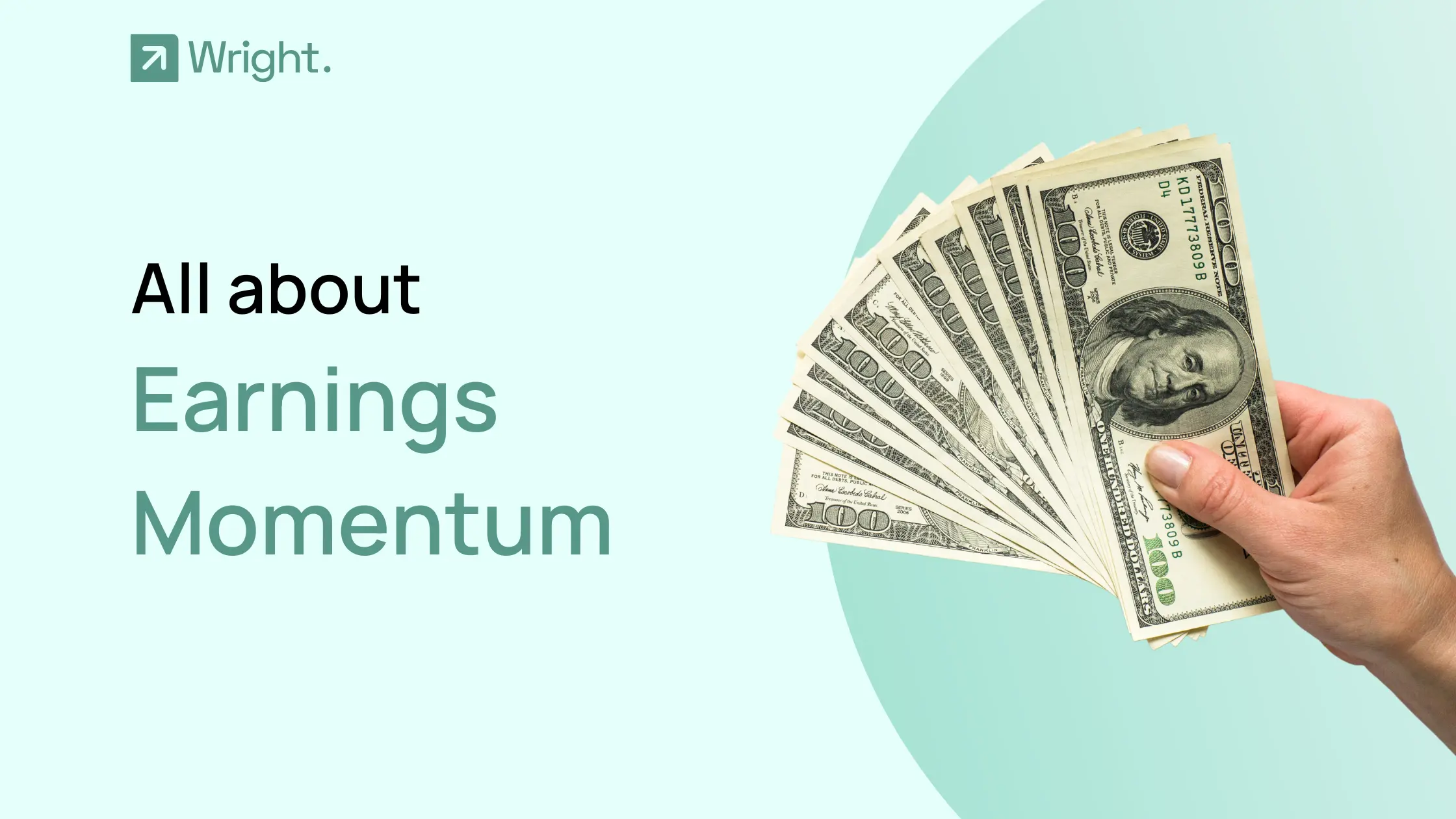 In our last rebalance, we informed the subscribers that we are upgrading our models to include "earnings momentum". This raised a lot of curiosity! So in this post we will try to explain what earnings momentum is and why we are adding it to our portfolios.
Earning momentum refers to the recent trend in a company's earnings. If a company has positive earning momentum, it means that its earnings have been increasing over a period of time. It is not only related to growth in the companies profitability but also to the performance of a company's results against the expectations. Earnings momentum can be an essential factor for investors to consider when evaluating a company as a potential investment, as it can provide insight into its financial health and future performance.
How is earnings momentum calculated?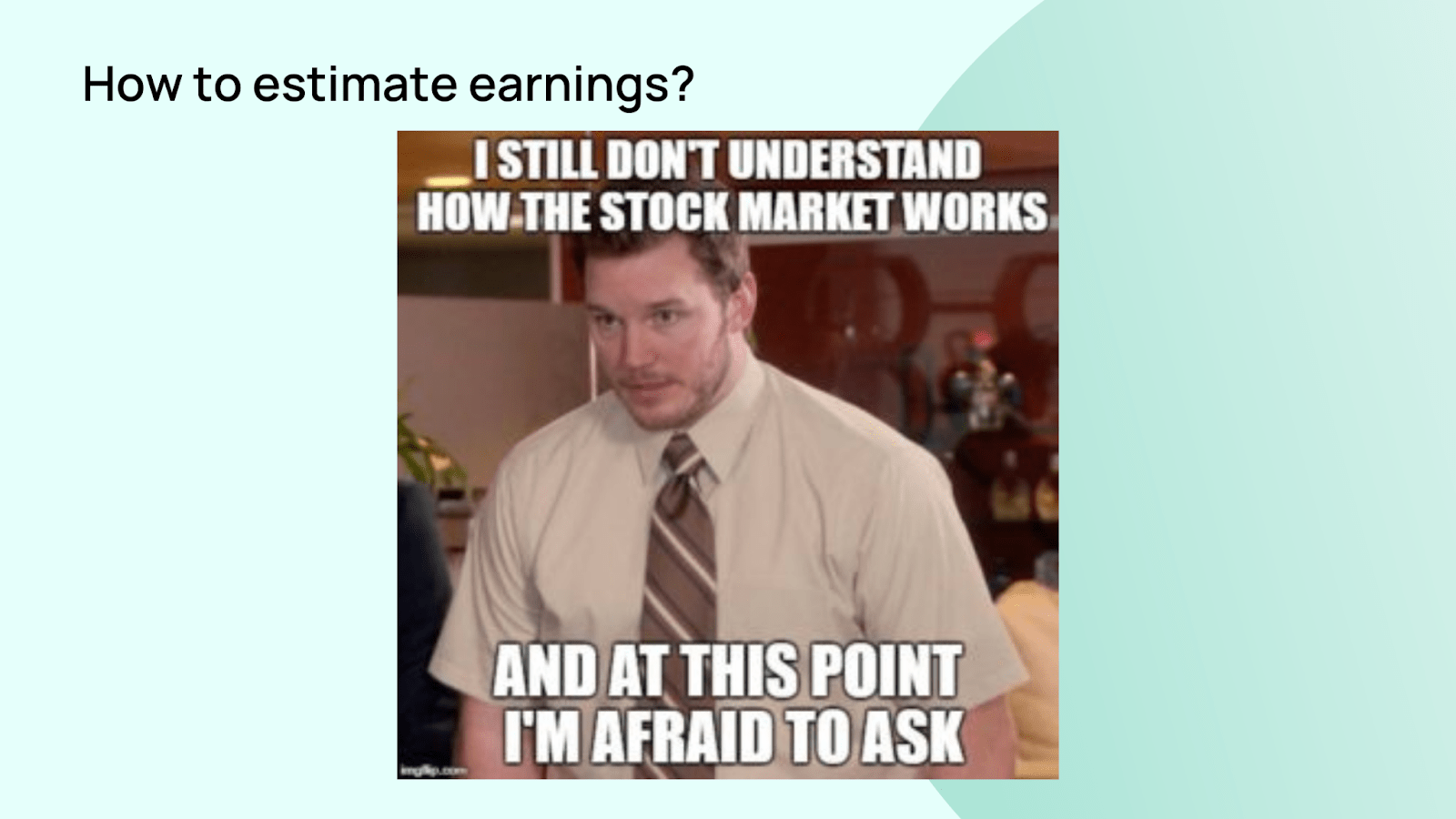 Stocks with earnings momentum or growth stocks are stocks of companies that are expected to grow at a faster rate than the overall market. When analysing growth stocks, it's essential to consider the company's past performance and future growth potential. Here are a few key things to consider:
Revenue and Earnings Growth: Look for companies with a solid revenue and earnings growth history. This can be a good indicator of the company's future growth potential.
Profit Margins: Higher profit margins indicate that a company is more efficient at generating profits and has more room to grow.
Valuation: Growth stocks are often more expensive than value stocks, so it's important to ensure the company's valuation is reasonable, given its growth prospects.
Earnings surprise: Another way to measure earning momentum is to calculate the earnings surprise, which is the difference between a company's actual earnings and the earnings that analysts expected. A positive earnings surprise indicates that the company's earnings exceeded expectations, which can signify strong earning momentum.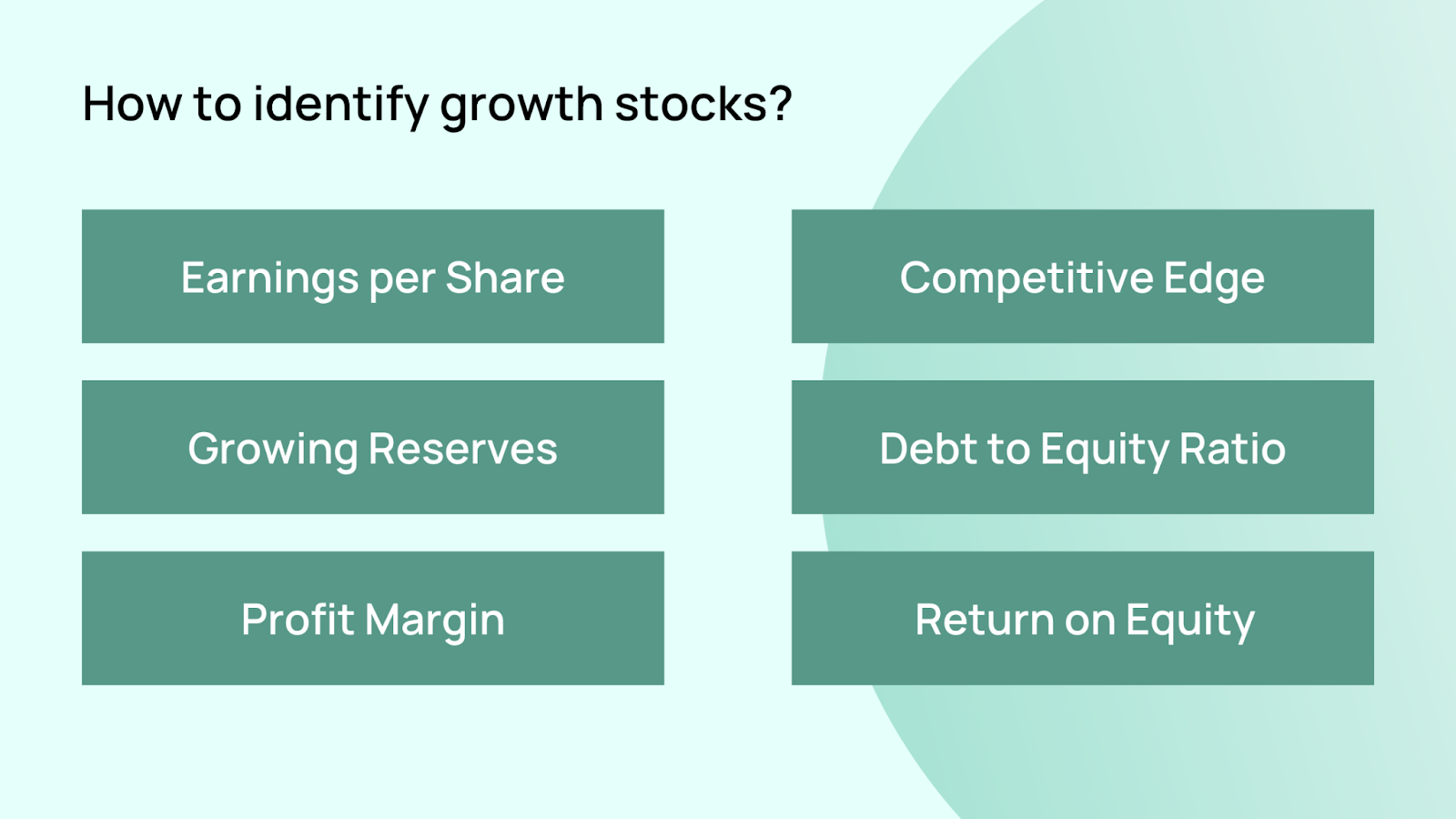 How does one estimate earnings?
This is the big question! Many analysts will incorporate top-down factors such as economic growth rates, currencies and other macroeconomic factors that influence corporate growth. They use market research reports to get a sense of underlying growth trends. To understand the dynamics of the companies they cover, good analysts will speak to customers, suppliers and competitors. Finally, the companies themselves offer earnings guidance that analysts build into the models.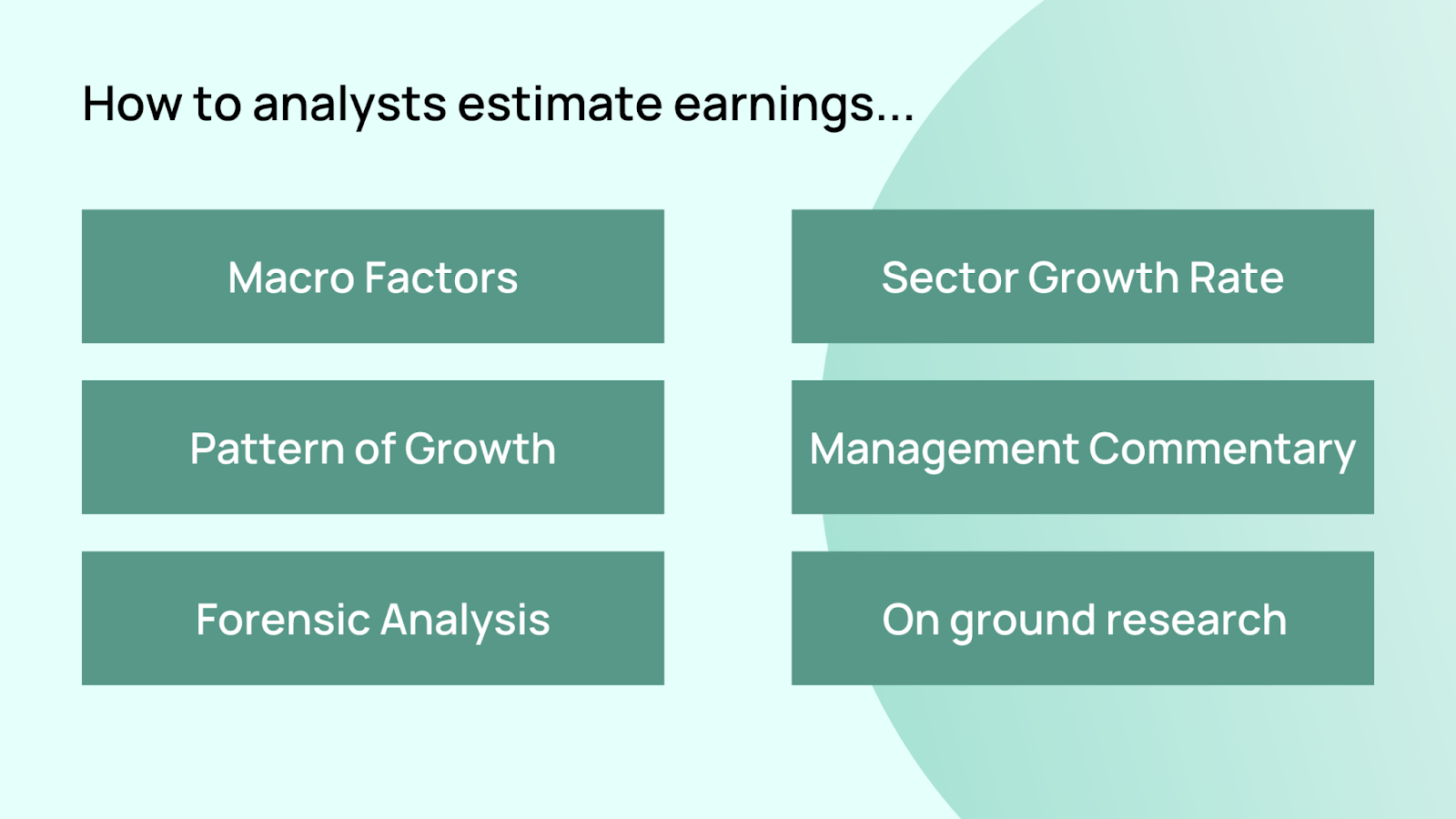 To predict revenues, analysts estimate sales volume growth and evaluate the prices companies can charge for the products. On the cost side, analysts look at expected changes in the costs of running the business. Costs include wages, materials used in production, marketing and sales costs, interest on loans, etc.
How are estimates useful?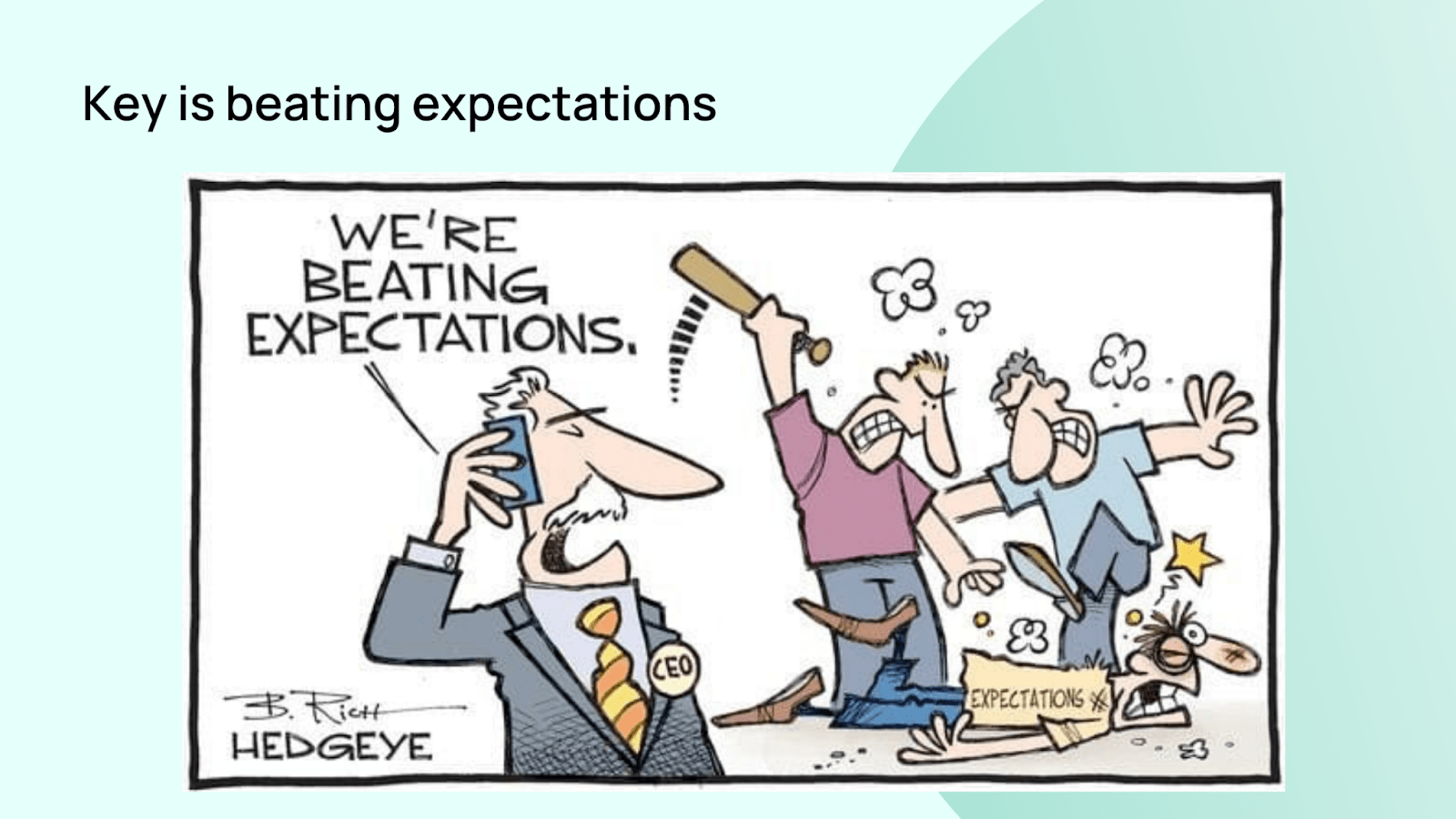 Earning estimates can be a helpful tool for investors to help them make informed decisions about where to invest their money. Earnings estimates are forecasts of a company's future earnings based on factors such as its financial performance, industry trends, and economic conditions.
There are several ways that investors can use earning estimates to guide their investment decisions:
Compare earning estimates to a company's actual earnings: By comparing a company's actual earnings to the earnings estimates made by analysts, investors can get a sense of the company's financial performance and whether it is meeting expectations.
Look for companies with positive earnings estimate revisions: If analysts are consistently revising their earning estimates for a company upwards, it could be a sign that the company's financial performance is improving and that it may be a good investment opportunity.
Consider the company's industry and sector: It can be helpful to compare a company's earning estimates to those of its peers in the same industry or sector and the overall market. This can give investors a sense of how the company is performing relative to its competitors and the market.
How is earning momentum different from price momentum?
Earning and price momentum are two different concepts that can be used to evaluate a company's or security's performance.
Earning momentum refers to the trend in a company's earnings over a period of time. If a company has positive earning momentum, its earnings have been increasing.
On the other hand, price momentum refers to the trend in the price of a security over time. If security has positive price momentum, its price has been increasing.
While earning momentum and price momentum are related, they are not the same thing. A company's earnings can influence its stock price, but other factors such as market conditions, industry trends, and investor sentiment can also impact the price of a security.
How has the performance of earnings momentum been in 2022?
Earnings momentum has outperformed price momentum as it has been a tough market in 2022, where identifying stocks with actual value and earning potential has been most important.
Per our estimates, the top earning momentum strategy has beaten a price momentum strategy by a margin last year. This is also quite apparent based on the performance of Nifty Growth Index.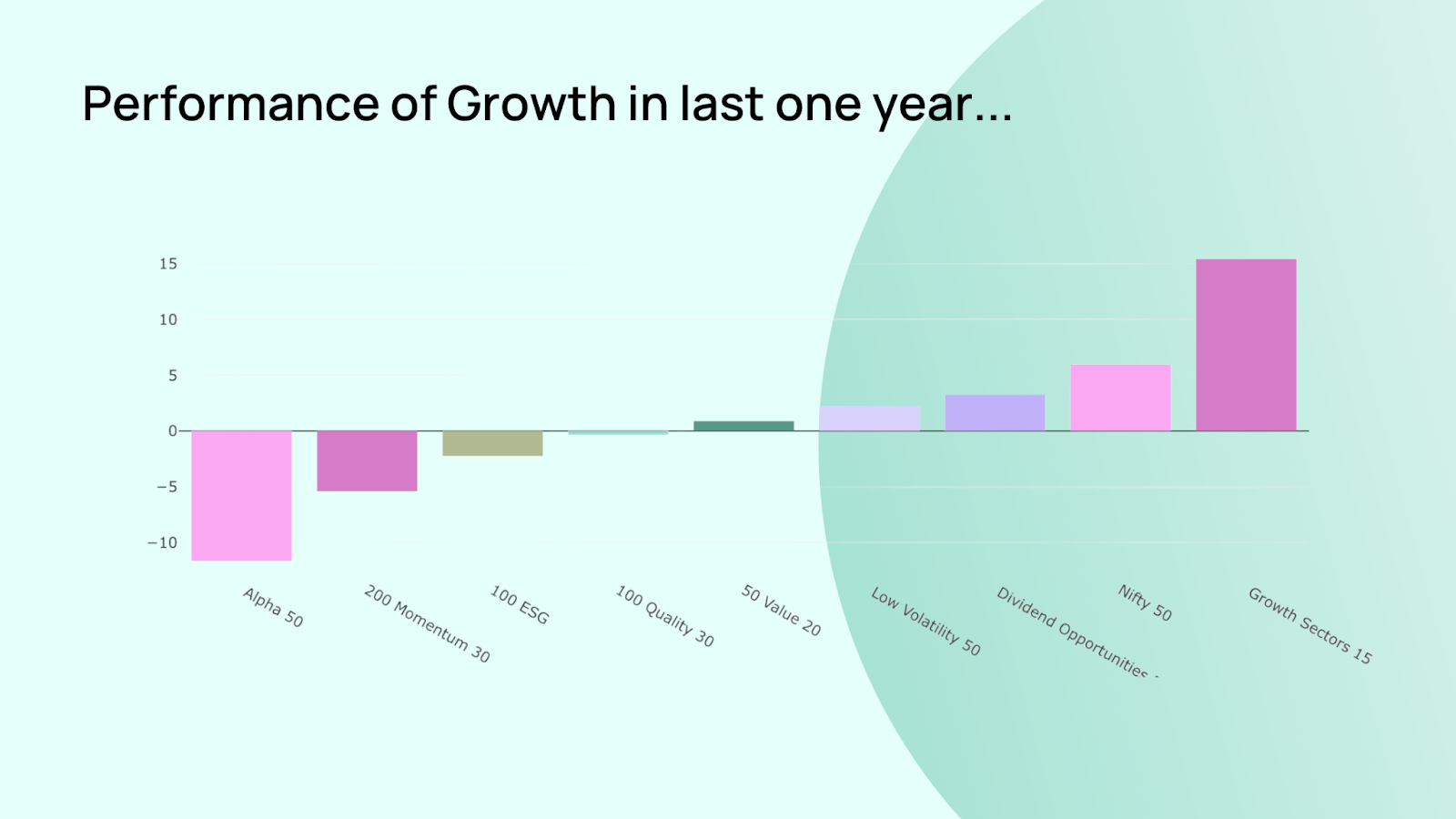 Which stocks are expected to have earnings momentum in 2023?
Here's how the allocations fors earnings momentum strategy looks like. Banks seems to have the highest weightage in the earnings momentum strategy followed by energy, industrials, metals and financials.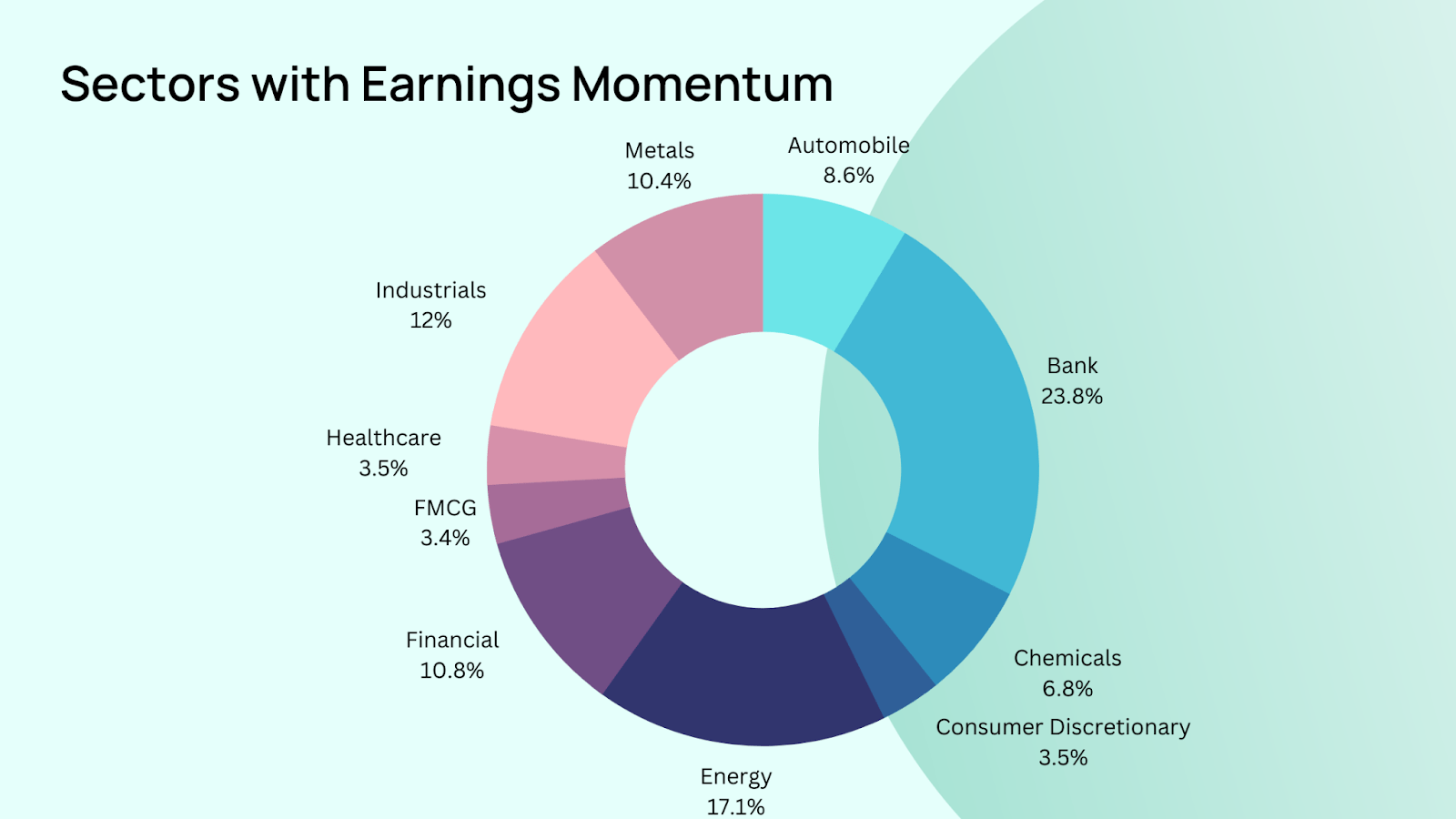 With the budget coming in the beginning of 2023, the sectors that the government is looking to focus on – manufacturing, capital goods, defence, sustainability, railways, public sector banks are already seeing fresh investments. We expect these sectors to continue to be in the spotlight.
How can we invest in earnings momentum with Wright?
With the last rebalance, we have now included earnings momentum to be a part of our Momentum, Multi-Factor and Smallcaps strategies along with Price Momentum and other factors. There have been further improvements in the New India and Innovation stratgies as well.
You can invest in our research on Earnings Momentum using the Wright Momentum strategy.