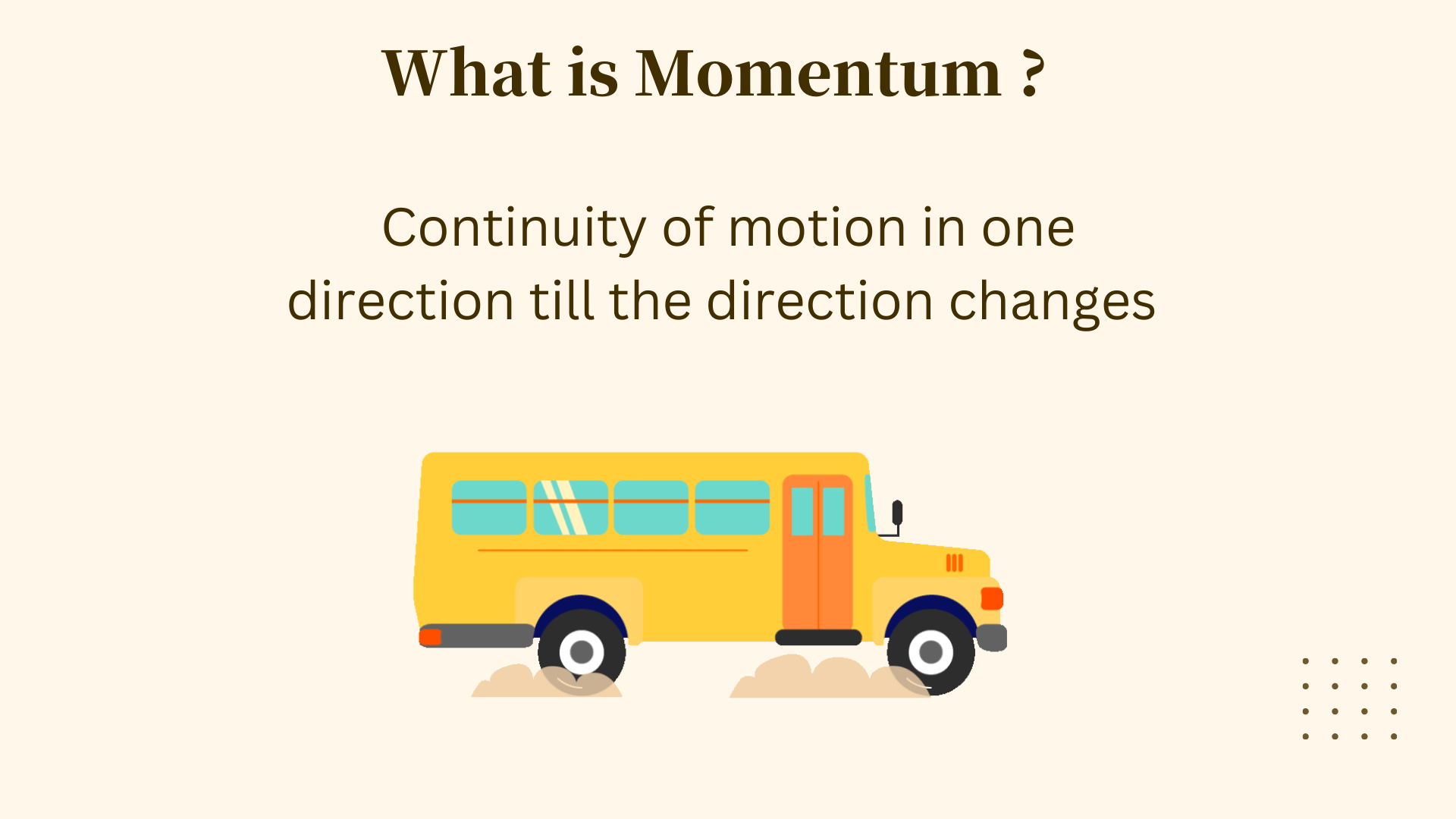 Reading Time: 2 minutes
We at WeekendInvesting have been actively advocating the benefits of momentum investing and why we consider momentum investing to be superior compared to all other forms of investing. Let us first try to understand what momentum is.
What is Momentum ?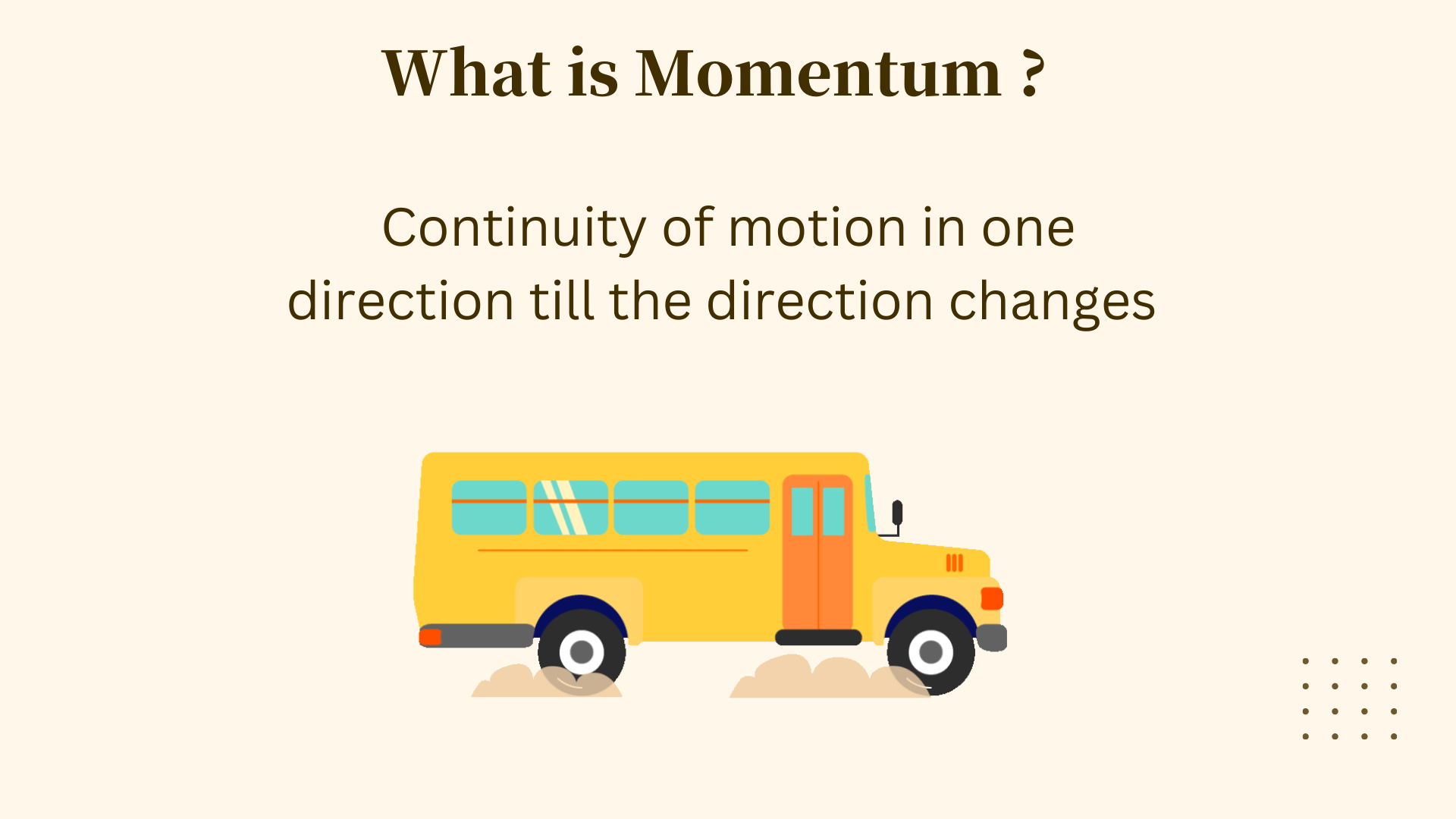 In very simple words – if a stock is going up, it will continue to go up till it doesn't and if a stock is going down, it will continue to go down till it doesn't. In momentum investing, we are essentially trying to latch on to trends on the LONG side. All stocks that are going up naturally end up becoming our potential candidates and stocks that are flat or down do not come under our radar.
A Quick Example !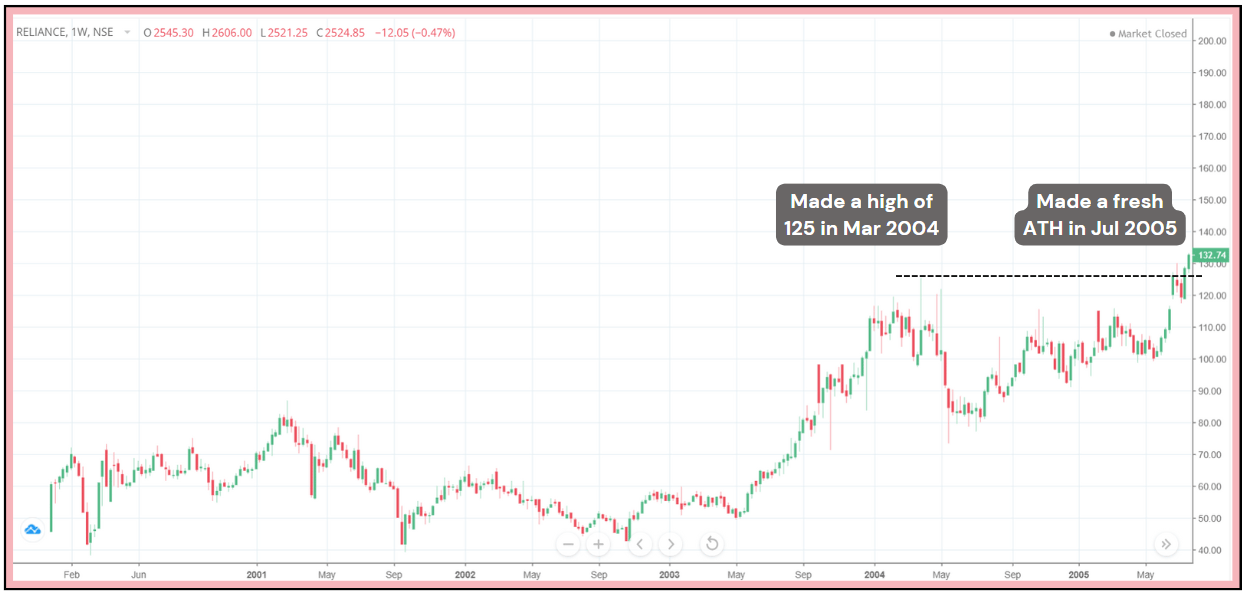 TrReliance had made a high of 125 around Mar 2004 and then consolidated for a while before making a fresh all time high in July 2005.
Basically, by making a fresh all time high, the stock clearly indicated that there is momentum or strong buying force that it pushing the stock to high levels & there certainly is a strong chance that this momentum could continue until it doesn't.
Let us see what happened after the stock made a fresh all time high.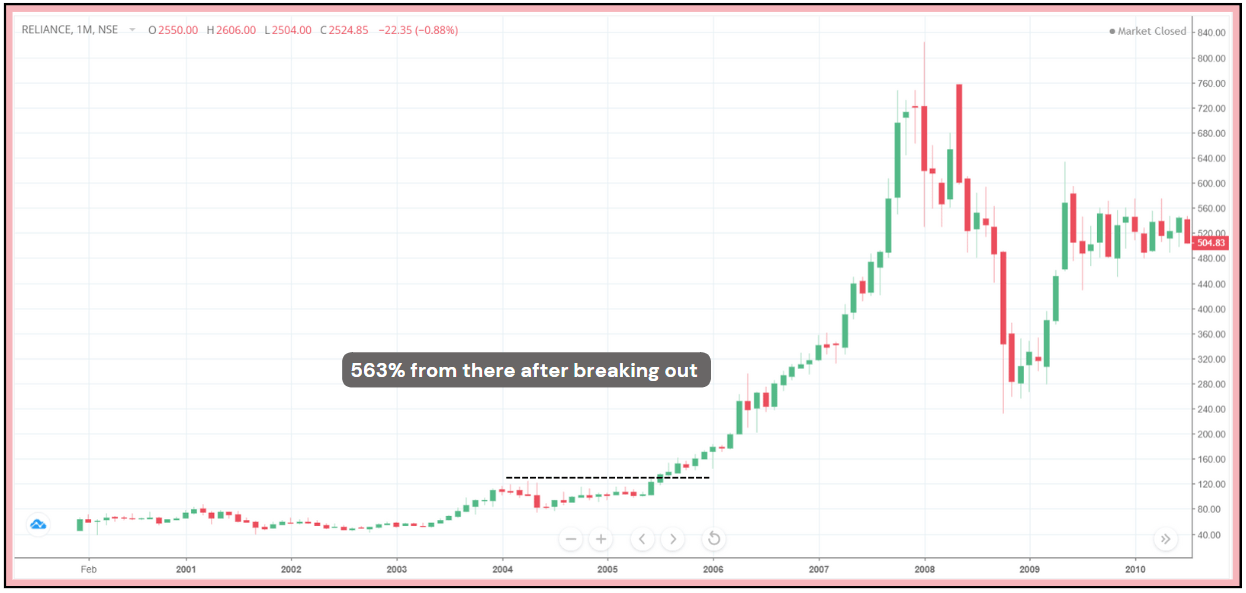 In this scenario, Reliance made a fresh all time high of 125 around Jul 2005 and then went on to reach almost 825 levels clocking a stupendous 563% before losing steam to the global financial crisis in 2008.
You may now be wondering if all stocks that make fresh ATH's will go on to display similar gains ? The answer NO. Not all stocks may continue on the strong momentum. Some stocks may show momentum for a brief period and and drop from there, some may remain stagnated at the same level, some may go slightly higher and fall again but the point we wish to make here is that
THERE IS AN OPPORTUNITY & WE ARE TRYING TO MAKE BEST USE OF THAT OPPORTUNITY
How is Momentum Measured ?
There can be several ways to measure momentum. You can measure momentum based on
Rate of Change of Price : The performance of the stock in the last few months or 1 year , etc.
Relative strength : How has you stock performed compared to other stocks in a giver universe over a period of time.
Nearness to 52 Week High , All Time High , etc.
Volume : You may want to consider stocks with a volume higher than a certain number.
Market Cap : You may not want stocks below a certain market cap.
Basically – there are many many ways you can use in combination to assess momentum. The key aspect is to diversify by spreading capital across say 10 , 20 , 25 or even 50 stocks within the portfolio and make sure your exit rules are tight so that your winners run far while losers exit early.
You may watch the video below to get a deeper understanding of the types of momentum and also check out a few more case studies