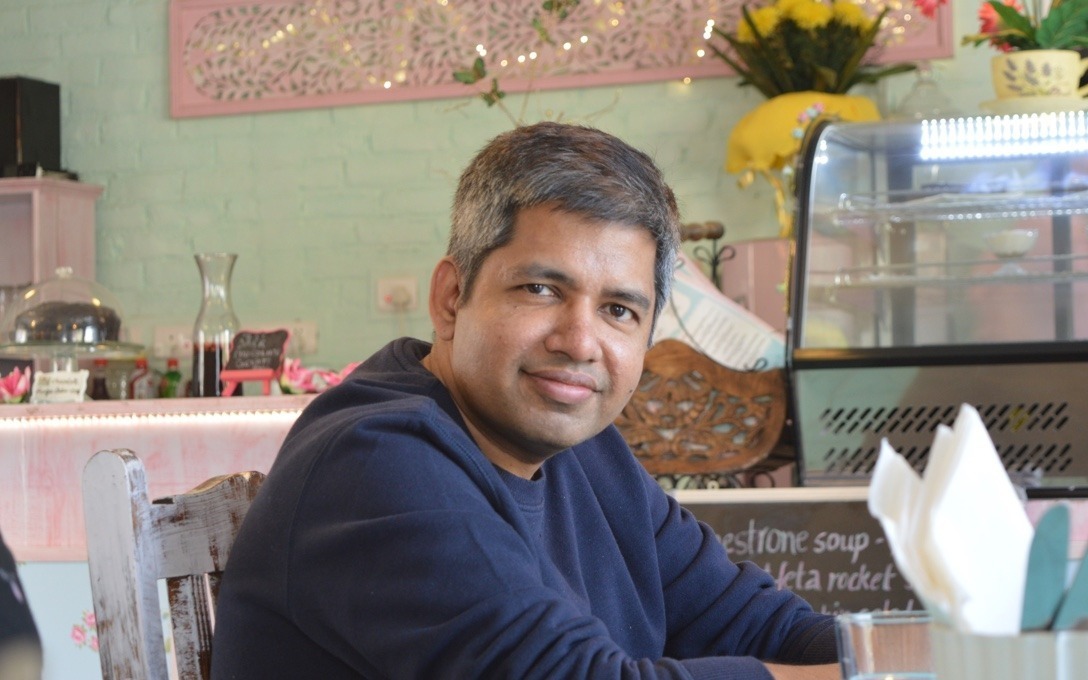 Reading Time: 6 minutes
Alok Jain is a SEBI registered investment advisor and founder of WeekendInvesting.com that focuses exclusively on momentum based investment strategies. After 2 decades of developing his trading style & methodology, Alok first took the plunge in 2016 by announcing and maintaining his strategy in the public domain on Twitter, returning 54.02% on his own capital within 1 year.
In a candid conversation with the smallcase team, Alok delves into his journey as smallcase's first independent manager. He goes on to talk about how Publisher helps investment advisors like him, his thoughts on the future of fee-based advisory and the popularity of momentum investing as an investment strategy.
It's been 1.5 years since you launched your smallcases. You were our first independent smallcase manager as well. How has the journey been?
At the very outset, I think it's only fitting to say that the smallcase experience has been nothing short of outstanding. Essentially, what stands out, apart from the fact that as an advisor I was seeking a large client base who wanted to benefit from my investment strategies, is the scope for and extent of my personal growth. Frankly, when I started out in 2019, little did I know that smallcase and I will be where we are. 
How has smallcase Publisher Platform changed the way you work/operate as an advisor? Can you pin-point your favorite feature, if any?
You see, for an individual advisor with limited support resources, it's almost impossible to scale the business. smallcase's Publisher was the exact product that people like me needed. It provides us with the support and infrastructure required on which this whole system stands. What is great about Publisher is the mechanism it provides to take an idea in an individual's mind and make that available to the benefit of the thousands out there.
The Publisher Platform gives me the ease of doing everything related to customer management. As for my favorite feature, the ease of doing the re-balance on the smallcase is probably one of the biggest advantages of the Publisher Platform.
What do you think investors are looking for in these markets and how have your smallcases been relevant as building blocks to their portfolios?
Investors look for performance, and nothing else. The active management space in India has, in many ways, disappointed a large number of investors. Whether it be lousy money management or sub-optimal fee structures, this disappointment has led investors to scout for investment products that truly add value to their portfolio. 
That's where Weekend Investing strives to play an important role. Robust investment strategies along with an optimal fee structure gives investors an opportunity to overcome the drawbacks of other active management products. Having said that, momentum investing as a concept is still in its nascent stage in India, apart from also being counter-intuitive to many investors. I think that's a big reason why most folks want to dip their toes in first before taking the bigger dive. And of course, smallcase is the perfect vehicle to do just that.

Fee-based advisory as a concept is very nascent in India & the ecosystem is just beginning to grow. What are your thoughts around what we'll see in the next 5 years?
While fee-based advisory may be a new concept, I think it's going to catch up really fast. People are fed up with opaque fee structures and expense ratios in the active money management world. They now understand that a major chunk of the average returns in these portfolios are eaten up by such fee-structures. Fees has thus become of utmost importance and investors have started giving the much required weightage to optimal fee structures while selecting investment avenues.

Many investors don't understand why paying an additional advisory fee for financial advice works well. Your advice to these people?
Look, apart from financial advice, people resort to various other forms of advisory as well. The services of a doctor, lawyer, architect, etc can all be subsumed under the advisory category. However, there seems to be a stigma against paying for financial advice. That is counter-intuitive to me, because there's something quite unique about financial advice – if taken from the right person/people, financial advice has the potential of paying for itself!
How has Twitter helped you in your journey? Kindly walk us through that aspect of your journey.
I attribute a large part of my modest success as an advisory to Twitter. My journey on Twitter started with me publicly sharing one strategy for a year, and it is only through twitter that others were able to discover the advantage of my strategies. Twitter provides me a platform through which I can connect to my users directly. Moreover, through twitter, I have the luxury of sharing not only investment advice but also my growth story and experience of being an investment advisor. Over time, followers get an idea about ones intent and the competence that one has in the capital markets space.
Any advice for new & upcoming fee-based advisors/managers?
As we've already discussed, the story of fee-based advisory in India has just only begun and over time we will see this segment grow exponentially. There are many talented investors out there but they fear sharing their strategies, experience or outlook due to potential backlash, especially over social media. My advice to them would be to be fearless and to put their thesis/strategy out there. There is nothing to lose. There is no shortage of potential investors who are looking for good ideas and good advisors, and if your thesis does have the potential of being unique in a way that will add value, investors will surely find you. Up until 3 years ago, I had zero clients but now I have thousands. More importantly, my suggestion would be to be honest, transparent, and genuine. Rest will all fall in place.

How did the idea of minimum service assurance come up? It's a novel concept, so we're looking to understand the seed of the idea as well as the reception.
I always believed that a fair business is what succeeds in the long term. If you are fair to your clients, the reward will come in them becoming your lead marketeers. A genuine transparent business is always welcomed by customers, both current and potential. More than the product, it is the ethical and efficient processes that get appreciated. So in my mind I thought that it was only fair to continue charging somebody when my performance is better than some benchmark. Fortunately, and also unlike a lot of younger advisors, my personal lifestyle was not dependent on advisory income and I can still sustain long periods of no income from it. This enables me to stay focused on a set path without being attracted or allured by the thought of making a quick buck. I am in this for the long haul with no expectations. I know that in the longer term my strategies will outperform and hence my idea to offer this unique service assurance program, which has no precedence in the industry, helps me align my interest with my clients'. A large number of clients, I believe, are at comfort because they know of this backup plan.
*****
smallcase Publisher provides registered investment advisors a platform to create and share their investment ideas and strategies via smallcases with a large clientele. Read more about the platform, here.