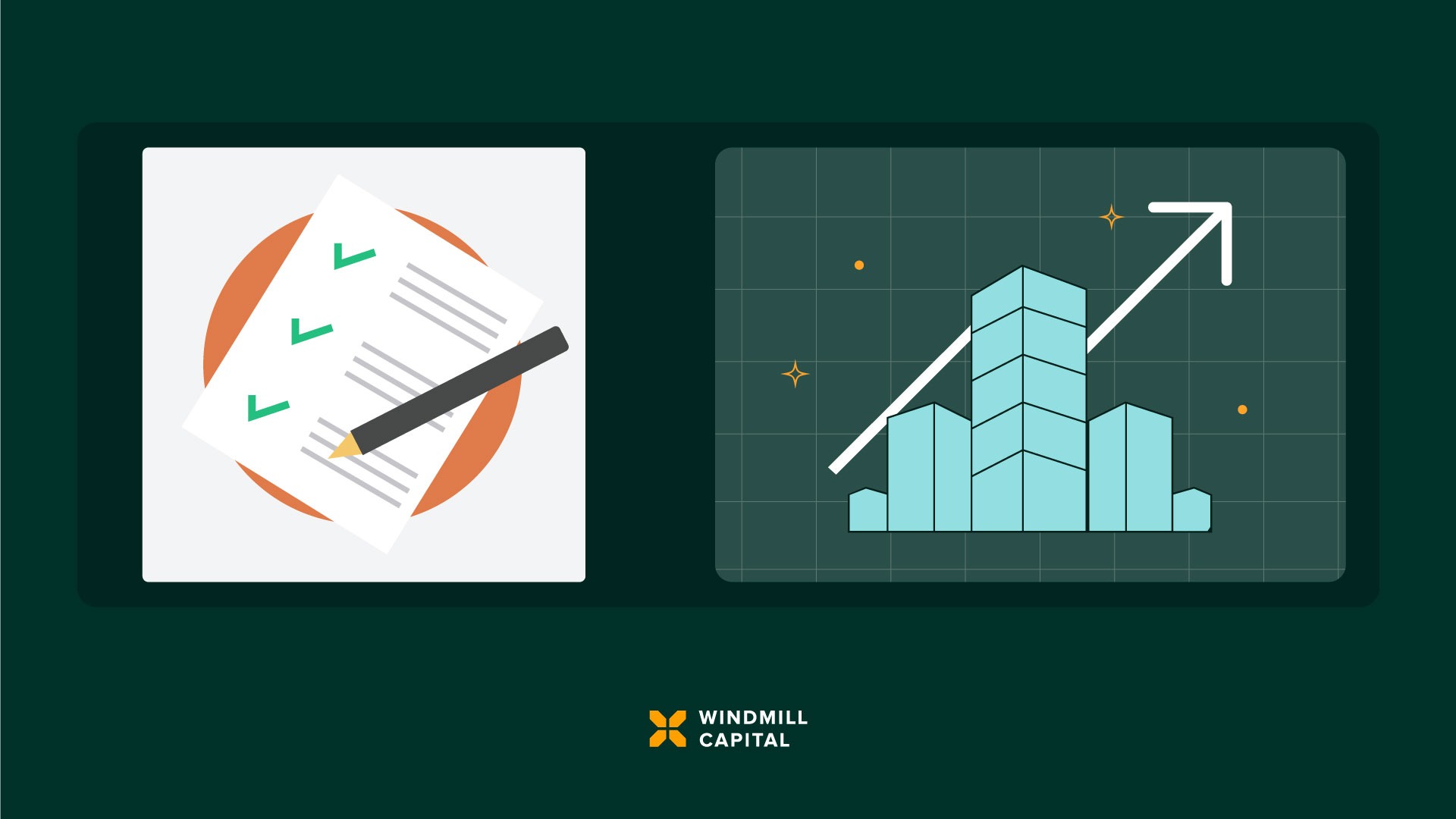 Reading Time: 1 minutes
Overview
CANSLIM is an acronym for the investment model developed by William O'Neil, an American stockbroker and investor. This model incorporates both fundamental and technical analysis techniques and aims to identify growing companies.
Stock selection criteria
Windmill Capital has adopted the CANSLIM strategy for Indian conditions. Stocks must satisfy the following criteria to be a part of this small case:
Current and future earnings – Earnings per share (EPS) represents the portion of a company's profit that can be allocated to each outstanding common share of the company. The higher the earnings per share of a company, the better is its profitability. For this smallcase, we only select stocks that have been able to record high EPS growth in recent years. Along with this, we also analyze the projected EPS for the current financial year and only select stocks of companies that are expected to grow their EPS.
Return on Equity (ROE) -.This ratio helps in determining how efficiently the company has used its equity to generate profits. This smallcase only selects stocks that have a high ROE. The higher the ROE, the better the company is able to use its equity to generate profits.
Momentum – This refers to the pace of change in a stock's prices. Various indicators such as the 52-week price, relative strength, moving averages, etc help in determining if there's an upward or downward trend in the stock's prices. It has been observed that stocks whose prices have been rising recently will continue to do so in the near term and vice versa. This smallcase selects stocks that have seen a positive price momentum recently.
Who may be suitable to invest in this smallcase?
CANSLIM-esque smallcase aims to identify growth stocks whose prices have been witnessing positive momentum by adopting an age-old investment model developed by an experienced investor. Since this smallcase only invests in equity and has medium volatility, it may be suitable for investors who have a higher risk tolerance and are looking to invest in growth companies.