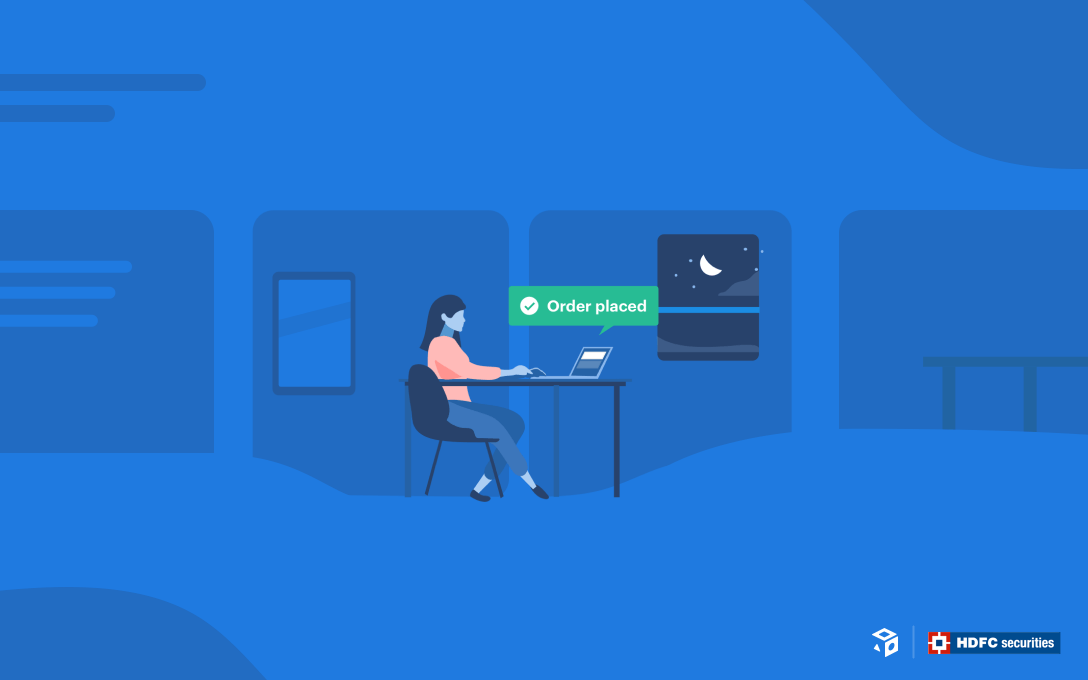 Reading Time: 2 minutes
Update (13/01/2020): Off-Market Orders are now enabled on the smallcase mobile app. Download here.
—
Imagine sitting in your favourite spot at home, on a bright Sunday afternoon – sipping on a mug of hot chocolate and researching what smallcases to buy. After all your analysis and reading, you boil down to a couple of smallcases that fit your needs; only to realize that markets are closed. You will now have to wait until the next trading day to invest. Bummer, right? We know that feeling and wanted to solve this problem for you!
At smallcase, we strive to provide investors like you, a simpler, intuitive and flexible experience of investing. As we continue to work on our core beliefs, we are thrilled to enable "Off-Market Orders" for our HDFC securities users. Now, you can start your investment journey, do SIPs and bump up your portfolio even outside market hours.
What are market hours or trading hours?
It is the period of time during which a financial market is open each day. In India, the Bombay Stock Exchange (BSE) & National Stock Exchange (NSE) are open between 9:15 AM to 3:30 PM, with no breaks for tea or lunch. The markets remain closed on Saturday, Sunday, and National Holidays.
You can check the list of holidays for NSE here. Outside these hours, you will not be able to trade. Limited trading hours can be an inconvenience to investors who have a day job. With Off-Market Order, this problem will cease to exist.
How do Off-Market Orders work?
When you invest in a smallcase outside market hours, your orders are placed right away to your broker in an "Off-Market Order" mode. The actual transaction of stocks/ETFs happens whenever the markets open next.
You will get an email with the details of your transaction. It'll include information like, your average buy/sell price of each stock, the number of stocks transacted among others.
What does Off-Market Order allow me to do?
With Off-Market Order enabled, you can place the below orders even outside market hours:
Buy new smallcases

Invest more in your existing smallcase investments

Complete your SIP instalments
In addition to this, you can also exit a smallcase with Off-Market Orders.
Currently, Off-Market Orders cannot be placed for orders that require both buying/selling of stocks in a single transaction. These actions include Rebalance & Manage portfolio orders.
Are you now thinking, "What if I change my mind and don't want to proceed with my off-market order"? Don't worry, we've thought of that situation as well. You'll have an option to cancel your order before the actual transaction takes place.
How do I place an Off-Market order?
Off-Market Orders can be placed from the web platform as well as the smallcase mobile app.
You do not have to do anything special for placing an off-market order. If the markets are closed and you try to buy/invest more/SIP, proceed as you normally would. We have ensured that the messaging conveys that an off-market order is being placed.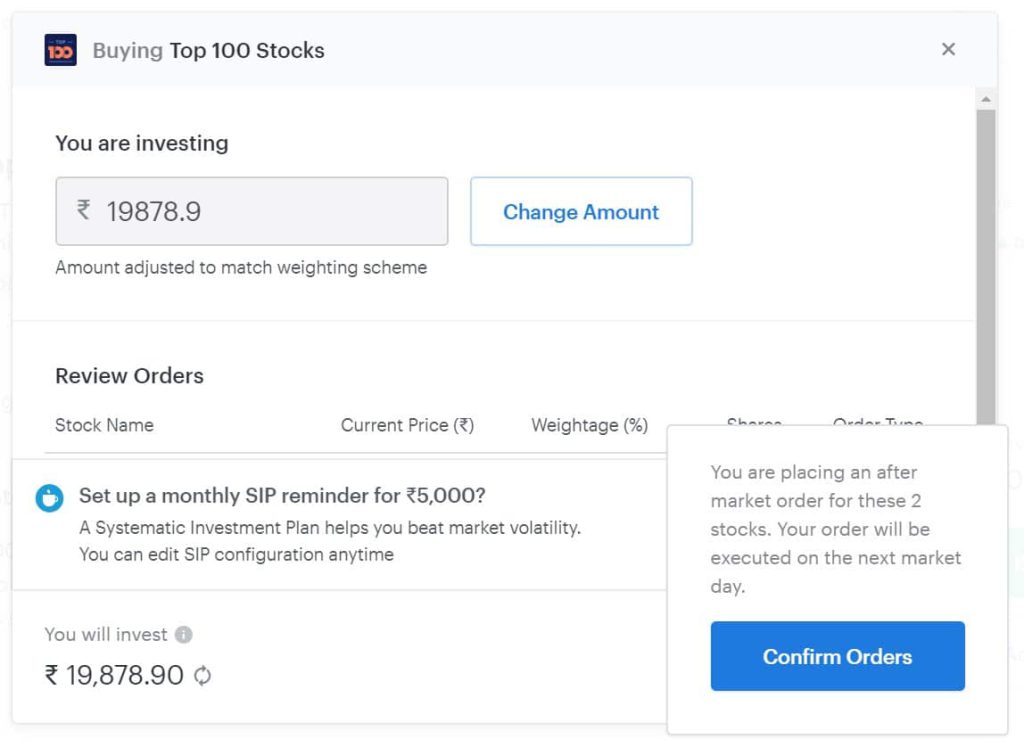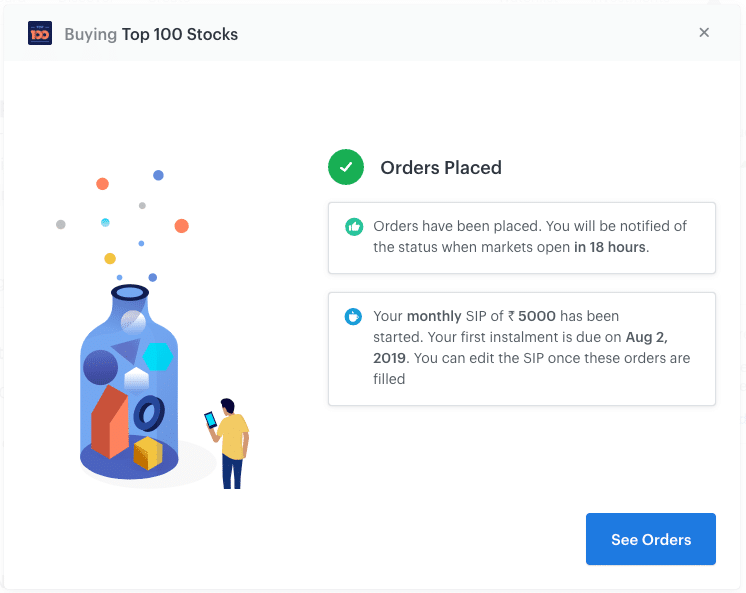 Need help with Off-Market Orders or anything else? We're on standby for you – just drop an email at customercare@hdfcsec.com or call your Relationship Manager (RM).
Coming back to your bright Sunday afternoon. By enabling Off-Market Order, we want you to automate your investments, even on holidays! So, you can focus on more important things in life – finishing your mug of hot chocolate while we continue to work hard to make investing more enjoyable for you 🙂