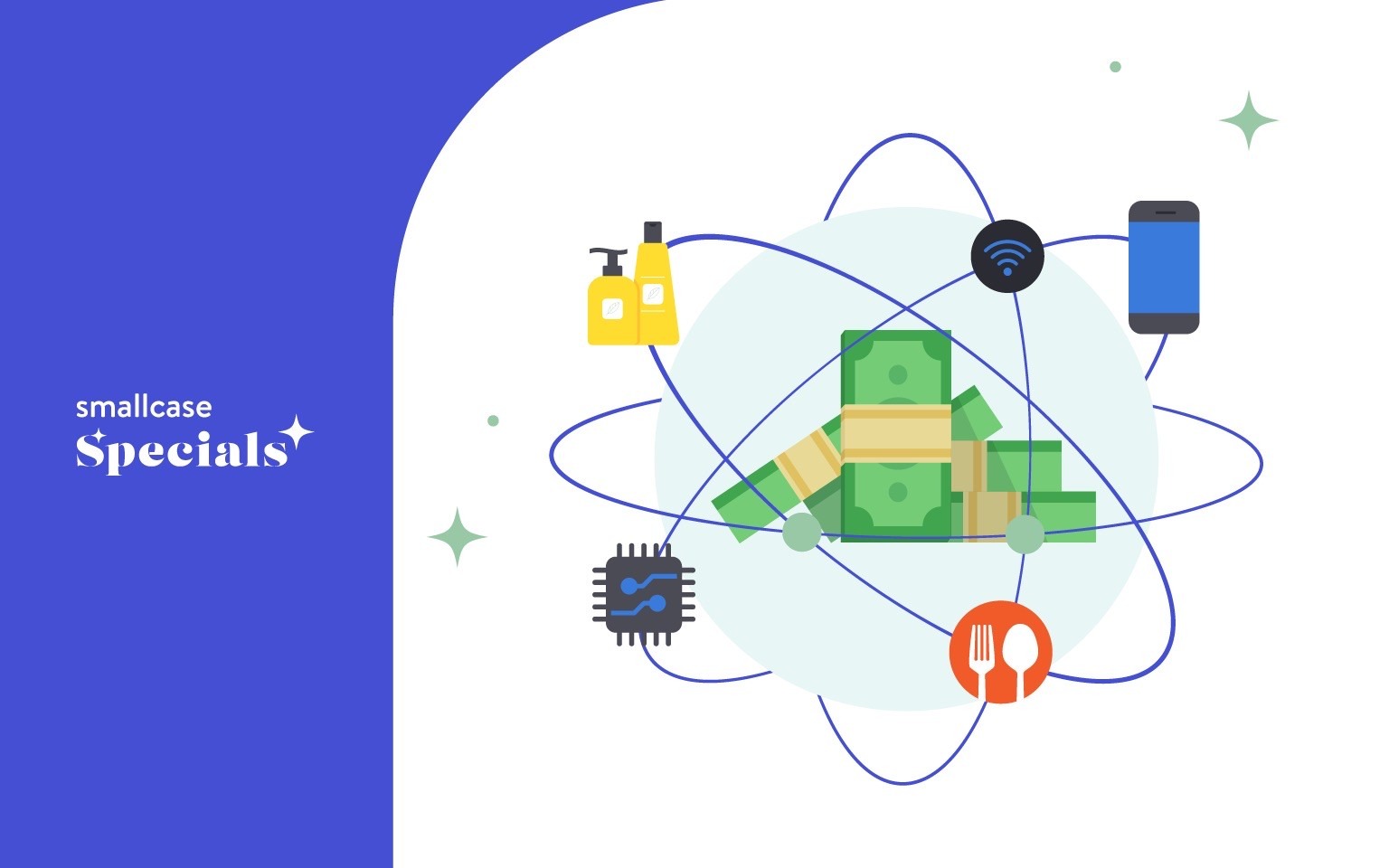 Reading Time: 5 minutes
The internet revolution has given birth to a series of innovative digital industries which are snowballing in size, and getting tough to ignore. That makes it crucial to understand these new-age industries at this point in time. In India, where banking and digitisation are both under-penetrated, digital businesses will penetrate and grow the fastest. As they mature, they will also start delivering hefty returns.
Over the past decade, India Inc has seen 72 unicorns and 100s of billions of funds deployed in the startup ecosystem, bringing these new-age industries to life. Finally, the new-age unicorns are coming into the public market with IPOs. Given the current robust market environment, we could see up to 400 billion in market capitalisation added to Indian markets with these IPOs over the next 2-3 years. India has been desperately lacking in the percentage of new economy businesses in the public markets. China, in comparison, already has a 60% representation of new economy sectors in its markets.
This year has been game-changing for new-age businesses. The amount of capital raised via IPOs in 2021 is the highest over the past decade by a significant margin.
Not only that, the IPOs are getting the maximum listing gain percentage this year compared to the previous years.
Let's understand the new-age businesses –
Around 70% of new-age businesses are IT, or IT enabled services, with a large chunk of these businesses being in the e-commerce, fintech, SaaS, or edtech space. Here's how the distribution of capital among unicorns in various sectors in India looks like:
Ecommerce, which represents businesses that sell products and services via the internet, is the most significant business segment in this pie. The notable names here are Flipkart, Pharmeasy, BigBasket, Nykaa, Meesho, and so on.
Fintech uses technology to improve activities in finance and has emerged as another key area that has gained the most from India's digitisation growth and payment reforms. Payment aggregators like Paytm and PhonePe are big here, with lending companies, insurance companies like Policybazaar, and wealth platforms like Groww etc.
Edtech combines software, hardware, and educational theory to promote learning and enable the growth of education in India. Byjus, Unacademy are well-known names here.
SaaS or software as a service is a software licensing and delivery model in which software is permitted on a subscription basis and is centrally hosted. Freshworks, Postman, and Mu Sigma are some of the big-shots here.
FoodTech is using modern technology to enable the food industry and Zomato, and Swiggy are primary examples here.
In other diverse sectors like mobility, proptech gaming, adtech, the unicorns are Ola cabs, Oyo rooms, Dream11, InMobi.
Why have these new businesses sprung up?
Internet adoption and cheap internet – India is one of the fastest-growing nations in internet usage, mobile data, and smartphone usage. Thanks to Reliance Jio, India has one of the cheapest internets in the world. The favorable internet ecosystem leads to a robust space for the technology and internet-driven business to quickly acquire customers who have even been outside the reach of traditional enterprises.
Digital Adoption – The adaptation to the digital world online has been quick, and many factors can explain this. The pandemic has been the primary reason for the accelerated shift to digital. As each sub-industry starts growing, others follow. Usage of food and mobility apps leads to payments app growth, and their growth leads to the development of credit, insurance, wealth and more.
Financial Innovation – Various innovations in financial transactions have accelerated the growth of new-age businesses. Namely India stack, UPI, Aadhar, eKYC, Digilocker, etc. These make it very easy for apps to verify and onboard customers quickly.

Favourable Regulations – There have been regulations fair to new age businesses like SEBI relaxing IPO requirements, and the government has aggressively focussed on financial inclusion and digitisation.
India Stack | Source Indiastack.com
What's so exciting about these businesses?
Let's look at China in the last decade. New-age companies form 60% of the country's market cap now compared to 20% a decade ago and the new-age companies have grown 17X compared to 3X growth in old economy sectors.
India is more comparable to China than any other developed country. The development and penetration of the Financial System in India's economy will come through new-age companies as it has come for China instead of any other inertia-ridden business.
The extensive lineup of IPOs and Unicorns from the new age segments give us a home of the exact parallel for India in the next decade.
u003cstrongu003e"Goldman Sachs estimates that India will reach the 5 trillion market capitalisation target over the next five years on the back of India's new age segment."u003c/strongu003e
Click To Tweet
There is a big concern about the overvaluation of growth companies, and we saw the repercussions of the same in the nasty listing price of Paytm. Nevertheless, there will be enormous opportunities for hefty returns from these new-age businesses as long as we don't overpay for growth.
Valuing growth companies is a tricky business as you can not appreciate them the same way as traditional high-margin profit-making companies that are valued on quarter after quarter profitability. Growth companies, especially in disruptive industries like e-commerce, fintech, and electric mobility have a much different path.
Prominent innovation investors have made a very successful bet on high-growth companies by using Wright's law in their valuation. Wright's law gives a reliable framework for cost declines as production increases, and the same rule will come into effect for the currently loss-making companies as they scale. Technology is deflationary because it allows the production of goods and services to scale efficiently by reducing labour costs and focusing on automation, and we have to understand that power.
The growth of technology and the internet has provided an inflection point of evolution of massive new digital industries that might grow massively from the current juncture. Therefore, we have to be aware of the ever-changing businesses and stay invested in them to make the best of our future investments.