Inside smallcase
Meet the Manager: How a book & smallcase turned Gaurav Verma into a successful investment adviser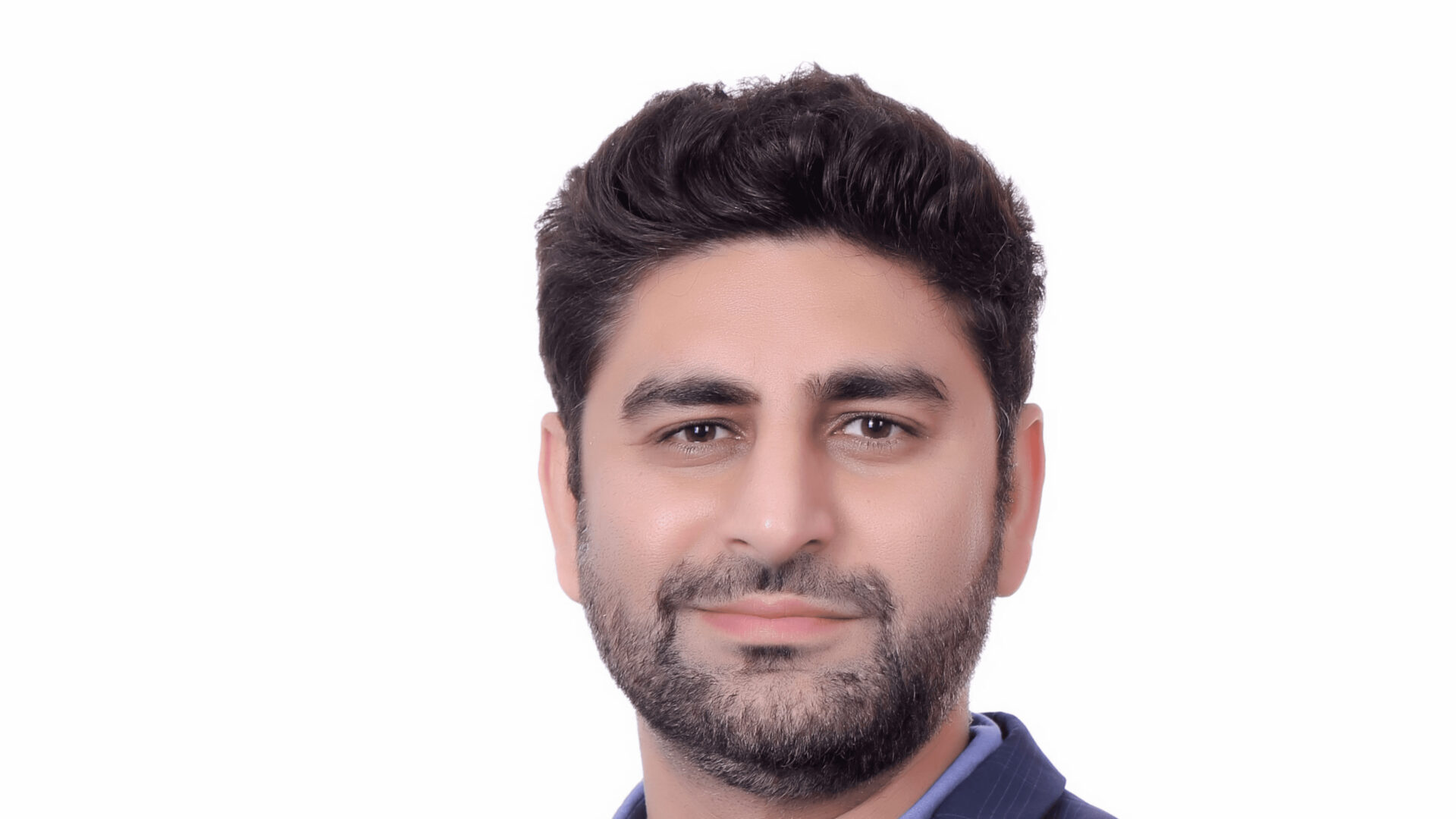 Reading Time: 6 minutes
Gaurav Verma, Director and Co-founder of 21G Investment Advisers Pvt. Ltd., has been in the Indian stock market for over 15 years. He is an engineer at heart and fuelled by the inherent passion of quant and mathematical problem solving.
His stock market journey started in 2007 when he unwittingly stumbled upon the famous book "Trading for a Living" by Alexander Elder. By the end of the book, he derived one important conclusion:
Human psychology is not limited to affecting only real human beings, but in fact has a direct influence on equities and their price behavior, which is popularly known as "price action."
This led him to dive deep into an ocean of technical analysis, Elliott-wave theory, and its implications on stock prices and chart patterns. Over the years, he has been investing with a long-term vision in stocks and trading futures and options segments on an intraday and short-term basis. The segregation is purely based on capital allocation with strict drawdown risk management strategies. He believes that reading books unveils unimaginable hidden treasures of knowledge and that "everything is written somewhere; you just have to find a corner and read it."
Gaurav has seen many bear and bull cycles in his journey as a finance professional. From the beginning of his career, he has been passionate about exploring innovative investment strategies that can provide promising returns to his clients. His love for technical data-driven analysis and charting led him to add value to his advisory firm, 21G Investment Advisers Pvt Ltd, a company that specialises in quantitative investing using technical analysis.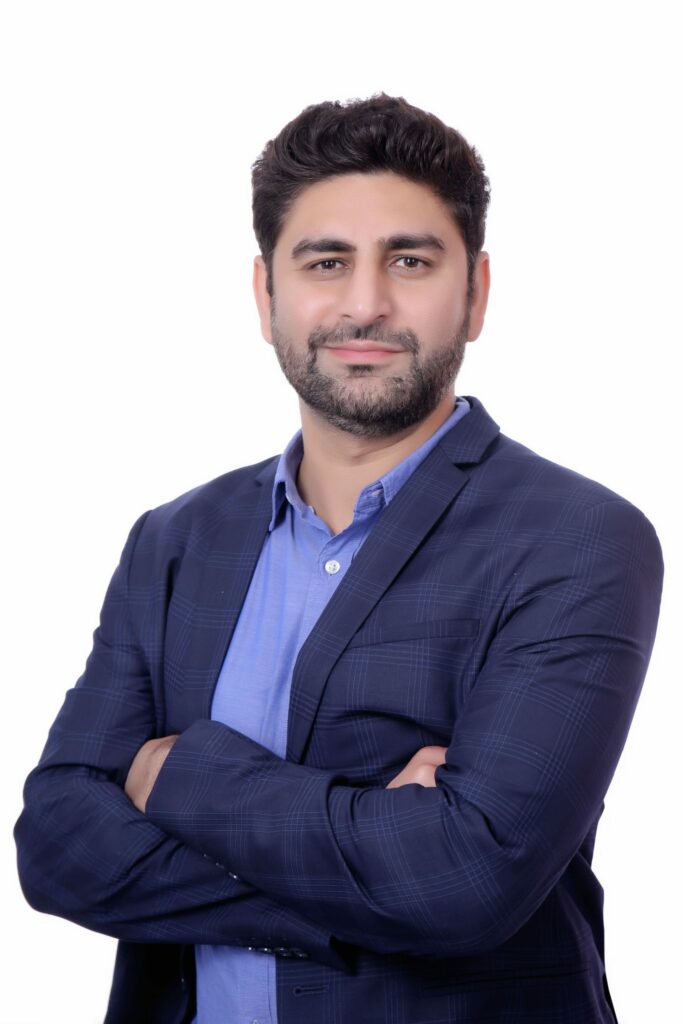 Why use technical analysis when selecting stocks and its challenges
There are several ways through which one can choose equities to build a portfolio, but Gaurav, through his years of research with stock chart patterns, realised that Elliott Wave Theory is one that has proven satisfying time and again and has shown how the stock market moves following a repetitive price pattern. This is also backed by exhaustive, diligent research into stock behaviour and analysis of various key aspects such as chart analysis, pattern analysis, price action, momentum, volatility, volume, market capitalization, and more.
There are two main challenges:
Firstly, the biggest challenge is: how is one able to execute the strategy based on technical analysis?
And second, what is the authenticity of the person advocating technical analysis? Today, there are a lot of content creators on social media who create videos and webinars where they discuss technical analysis of stocks and claim jaw-dropping returns. The challenge lies with the experience and the bare fact of whether the orator has made any wealth following the same or not. Gaurav has been an active long-term investor and himself invests in 21G Investment's smallcases. This makes him a part of the ship's deck at all times! So, in times of storm (market movements), he sails hand-in-hand with 21G's investors. Also, a look at 21G Investments smallcase's performances speaks for itself, as they have outperformed the comparative benchmarks in major time frames.
Role of smallcase in 21G's journey
I have been a great fan of the smallcase platform right from the very beginning. I like how the smallcase tech team has come a long way, tackling every roadblock since its inception. For me, the phrase "ease of doing business" is synonymous with smallcase!
Some more things he loves about smallcase:
Transparency: He believes that everything you see on the platform is plain and simple to understand. Investors are given full control to manage their investments, with full customer support through email and a well-defined turnaround time. From the manager's perspective, even the minute functionalities are defined and designed with excellent single-click reporting.
RIA Compliance Support: Gaurav is amazed by the technological support that smallcase has been able to deliver every time there is a new regulation update from the regulator. Critical Investor's onboarding process is equipped with IA agreements, risk profiling, KYC document downloads through an integrated KRA intermediary, and fee deduction through a bunch of options like payment gateways, cards, and e-mandates. Clients' invoices, payment receipts, and monthly ledgers are all available with a single click. Gaurav can focus on his market research about stocks and not worry about operational and compliance requirements.
Ever-improving technology: Gaurav has been in touch with the smallcase team for years and has found it amazing that the team never sleeps over what they have built already! Instead, it keeps adding more technological layers to their core model. The smallcase app is richly loaded with the latest user-centric functionalities and flexibility to rebalance or manage investments without much hassle.
Investment Advisory: Gaurav and his team find it easy and workable to adjust their portfolio constituents and send out rebalances to the clients. Moreover, smallcase's platform enables Gaurav and his team to focus on their core competency of quantitative investing. With smallcase's technical support, 21G Investments can analyse data more efficiently and effectively. This has helped the team generate better returns for their clients. Thanks to the platform!
21G smallcases
21G Investment smallcases have been able to beat the market benchmarks by a wide margin in the major time frames with exceptional performance.
The key factors that have helped achieve these milestones are:
Timing of Inception: While 21G Investments came out in 100% cash just before the infamous March 2020 crash, saving its clients from the downside, two of the 21G Investments smallcases—Long Term Wealth Creation and Dark Horse—were launched on March 3rd and 4th, 2020, on the smallcase platform, and the investors invested with us right at the bottom.
Performance: Their long-term wealth creation strategy has generated a 122% return, while Dark Horse has generated 93% returns in the three years period while Trend Rider has generated a 128% return in the two years. While the last year have been the most turbulent, all comparative benchmarks—equity large-caps, multi-caps, and small-caps—have underperformed as compared to 21G Investments smallcases.
Product Catalogue: They started with the two smallcases consisting of largecaps and multicap stocks initially, but the exceptional momentum riding bull run in the second half of 2020 pushed them to launch a high-risk smallcap-driven smallcase known as 21G Trend Rider, which has achieved a 2Y CAGR of 42.56% till date.
What's next?
Gaurav Verma's journey as a finance professional has been exciting and rewarding. His association with 21G Investments and smallcase has allowed him to explore innovative investment strategies and provide maximum returns to his clients. The highly client-centric approach and ease of managing portfolios provided by smallcase have been instrumental in the success of 21G Investments. Gaurav believes that India's future is unwinding and the Indian stock market is inching towards achieving greater highs in the future.
Retail investors should not be disheartened by the ongoing short- to medium-term corrections that are affecting the markets globally. It is true that a drawdown affects the investor's mind psychologically and emotionally, but it is also true historically that these times lapse after running for a few months, and the market gets ready to swing high one more time.
About smallcase Publisher: ​​Business-in-a-box SaaS solution for investment managers & advisors to productize their stock & ETF portfolio research and advice as smallcases. Covers onboarding, agreement signing, multi-broker transactions, reporting, fee collection, invoicing, communication, website generation in a compliant, unified way. Today, smallcase Publisher enables 150+ individuals and entities to scale their investment management & advisory practices with technology while they focus on what they do best.
Learn more at https://publisher.smallcase.com/